Adélie Land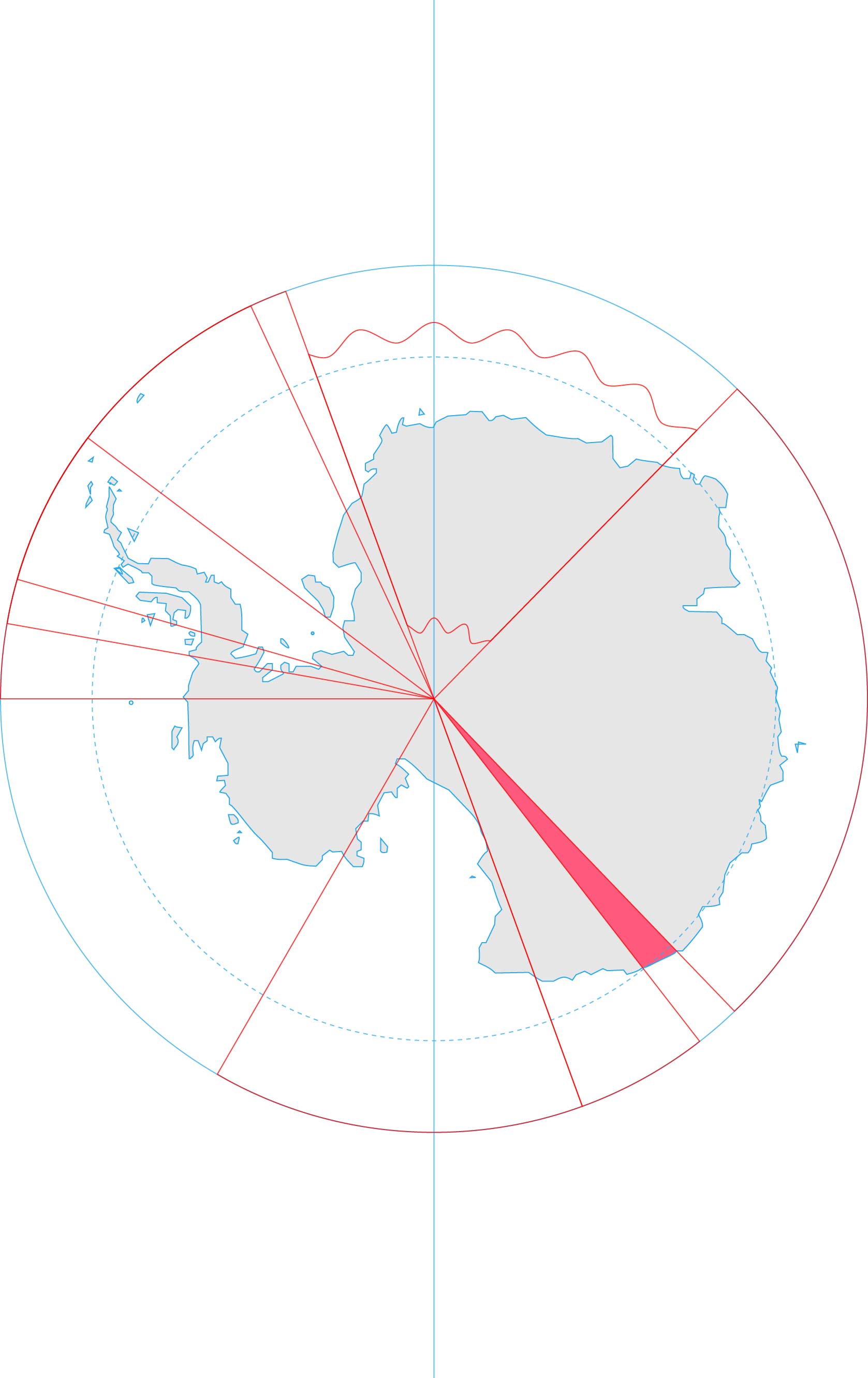 Adélie Land is territory on the continent of Antarctica claimed by France as one of five districts of the French Southern and Antarctic Lands, although few countries have given this diplomatic recognition.
Location of claim
Adélie Land lies between 136° E (near Pourquoi Pas Point at 66°12′S 136°11′E) and 142° E (near Point Alden at 66°48′S 142°02′E), with a shore length of about 350 kilometers (220 mi) and with its inland part extending as a sector of a circle about 2,600 kilometers (1,600 mi) toward the South Pole.
Adélie Land has borders with the Australian Antarctic Territory both on the east and on the west, namely on Clarie Land (part of Wilkes Land) in the west, and George V Land in the east. Its total land area, mostly covered with glaciers, is estimated to be 432,000 square kilometers (167,000 sq mi). Unlike the Chilean, Brazilian, and a few other territorial claims in Antarctica, the French claim does not overlap that of any other country.
Discovery
The coast of Adélie Land was discovered in 1840 by the French explorer Jules Dumont d'Urville (1790–1842) who named it after his wife, Adèle. This is the basis of the French claim on this Antarctic land. The Adélie penguin is named after this region.