Duke of the Bear Peninsula
His Grace
The Duke of the Bear Peninsula
Prince of Rhye
Marquis of Wilbanks
Knight of the Orca
Knight Commander of the Snowflake

Prime Minister of Westarctica

In Office
11 February 2019 - Present
Predecessor
Wolf Tulier

Minister of Citizenship & Immigration

In Office
9 March 2018 - 11 February 2019
Preceded by
Baron Stogner As Minister of Immigration
Successor
August Grappin

Commissioner of the Westarctica Civilian Corps

In Office
1 April 2018 - 11 February 2019
Preceded by
Office Established
Successor
Jessica Barton
Consort
Position Vacant
Spouse
Bethany Roden (m. Aug 2011; div. Jul 2016)
Issue
none
Father
Joe Farmer
Mother
Gail Farmer née Snowden
Born
24 May 1986

His Grace, the Duke of the Bear Peninsula, C Jordan Farmer, commonly known as Duke Jordan of the Bear Peninsula, is a member of Westarctica's Hereditary Nobility. Since 11 February 2019, he has served on the Royal Council as Prime Minister of Westarctica. He previously served as the Minister of Citizenship & Immigration and as Commissioner of the Westarctica Civilian Corps. His title is derived from the Bear Peninsula.
Early Life
Jordan was born on 24 May 1986, in Washington, D.C. to parents Joe and Gail. The child of two U.S. Soldiers, Jordan grew up with a more expanded worldview than many, moving six times during his childhood. Of note among these locations are Hawaii, Bavaria, and South Korea. Raised with two brothers on a Soldier's pay, he was instilled with fiscal responsibility, a love of music, and a strong belief in philanthropy that focused on giving of one's time, not simply money. This outlook would become an ongoing theme throughout his life.
Jordan spent the majority of his teen years in southern Arizona, where he attended high school. During this time he fell in love with music, earning all but one of his elective credits in choir courses. Upon graduating, he attended Eastern Arizona College, majoring in music. However, after completing a year of study, he found himself feeling restless. Between the rigors of studying music taking much of the enjoyment out of the subject, and some issues in his personal life, he felt like he needed a new direction.
Military Service
Jordan entered the U.S. Army in October of 2005, being trained as a Biomedical Equipment Technician. During his technical training at Sheppard Air Force Base, Texas; he was the only Army personnel admitted into the Air Force Chaplain's White Rope leadership program, and was eventually elevated to the position of Squadron Rope in recognition of his support and dedication to the program. During his career, he would also be stationed at the Presidio of Monterey, California; Camp Carroll, South Korea; Fort Knox, Kentucky; and Fort Campbell, Kentucky.
During this time, Jordan continued volunteering: coordinating the U.S. federal giving initiative, the Combined Federal Campaign; becoming the training NCO for the hospital Color Guard; and working with Club Beyond, a teen outreach program. While at Fort Campbell, he deployed to Afghanistan in support of Operation Enduring Freedom with the 101st Airborne Division. He was Honorably Discharged from active duty status as a Sergeant in January of 2013.
Early Westarctican Activities
In 2017, Jordan became a citizen of Westarctica. He was initially drawn to the nation because of its dual existence as a not for profit entity that had a real world mission of conservation. Later that year he was bestowed with the title Duke of the Bear Peninsula.
Minister of Citizenship & Immigration
In February of 2018, Jordan approached Grand Duke Travis about starting a Facebook page for Westarctica's citizens. His hope was that this group would help foster a greater sense of community among Westarcticans. As it turned out, the Grand Duke had created a group years earlier, but activity had slowed to a standstill. Grand Duke Travis handed control of the group over to Jordan. The group's membership swelled from only 12, to nearly 400 in just six months. He would serve in this role until December of that year, when it was added to the responsibilities of the newly elevated Minister of Communications
Shortly after taking the reins of the Citizens of Westarctica group, Jordan offered to assist the Grand Duke with the backlog of immigration requests. Grand Duke Travis accepted, and decided to make Jordan the Minister of Citizenship & Immigration, adding him to the growing Royal Council.
In April of 2018, Jordan proposed implementation of the Citizen Identification Number. This system of numbers would work much like a tax ID or Social Security Number, in the United States, allowing a unique seven digit code for each citizen. Currently, the CIN is used only in tracking citizenship numbers, and in official Civilian Corps recordkeeping.
Jordan officially relinquished his duties when elected to the post of Prime Minister.
Commissioner of the Civilian Corps
In March of 2018, Jordan approached Grand Duke Travis with an idea to expand and diversify Westarctica's ability to recognize citizens for their contributions to the nation. The idea was to have a non-military organization that allowed citizens to earn military-style ribbons for acts they were already doing, while also incentivizing further activity within Westarctica. After correspondence back-and-forth, the Westarctica Civilian Corps was unveiled to the public on 1 April 2018.
On 13 July 2018, Jordan was given the additional title Marquis of Wilbanks in the Peerage of Westarctica in recognition of his achievements with the Civilian Corps. The title is named for Mount Wilbanks on the southern border of the Bear Peninsula.
Jordan officially relinquished his duties when elected to the post of Prime Minister, although he still assists his successor, Jessica Barton, in the day to day duties of the role.
Candidate for Prime Minister
Jordan's candidacy for Prime Minister of Westarctica in the 2019 election was announced on 9 January of that year. Shortly thereafter, he unveiled his 12-point plan regarding his vision for the term, should he be elected. These were:
Expand the Royal Council with functional appointments.
More face-to-face encounters both among citizens and between citizens and public servants.
Foster diversity and inclusion in Westarctican government.
Bolster Westarctica's role as one of the community's leading Micronations.
Strengthen relations with other Micronations; both deepening existing ties, and forming new ones.
Concentrate on building a deep and unique Westarctican culture.
Expand merchandise offerings to support activities.
Establish framework to prevent duopoly, and discourage triarchy in future Westarctican politics.
Evaluate potential need and function of future parliament.
Establish a formalized Westarctican will.
Streamline public and national holidays.
Ensure Westarctican longevity with concrete succession plan and framework for new ruling house, and framework for how to proceed should the throne become occupied by a negligent/absentee ruler.
Jordan won the election with 32.7 percent of the votes. The margin for victory was narrow, with Jordan winning by only five votes.
As Prime Minister of Westarctica
Jordan assumed the role of Prime Minister on 11 February 2019. He was elected to a term of four years.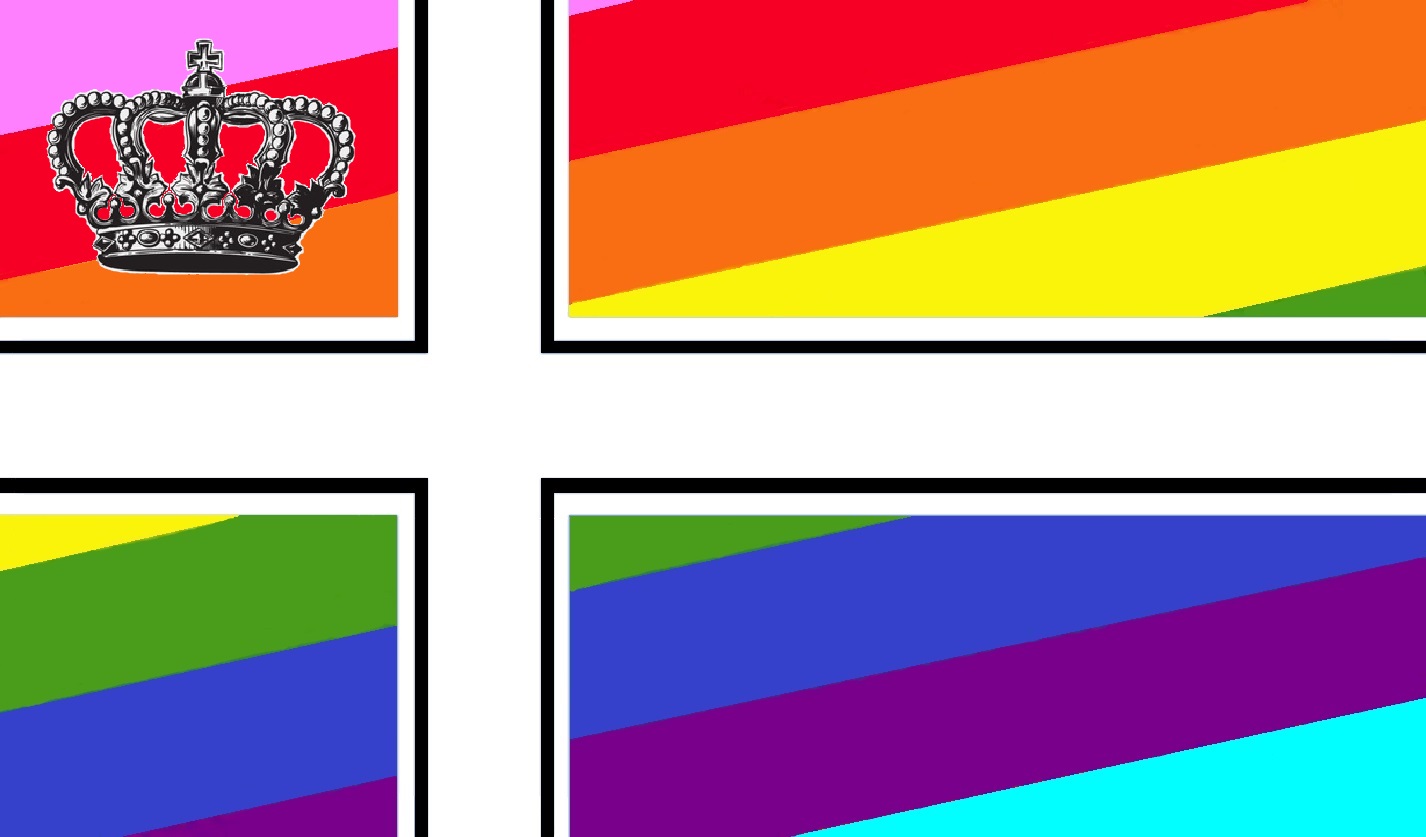 On 28 March 2019 Jordan unveiled a Pride flag for the Westarctican
LGBTQIA community
. He declared that the flag was a gift for all Westarcticans to utilize in their own pride celebrations.
Westarctican Constitution
On 13 April 2019, the First Constitutional Convention was established to draft and approve a governing document, that will establish Westarctica as a true constitutional monarchy. This document is intended to be more robust, and have the ability to guide Westarctica into future generations, when compared to the nation's previous documents. The convention was officially concluded on 30 August of the same year. A ratification vote by the citizens will be held 7 - 9 February 2020.
Diplomatic Functions
Another significant function Jordan has performed during his time as Prime Minister is participation in various diplomatic exchanges. The first of these was to Molossia in April of 2019. During this exchange, Jordan presented President Kevin Baugh with a bottle of his favorite prickly pear mead, and one of the newly minted challenge coins for his office. It was the first such visit in which Grand Duke Travis did not participate.
Later that year, he attended MicroCon 2019 in as part of the Westarctican delegation. The conference served as a coming out of sorts for the new Prime Minister, to the greater micronational community, and he began forming ties with a number of foreign representatives. During the main conference, Jordan gave a presentation on how to better connect with your citizens, from the viewpoint of the work he and the Grand Duke had done over the previous year-and-a-half. Throughout the weekend, he received special recognition from six different micronations.
Personal Life
Jordan currently works in the healthcare technologies field, having spent the majority of his career in federal government service. On the side, he does consulting for Kickstarter campaigns and helping non-profit organizations handle trademarking processes. In 2016, he became an ordained minister.
In his spare time he enjoys hiking, volunteering, craft beer, and is an avid hockey fan. He is also has an interest in the history of both micronations and phaleristics (the study of orders, fraternities and award items), with a special focus in areas where the two overlap; he has a growing collection of items from this hobby.
Jordan is a member of several organizations, including the National Parks Conservation Association, the Arizona-Sonora Desert Museum, and the Veterans of Foreign Wars. He is also currently a Canon in the Noble Chapter of the Grand Hunt.
Since 2015, he has been dating Jessica Barton, a fellow Westarctica citizen.
Titles, Honors, and Awards
Titles
Honors and Awards
Military Ranks
Westarctica Civilian Corps Awards and Decorations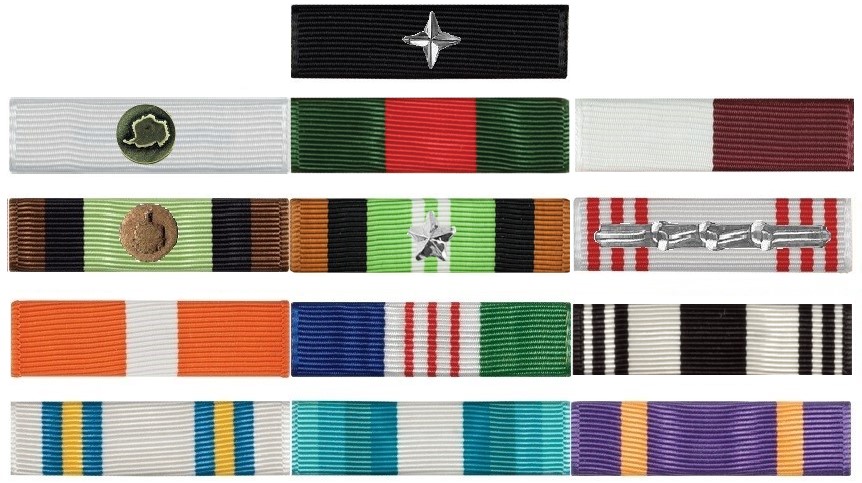 Shown, from left to right, are:
Top row: Order of the Orca ribbon (with silver Knight device), Order of the Snowflake ribbon (with bronze Knight Commander device)
Second row: Honored Servant ribbon, Civilian Corps Commendation ribbon (2nd award), Civilian Corps Achievement ribbon (2nd award)
Third row: Recruiting ribbon (3rd award), Iceberg Award ribbon, Calsahara Expeditionary ribbon
Bottom row: Global Campaign Service ribbon, Civilian Corps Service ribbon, Nobles ribbon
US Military Awards and Decorations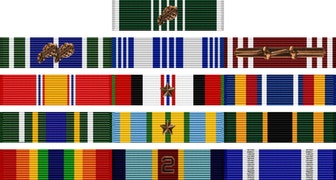 Shown, from left to right, are:
Top row: Army Commendation medal (2nd award)
Second row: Army Achievement medal (3rd award), Air Force Achievement medal, Army Good Conduct medal (2nd award)
Third row: National Defense Service medal, Afghanistan Campaign Service medal (with campaign star), Global War on Terrorism Service medal
Fourth Row: Korea Defense Service medal, Military Outstanding Volunteer Service medal (2nd award), NCO Professional Development ribbon
Bottom Row: Army Service ribbon, Overseas Service ribbon (2nd award), NATO non-Article 5 ISAF medal
During his service, Jordan also earned the Combat Medic and Combat Action badges, in addition to the Expert marksmanship badge with Carbine, Pistol, and Rifle qualification bars.