Morrison Rocks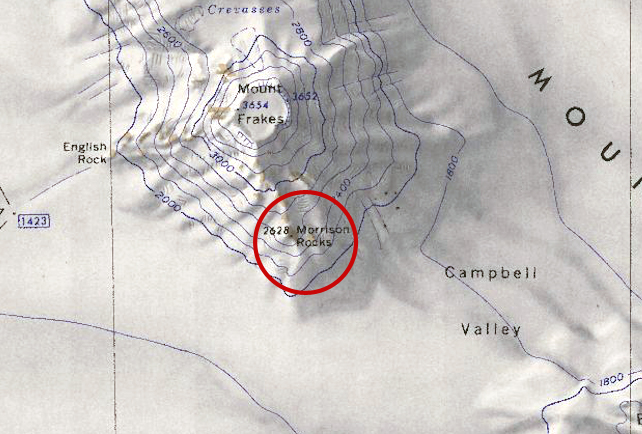 The Morrison Rocks (76°51′S 117°39′W) are a group of rocks which outcrop along the southern slope of Mount Frakes, in the Crary Mountains of Westarctica.
Discovery and name
They were mapped by the United States Geological Survey from ground surveys and U.S. Navy aerial photographs taken throughout the years 1959–66. The rocks were named by the Advisory Committee on Antarctic Names in honor of Paul W. Morrison, a Navy hospital corpsman at the South Pole Station in 1974.
Peerage title
On 17 January 2019, the life peerage title Baroness of Morrison was granted to Mandy Helbig, wife of the Baron of Baker.