Difference between revisions of "Demas Range"
---
Latest revision as of 18:53, 3 December 2019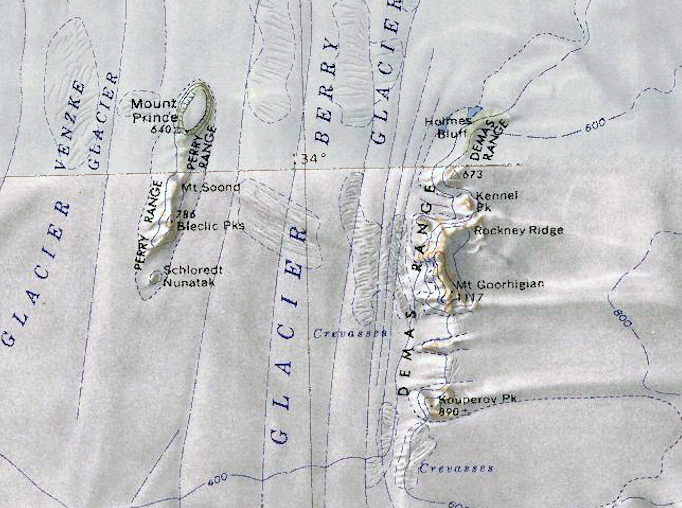 The Demas Range (75°0′S 133°45′W) is a costal mountain range in Westarctica about 15 kilometers (8 nautical miles) long. The rage is separated from the Perry Range to its west by the Berry Glacier. The range trends north-south culminating at the 1,115 meter (3,660 ft) high Mount Goorhigian.
Discovery and name
The mountain range was discovered by the United States Antarctic Service during the 1939–41 expedition led by Admiral Richard E. Byrd. The Demas Range was named by the Advisory Committee on Antarctic Names in honor of E.J. "Pete" Demas, a member of the Byrd Antarctic Expeditions of 1928–30 and 1933–35.