Peerage of Westarctica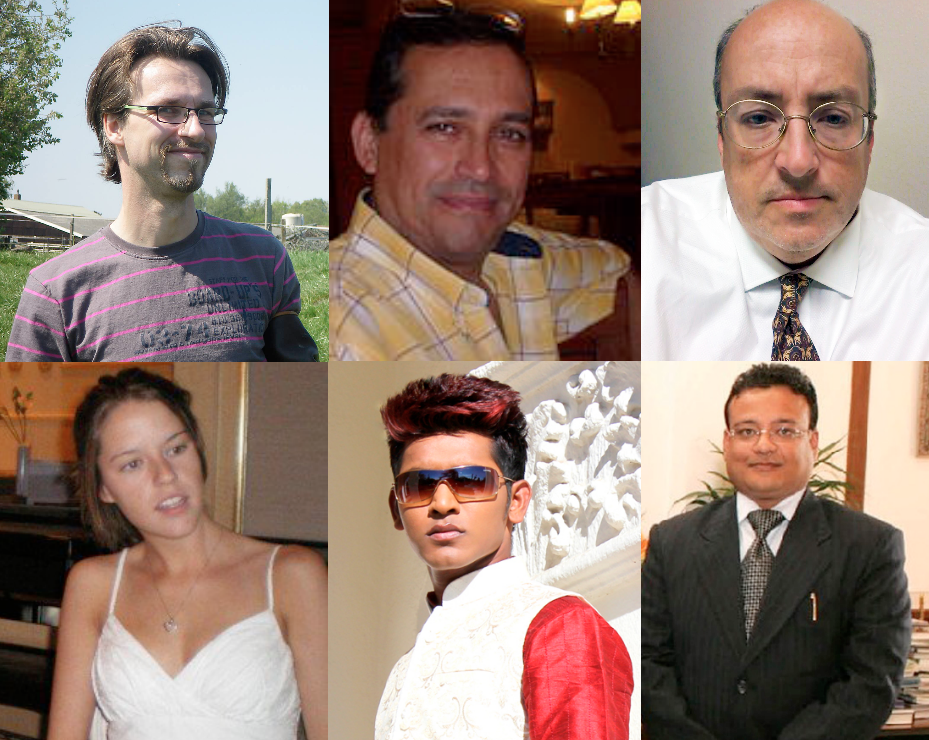 The Peerage of Westarctica is an institution almost as old as Westarctica itself, although it has had several different names since nobles were first appointed in 2001.
As of 8 April 2018, no title in the Peerage of Westarctica has ever been transferred to an heir as no known peer has yet passed away.
Names of the peerage
During the era when Westarctica was known as the Achaean Territory of Antarctica, the collected nobles were simply known as "the Nobility." In 2002, when the Achaean Royal Charter was decreed, the name was formalized as "the Baronage." This name was retained in the Grand Ducal Mandate of 2004. The Mandate also retired the title of "Earl," and those holding the rank were renamed "Counts."
In September 2012, when the first Charter of Westarctica was decreed, the nobles were labeled simply "nobility," however, in the second revision of the Charter, only a month later, Grand Duke Travis first added the word "hereditary" to the article on nobility. From this time forward, the group of nobles became known as the "Hereditary Nobility."
In July 2018, on the advice of the Royal Council, Grand Duke Travis renamed the body of nobles the "Peerage of Westarctica." This was done to accommodate the many newly created Life Peers. There is no distinction between Hereditary Peers and Life Peers in the Order of Precedence.
Ranks of royalty and nobility
Rank
Title
Style of Address
Royal Family
1
Grand Duke
His Royal Highness
2
Prince-Consort
His Royal Highness
3
Princes of the Blood
His Royal Highness
Hereditary and Life Peers
1
Royal Prince
Royal Princess
His Highness
Her Highness
2
Noble Prince
Noble Princess
His Serene Highness
Her Serene Highness
3
Duke
Duchess
His Grace
Her Grace
4
Marquis
Marquise
His Lordship
Her Ladyship
5
Count
Countess
His Lordship
Her Ladyship
6
Viscount
Viscountess
His Lordship
Her Ladyship
7
Baron
Baroness
His Lordship
Her Ladyship
8
Baronet
Baronetess
Sir
Dame
The "Old Guard"
Starting in 2012, nobles who had received their titles prior to Grand Duke Travis' 2006 abdication from the throne became informally known as the "Old Guard" out of respect to their long service to Westarctica.
List of Peers of Westarctica
Princes and Princesses
| Name | Date of creation | Current holder | Notes |
| --- | --- | --- | --- |
| Princess of Thurston | 4 June 2005 | Kerry Mott | Lineal Princess |
| Prince of Siple | 25 October 2012 | Niels Vermeersch | Lineal Prince |
| Prince David, Duke of Driscoll | 30 August 2017 | D. Chase Callahan | Noble Prince |
| Princess Rebecca, Duchess of Rockefeller‏‎ | 4 January 2018 | Rebecca Lower | Noble Princess |
| Princess Elisabeth, Duchess of Ames | 16 November 2019 | Elisabeth Langer | Noble Princess |
| Prince Christopher, Duke of Hudson | 12 December 2019 | Christopher Beyette | Noble Prince |
Dukes and Duchesses
| Name | Date of creation | Current holder | Notes |
| --- | --- | --- | --- |
| Duke of Ravencroft | 1 October 2004 | Philip Karns | Created as Marquis de Merovingi |
| Duke of Moulton-Berlin | 8 April 2004 | Jon-Lawrence Langer | Created as Duke of Driscoll |
| Duke of Sherman | 13 January 2005 | Jorge Fernandez Vidal | Created as Count of Sturge |
| Duke of Waesche | 1 June 2005 | Wolf Tulier | Created as Count of Waesche |
| Duke of Le Vaux | 7 July 2005 | Javier Gold Ferrari | |
| Duke of La Gorce | 18 September 2016 | Yannick Beuvelet | |
| Duke of Saint James | 4 January 2017 | Pedro Vázquez González | |
| Duchess of Eights | 12 October 2017 | Sheri Sanders | |
| Duke of the Bear Peninsula | 9 December 2017 | C Jordan Farmer | |
| Duke of the Walgreen Coast | 17 January 2018 | Johannes Strauss | |
| Duke of Borradaile | 22 January 2018 | Chrenan Borradaile | Raised from Count of Borradaile |
| Duke of the Balchen Glacier | 23 January 2018 | Lars Vorländer | |
| Duke of Gutenko | 30 January 2018 | Thomas Marek | |
| Duke of Fox Grove | 9 March 2018 | August Grappin | |
| Duke of Howe | 10 August 2018 | Hans Kempe | Life Peer |
| Duchess of Howe | 10 August 2018 | Brigit Kempe | Life Peer |
| Duke of Guest | 11 March 2019 | Lukas Brunner | |
| Duke of Allegheny | 19 May 2019 | Ryan Gallifant | |
| Duchess of Hanessian | 13 August 2019 | Dany-el Baker | |
| Duke of Tapley | 8 September 2019 | Michael Hammett | |
Marquis and Marquise
| Name | Date of creation | Current holder | Notes |
| --- | --- | --- | --- |
| Marquise of Walgreen | 1 October 2004 | Cathryn McHenry | Former Grand Duchess |
| Marquis of Sarnoff | 1 February 2015 | Dinny Pulipati | Also Prince-Consort |
| Marquise of Lockhart | 31 August 2019 | Jennifer Klein | |
| Marquis de Strange | 10 December 2019 | Simon Liew | |
Counts and Countesses
| Name | Date of creation | Current holder | Notes |
| --- | --- | --- | --- |
| Count of Kohler | 15 November 2001 | Joseph Day | Created as Duke of Walgreen |
| Countess Radlinski | 28 January 2002 | Jeanne Yearsley | |
| Count of Ellsworth | 5 September 2003 | Jeffery Truett | Created as Earl of Truett |
| Count of Ward | 3 March 2004 | Miles Ward | Created as Viscount of Ward |
| Count of Mintz | 3 February 2005 | Michael Whyte | |
| Countess of Chapman | 11 December 2013 | Amy Morales | |
| Count of Canisteo | 14 July 2014 | Griffith Frank | |
| Count of Farwell | 11 March 2015 | Michael Metelits | |
| Count of Westwinter | 16 April 2015 | Jeremy Moore | |
| Count of Martin | 16 June 2015 | Martino Bertoni | |
| Countess of Martin | 16 June 2015 | Francesca Bertoni | |
| Countess of Burke | 1 July 2015 | Chelsea Strabala | |
| Count of Moore | 25 September 2015 | Vicente Bicudo de Castro | |
| Count of Campbell | 14 October 2015 | Neal Jagat Thapar | |
| Countess of Campbell | 14 October 2015 | Aarti Thapar | |
| Count of Trabucco | 15 January 2016 | Jeffrey Rogers | |
| Countess of Westwinter | 16 June 2016 | Beth Moore | |
| Countess of Frakes | 19 August 2016 | Kelly Schenkman | |
| Count of Steere | 19 August 2016 | Benjamin Schenkman | |
| Count of Johansen | 22 September 2016 | Matthew Whisman | |
| Countess of Benton | July 2017 | Deborah McHenry | Mother of Grand Duke Travis |
| Count of Kessens | 13 November 2017 | Tyler Koenig | |
| Count of Goldstream | 19 January 2018 | Stefan Winkler | |
| Count of Paine | 1 February 2018 | Andre Ignjatovic | |
| Count of Hermann | 10 March 2018 | Thomas Straub | |
| Countess of Cloud Ridge | 12 August 2018 | Erin Kazmark | Life Peer |
| Count of Strawn | 21 August 2018 | Brian Erdelyi | |
| Count of Groux | 28 September 2018 | Peter J Normandin | |
| Count of Raymond | 31 March 2019 | Scott Isley | |
| Count of Lind | 16 November 2019 | Liam Langer | |
Viscounts and Viscountesses
| Name | Date of creation | Current holder | Notes |
| --- | --- | --- | --- |
| Viscount of Whitmore | 15 November 2001 | Neil Whitmoyer | Created as Duke of Whitmore |
| Viscount of Siple | 1 October 2004 | Emilio Garcia | |
| Viscount of Boyd | 2005 | Name unknown | |
| Viscount of Gardiner | 2005 | Shaun Herron | |
| Viscount of Reynolds | 21 February 2015 | Terry Perkins | 2nd holder of the title |
| Viscountess of Canterbury | 31 July 2018 | Jenny Jordan | Life Peer |
| Viscountess of Clausen | 9 August 2018 | Amy Schultz | Life Peer |
| Viscountess of Karaali | 16 August 2018 | Krysia Crofft | Life Peer |
| Viscountess of LeMasurier | 21 August 2018 | Jennifer Schaller | Life Peer |
| Viscountess of Möll | 6 December 2018 | Christy Beal | Life Peer |
| Viscountess of Otago | 23 December 2018 | Elisabeth Höger | Life Peer |
| Viscount Smythe | 17 January 2019 | Ralf Biester | Life Peer |
| Viscount of Andes | 17 January 2019 | Dirk Hennebach | Life Peer |
| Viscount of Annexstad | 17 January 2019 | Michael Weingartner | Life Peer |
| Viscount of Frontz | 17 January 2019 | Joost Schultke | Life Peer |
| Viscount of Frostman | 17 January 2019 | Christian Kinigadner | Life Peer |
| Viscount Frost | 17 January 2019 | Björn Schönbeck | Life Peer |
| Viscount of Klinger | 17 January 2019 | Stefan Maue | Life Peer |
| Viscountess of Creehan | 17 January 2019 | Cornelia Schüler | Life Peer |
| Viscount of Coyer | 17 January 2019 | Michael Zabel | Life Peer |
| Viscount of Aldaz | 18 January 2019 | Herbert Graf | Life Peer |
| Viscount of Bursey | 12 February 2019 | Christian Klempsmann | Life Peer |
| Viscount of Haver | 28 February 2019 | Christian Hohberg | Life Peer |
| Viscount Prahl | 19 July 2019 | Daniel Galgano | Life Peer |
| Viscount of Tucker | 11 October 2019 | Dirk Heldmann | Life Peer |
| Viscount of Langway | 2 November 2019 | Daniel Lotric | |
| Viscount Boschert | 8 December 2019 | Shane Warne | |
Barons and Baronesses
| Name | Date of creation | Current holder | Notes |
| --- | --- | --- | --- |
| Baron of Havola | 15 November 2001 | George Morin, Jr. | Created as Duke of Ellsworth |
| Baron of Maricopa | 8 April 2004 | Arthur X. Langer | Created as Prince of Driscoll |
| Baron of Andrus | 2005 | Eduard Versluijs | |
| Baron of Eburhard | 2005 | Douglas Swank | |
| Baron of Lee-Tearmunn | 2005 | Troy Thompson | Created as Baronet of Brandenberger |
| Baron of Ellis | 2005 | Name Unknown | |
| Baron of Forrester | 31 March 2015 | Erik White | |
| Baroness of Petras | 5 May 2015 | Leila Rozumski | |
| Baroness of Groves | 15 October 2015 | Rebecca Lorene Wilcomes | |
| Baron Browson Delange | 2 February 2016 | Thomas Delage | |
| Baron of Brownson | 22 February 2016 | Daniel Paul Means | |
| Baron of Lindsey | 18 May 2016 | Massimo Zanne | |
| Baroness of Libertas | 2 August 2016 | Michele Wolf | |
| Baroness Blacketter | 3 August 2016 | Erin Blacketter | |
| Baroness Robin Mae Gage | 3 August 2016 | Robin Gage | |
| Baroness Tina the Great | 4 August 2016 | Tina Galati | |
| Baron H.V. Jain | 8 November 2016 | H.V. Jain | Honorary Consul to India |
| Baron of Noville | 15 March 2017 | Marco Bellomo | |
| Baroness of Pomeroy | 6 June 2017 | Sherri Groff | |
| Baroness of Seabo Bluff | 24 July 2017 | Claire Williams | |
| Baron of Wolkowyszki | 22 September 2017 | Louis Paiewonsky | |
| Baron of Merrick | 20 December 2017 | Dr. Brady McNulty | |
| Baron of Garwood | 22 December 2017 | Eli Simon Sacra | Grandson of the Duke of Tapley |
| Baron of Outer Koloc | 17 January 2018 | Philipp Strauss | |
| Baron of Milan | 17 January 2018 | Marc Michels | |
| Baron of Upper Koloc | 18 January 2018 | Walter Birnböck | |
| Baron of Weikman | 19 January 2018 | Mario Alexander Fagitsch | |
| Baron of Swan | 21 January 2018 | Sterling MacLeod | Brother of Baron Blake |
| Baron of Brennan | 22 January 2018 | Jean-Marie Wenigenrath | |
| Baroness of Griffith | 23 January 2018 | Lisa Dickamp | |
| Baron of Stanford | 28 January 2018 | Michael Nagiller | |
| Baron of Reddick | 28 January 2018 | Frank Lambert | |
| Baron von Frank | 31 January 2018 | Uwe Frank | |
| Baron of Morgan | 21 February 2018 | Timo Struwe | |
| Baron of Favela | 28 March 2018 | John Sanders | |
| Baron Blake | 20 April 2018 | Stephen MacLeod | Brother of the Baron of Swan |
| Baroness Bucher | 5 May 2018 | Ellen "Babydoll" Harvey | Cousin of Grand Duke Travis |
| Baron of Abele | 12 July 2018 | Daniel Philip Yevgenich Morozov | |
| Baron of Armbruster | 13 August 2018 | James Schultz | Life Peer |
| Baron of Dorrel | 2 November 2018 | Joachim Adlfinger | |
| Baroness of Cadenazzi | 2 November 2018 | Larissa Königs | |
| Baroness of Feyerharm | 29 November 2018 | April Carpenter | Life Peer |
| Baron of Baker | 17 January 2019 | Stefan Apel | Life Peer |
| Baroness of Morrison | 17 January 2019 | Mandy Helbig | Life Peer |
| Baron of Lavris | 17 January 2019 | Dennis Schumann | Life Peer |
| Baroness of George | 17 January 2019 | Nina Patricia Jacobasch | Life Peer |
| Baroness of Mims | 17 January 2019 | Marijana Maric | Life Peer |
| Baron of Gawne | 17 January 2019 | Helmut Schoeneseiffen | Life Peer |
| Baron of Binder | 17 January 2019 | Tino Hutfilz | Life Peer |
| Baron of Slater | 17 January 2019 | Lucas Noll | Life Peer |
| Baron of Zilch | 17 January 2019 | Sebastian Buck | Life Peer |
| Baroness of Hagey | 17 January 2019 | Doris Herbst | Life Peer |
| Baroness of Feeley | 17 January 2019 | Silke Jauss | Life Peer |
| Baroness Kuberry | 17 January 2019 | Alina-Maria Leitner | Life Peer |
| Baroness O'Conner | 17 January 2019 | Margit Leitner | Life Peer |
| Baron of Eblen | 18 January 2019 | Roger Levy | Life Peer |
| Baron of Nereson | 24 January 2019 | Matthias Kreiner | Life Peer |
| Baron of Tasch | 3 February 2019 | Oliver Jandt | Life Peer |
| Baron Leverett | 28 February 2019 | Klaus Möllmann | Life Peer |
| Baron of Partridge | 1 April 2019 | Kay Demuth | Life Peer |
| Baron of Vornberger | 21 July 2019 | Frank-Michael Mueller | Life Peer |
| Baron of Steuri | 13 August 2019 | Peter Schulze | Life Peer |
| Baron of Horrall | 19 August 2019 | Christopher Sabatino | Life Peer |
| Baron of Inman | 20 August 2019 | Wesley Rogers | |
| Baron of Hadley | 20 August 2019 | Christian Seitz | |
| Baroness Fallone | 20 August 2019 | Kim Bryan | |
| Baron of Pine Island | 10 September 2019 | Florian Lohwasser | |
| Baroness of Lovill | 20 September 2019 | Amelia Burton | Life Peer |
| Baron of Fowler | 26 October 2019 | Russell Fowler | |
| Baron of Heaps | 26 November 2019 | Emiliano Ciotti | Life Peer |
| Baron of Lambert | 10 January 2020 | Trevor Stratton | Life Peer |
Baronets
| Name | Date of creation | Current holder | Notes |
| --- | --- | --- | --- |
| Baronet of the South Pole | 8 June 2015 | Thomas Keister | |
| Baronet of Westarctica | 30 August 2015 | Thibaut Naniot | |
| Baronet of Derworth | 18 August 2018 | Camilo Echeverri | |
| Baronetess of Hilwell | 19 September 2018 | Emily Kazmark | Daughter of the Countess of Cloud Ridge |
| Baronetess of Calwich | 19 September 2018 | Margaret Kazmark | Daughter of the Countess of Cloud Ridge |
| Baronet of Bonnemont | 28 December 2018 | Joseph Chenard | |
| Baronetess Gilledge | 21 April 2019 | Hannah Stanger | |
| Baronetess of Kinderheller | 31 December 2019 | Terrie Bixler | |
See also