Difference between revisions of "Template:Westarctica.wiki:Today's featured article"
Line 1:
Line 1:
−

[[File:Grand_Duke_Travis.jpg|200px|left]]

+

[[File:.jpg|200px|left]]

−

His Royal Highness, '''[[Grand Duke Travis]]''' is the founder and current [[Grand Duke of Westarctica|Head of State]] of [[Westarctica]], a [[Micronations|micronation]], new country project, and environmental non-profit corporation. The Grand Duke has been involved with various micronations, and has founded three of his own, starting in 1996 with the [[Kingdom of Casbah]], then [[Westarctica]] in 2001, and finally [[Colony of Calsahara|Calsahara]] in 2009. In between these projects, he served as a governor for two provinces of [[Republic of Molossia|Molossia]].

+

'''[[]]''' the [[|]]of , , , and -. of the [[]], , and a .

 
 
−

In August 2001, while serving in the [[U.S. Navy]], Travis discovered a loophole in the [[Antarctic Treaty]] which legally allowed him to claim a huge swath of land on the [[Antarctica|Antarctic continent]] for himself. Travis solidified this claim on 2 November 2001 when he notified nine world governments of his claim and his intention to establish a sovereign nation in the [[Marie Byrd Land]] region of [[Antarctica]].

+

In , the , a in . he .

 
 
−

'''([[Grand Duke Travis|Full Article...]])'''

+

'''([[|Full Article...]])'''
---
Revision as of 05:25, 13 January 2020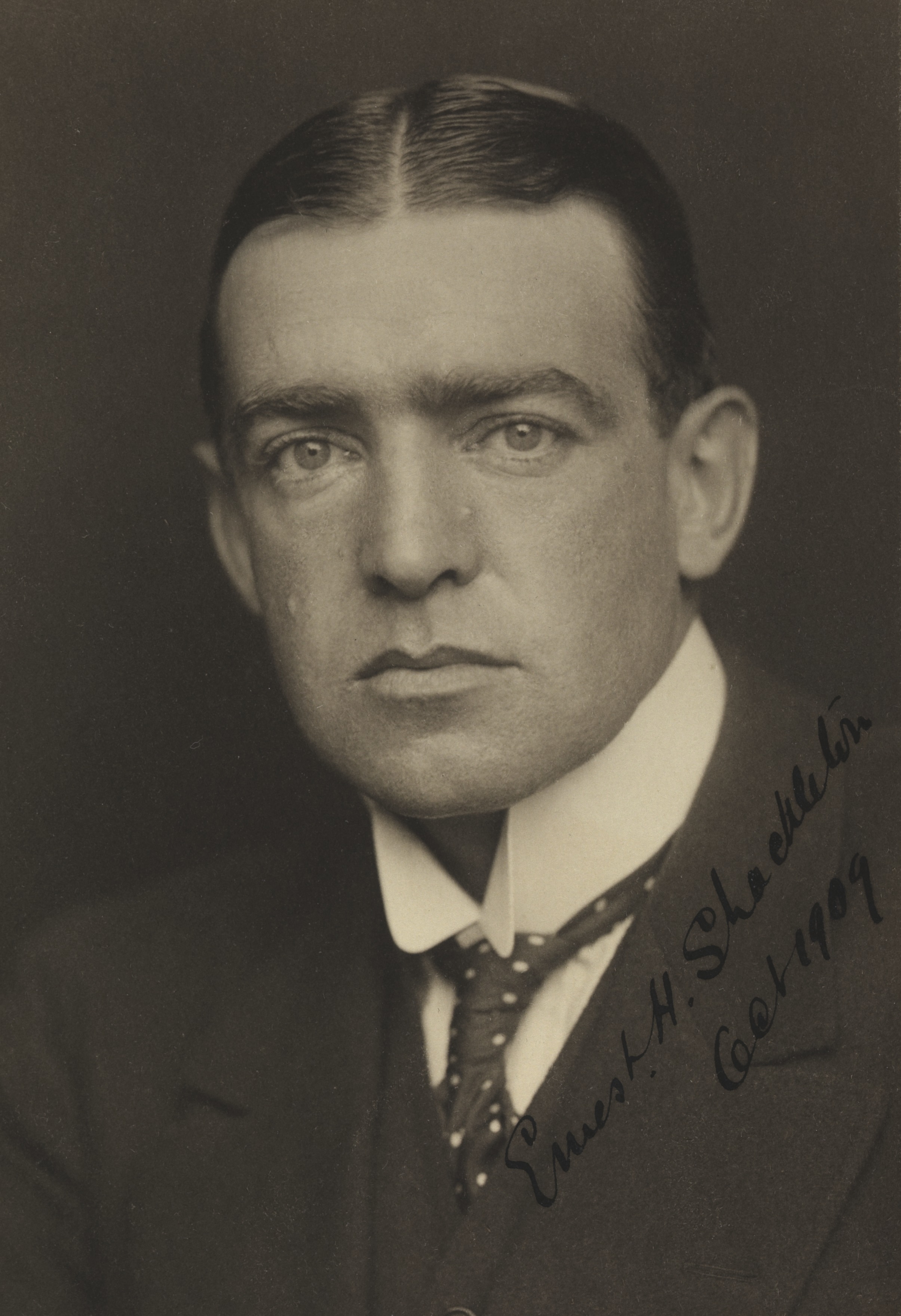 Sir Ernest Henry Shackleton was a polar explorer who led three British expeditions to the Antarctic, and one of the principal figures of the period known as the Heroic Age of Antarctic Exploration. Born in Kilkea, Athy, County Kildare, Ireland, Shackleton and his Anglo-Irish family moved to Sydenham in suburban south London when he was ten. His first experience of the polar regions was as third officer on Captain Robert Falcon Scott's Discovery Expedition 1901–1904, from which he was sent home early on health grounds, after he and his companions Scott and Edward Adrian Wilson set a new southern record by marching to latitude 82°S.
In 1921, he returned to the Antarctic with the Shackleton–Rowett Expedition, but died of a heart attack while his ship was moored in South Georgia. At his wife's request he was buried there.