Difference between revisions of "Template:Westarctica.wiki:Today's featured article"
 

Line 1:
Line 1:
−

[[File:Douglas Mawson 1914a.jpg|300px|left]]

+

[[File:.jpg|300px|left]]

−

Sir '''[[Douglas Mawson]]''' was an Australian geologist, [[Antarctic]] explorer, and academic. Along with [[Roald Amundsen]], [[Robert Falcon Scott]], and Sir [[Ernest Shackleton]], he was a key expedition leader during the Heroic Age of Antarctic Exploration. The Mawson Station in the [[Australian Antarctic Territory]] is named in his honor.

+

'''[[]]''', [[]]and [[]] and . The .

 
 
−

Mawson joined [[Ernest Shackleton]]'s Nimrod Expedition (1907–09) to the [[Antarctic]], originally intending to stay for the duration of the ship's presence in the first summer. Instead both he and his mentor, Edgeworth David, stayed an extra year. In doing so they became, in the company of Alistair Mackay, the first to climb the summit of [[Mount Erebus]] and to trek to the [[South Magnetic Pole]], which at that time was over land.

+

[[]] [[]] , the of the he . , the of the ]] to to the , that .  

 
 
−

'''([[Douglas Mawson|Full Article...]])'''

+

'''([[|Full Article...]])'''
---
Latest revision as of 21:29, 23 May 2020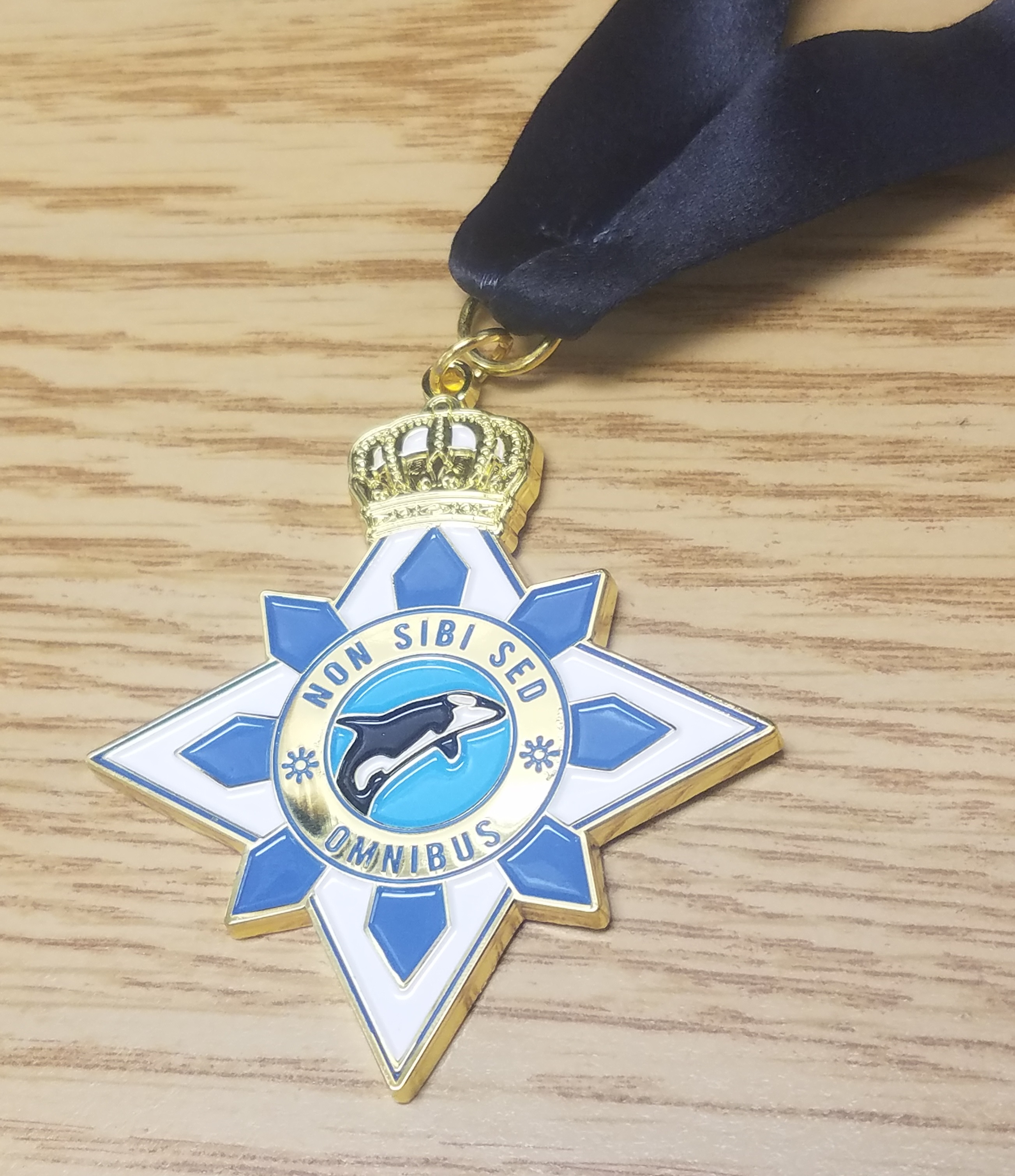 The Illustrious Antarctic Order of the Orca, commonly referred to simply as the Order of the Orca is the highest Order of Westarctica. The intention of the order is to honor those who have provided a lifetime of service and dedication to Westarctica and its ideals. The order was formally established on 10 July 2019.
In late 2018, as part of Grand Duke Travis' focus on building a greater sense of community within the nation, he approved the creation of a new order, to serve as the highest honor he could bestow upon a Westarctican citizen. At that time, the Order of the Snowflake was the only order readily available for awarding to Westarctican citizens, due to the specific natures of the other orders. After conferring with advisors, Grand Duke Travis decided to establish another knighthood for Westarctica that would be more exclusively reserved for Westarctican citizens.