Difference between revisions of "Template:Westarctica.wiki:Today's featured article"
(One intermediate revision by the same user not shown)
Line 1:
Line 1:
−

[[File:Emperor Penguins-Snow Hill Island.jpg|300px|left]]

+

[[File:.jpg|300px|left]]

−

The '''[[emperor penguin]]''' is the tallest and heaviest of all living [[penguin]] species and is endemic to [[Antarctica]]. The male and female are similar in plumage and size, reaching 122 cm (48 in) in height and weighing from 22 to 45 kg (49 to 99 lb). Like all penguins it is flightless, with a streamlined body, and wings stiffened and flattened into flippers for a marine habitat.

+

The '''[[]]'''is the of [[]] [[]]. , and is and .

 
 
−

The only penguin species that breeds during the Antarctic winter, emperor penguins trek 50–120 km (31–75 mi) over the ice to breeding colonies which may include thousands of individuals. The female lays a single egg, which is incubated by the male while the female returns to the sea to feed; parents subsequently take turns foraging at sea and caring for their chick in the colony. The lifespan is typically 20 years in the wild, although observations suggest that some individuals may live to 50 years of age.

+

, the of . The , the the to to . is the observations yearsof .

 
 
−

'''([[emperor penguin|Full Article...]])'''

+

'''([[|Full Article...]])'''
---
Revision as of 04:02, 27 July 2020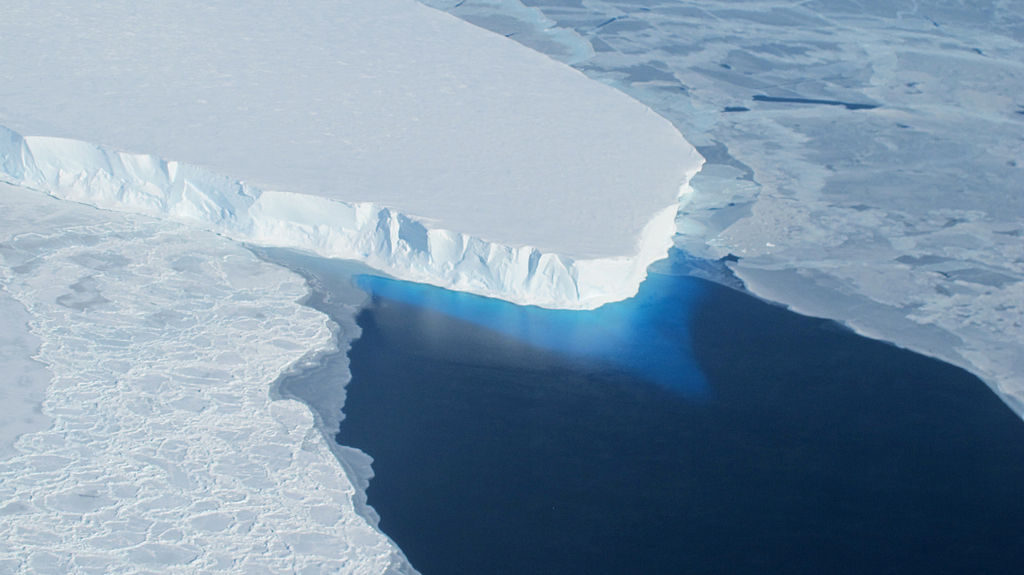 The Thwaites Glacier, including the Thwaites Ice Tongue, is an unusually broad and fast Antarctic glacier flowing into Pine Island Bay, part of the Amundsen Sea, east of Mount Murphy, on the Walgreen Coast of Westarctica. Its surface speeds exceed 2 km/yr near its grounding line, and its fastest flowing grounded ice is centered between 50 and 100 km east of Mount Murphy.
It was named after Fredrik T. Thwaites, a glacial geologist, geomorphologist and professor emeritus at the University of Wisconsin–Madison. The Thwaites Glacier drains into Westarctica's Amundsen Sea and is closely watched for its potential to raise sea levels. Along with the Pine Island Glacier, the Thwaites Ice Tongue has been described as part of the "weak underbelly" of the West Antarctic Ice Sheet, due to its apparent vulnerability to significant retreat. This hypothesis is based on both theoretical studies of the stability of marine ice sheets and recent observations of large changes on both of these glaciers. In recent years, the flow of both of these glaciers have accelerated, their surfaces lowered, and the grounding lines retreated.