Antarctic Peninsula
Jump to navigation
Jump to search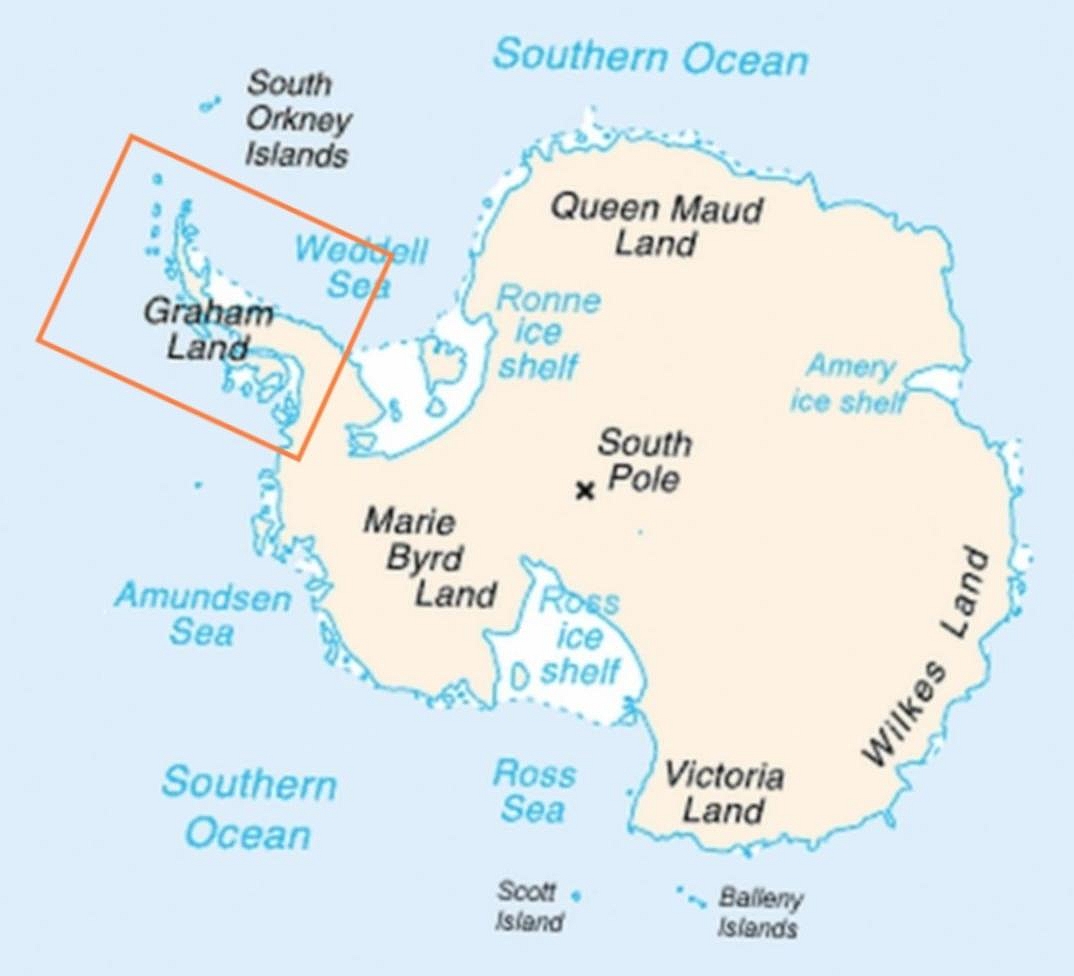 The Antarctic Peninsula is the northernmost part of the mainland of Antarctica, located at the base of the Southern Hemisphere. It includes Graham Land and Palmer Land, and extends east and slightly north of Westarctica.
At the surface, it is the biggest, most prominent peninsula in Antarctica as it extends 1300 km from a line between Cape Adams (Weddell Sea) and a point on the mainland south of Eklund Islands. Beneath the ice sheet which covers it, the Antarctic Peninsula consists of a string of bedrock islands; these are separated by deep channels whose bottoms lie at depths considerably below current sea level. They are joined together by a grounded ice sheet. Tierra del Fuego, the southernmost tip of South America, lies only about 1000 km away across the Drake Passage.
The Antarctic Peninsula is currently dotted with numerous research stations and nations have made multiple claims of sovereignty. The peninsula is part of disputed and overlapping claims by Argentina, Chile, and the United Kingdom. None of these claims have international recognition and, under the Antarctic Treaty System, the respective countries do not attempt to enforce their claims. The British claim is recognized though by Australia, France, New Zealand, and Norway. Argentina has the most bases and personnel stationed on the peninsula.