Heaps Rock
Jump to navigation
Jump to search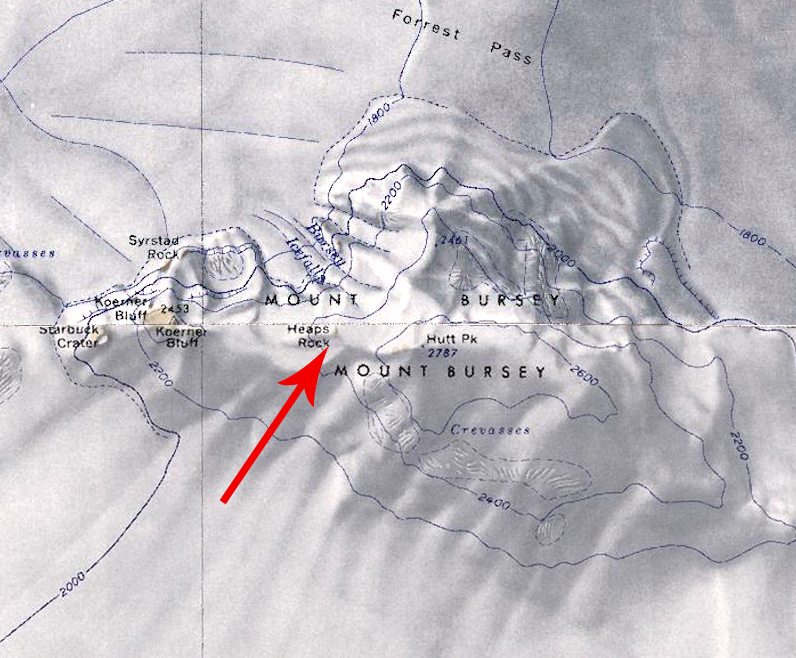 Heaps Rock (76°0′S 132°46′W) is a rock exposure above Bursey Icefalls located 2 nautical miles (4 km) west-northwest of Hutt Peak on the Mount Bursey massif, in Westarctica.
Discovery and name
The rock was mapped by the United States Geological Survey from ground surveys and U.S. Navy air photos collected during the years 1959–66. Heaps Rock was named by the Advisory Committee on Antarctic Names in honor of Kenneth L. Heaps, a meteorologist at South Pole Station in 1970.
Peerage title
On 26 November 2019, Emiliano Ciotti was granted the peerage title Baron of Heaps in recognition of his support of Westarctica.