Klinger Ridge
Jump to navigation
Jump to search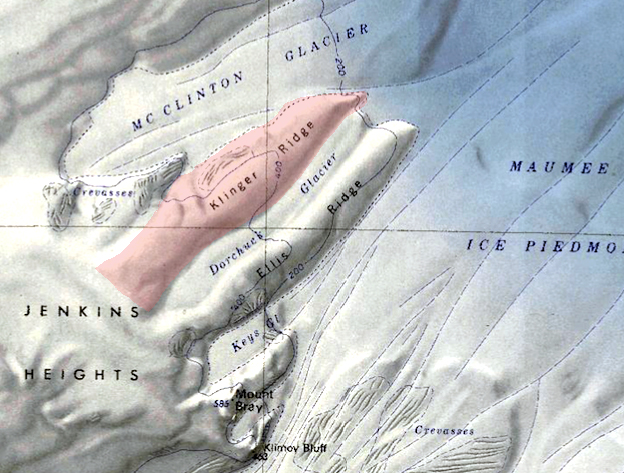 Klinger Ridge (74°43′S 114°0′W) is an ice-covered ridge south of the Martin Peninsula, extending northeast from the Jenkins Heights between McClinton Glacier and Dorchuck Glacier on Walgreen Coast of Westarctica.
Discovery and name
The ridge was mapped by the United States Geological Survey from surveys and U.S. Navy aerial photographs taken during the years 1959–67, combined with Landsat imagery acquired during the 1972–73 season. Klinger Ridge was named by the Advisory Committee on Antarctic Names in honor of Charles Klinger of the Lockheed Missiles and Space Company, who was Station Scientific Leader and a specialist in aurora photometry at the South Pole Station, winter party in 1973.
Peerage title
On 17 January 2019, Stefan Maue was granted the peerage title Viscount of Klinger in recognition of his support of Westarctica.