Template:Westarctica.wiki:Today's featured article
Jump to navigation
Jump to search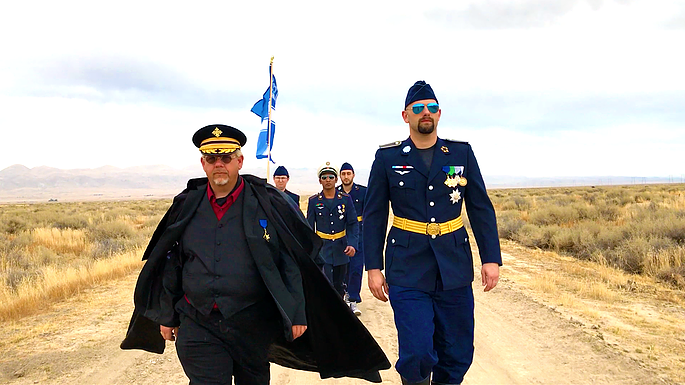 The Liberation of Calsahara occurred on 29 October 2017, when a coalition force formed by Westarctica and its ally the Kingdom of Shiloh invaded and conquered Calsahara, a sovereign micronation located on the Carrizo Plain of California. As a result of the successful military operation, Calsahara became a colony of Westarctica. Liberation Day is celebrated as a public holiday on 29 October.
Calsahara had much in common with Westarctica: it is remote, uninhabited, has a hostile climate, and nobody seems to care too much about it. The territory is also home to 13 endangered species including the giant kangaroo rat, the San Joaquin kit fox, and the California condor.
After watching Calsahara's government slowly fall into inactivity over the course of 2017, Grand Duke Travis decided to liberate the nation from its non-resident leadership, and claim the area on behalf of Westarctica. In this way, he would take full responsibility for the continued preservation and protection of the vast uninhabited area.