Lewisohn Nunatak
Jump to navigation
Jump to search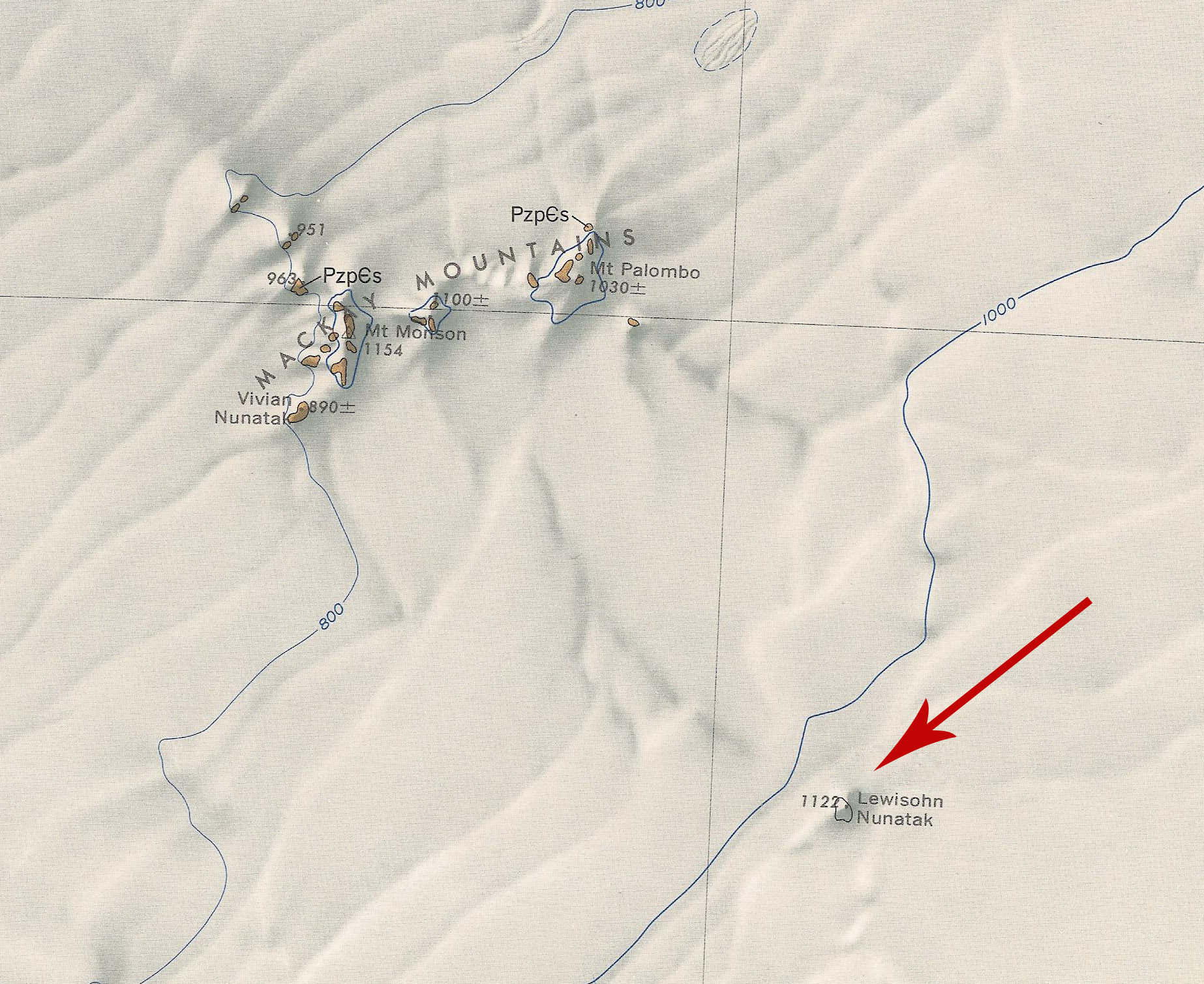 Lewisohn Nunatak (77°38′S 142°50′W) is an isolated nunatak located 10 nautical miles (19 km) southeast of the Mackay Mountains, in the Ford Ranges of Westarctica.
Discovery and name
The nunatak was discovered and mapped by the United States Antarctic Service. Lewisohn Nunatak was named by the Advisory Committee on Antarctic Names in honor of Walter P. Lewisohn, who served as a radio operator with the Byrd Antarctic Expedition from 1933–35.
Geologic composition
Although the nunatak has not been visited by a geologic expedition, two samples taken from the nearby Mackay Mountains indicate that the nunatak is most likely a Swanson Formation unconformity comprised of quartzite, biotite schist, phyllite, and slate dating to the upper Precambrian-lower Paleozoic age.
Peerage title
On 11 December 2020, Steven John Shi was granted the peerage title Baron of Lewisohn. His title is named for this feature.