Consular Crown
Jump to navigation
Jump to search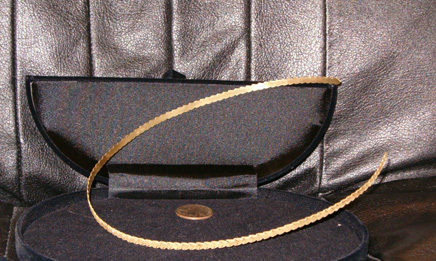 The Consular Crown was the central piece of the Crown Jewels of Westarctica owned by Grand Duke Travis. The crown was created for Travis McHenry's coronation as Consul-General of the Achaean Territory of Antarctica, the predecessor-state to Westarctica.
Creation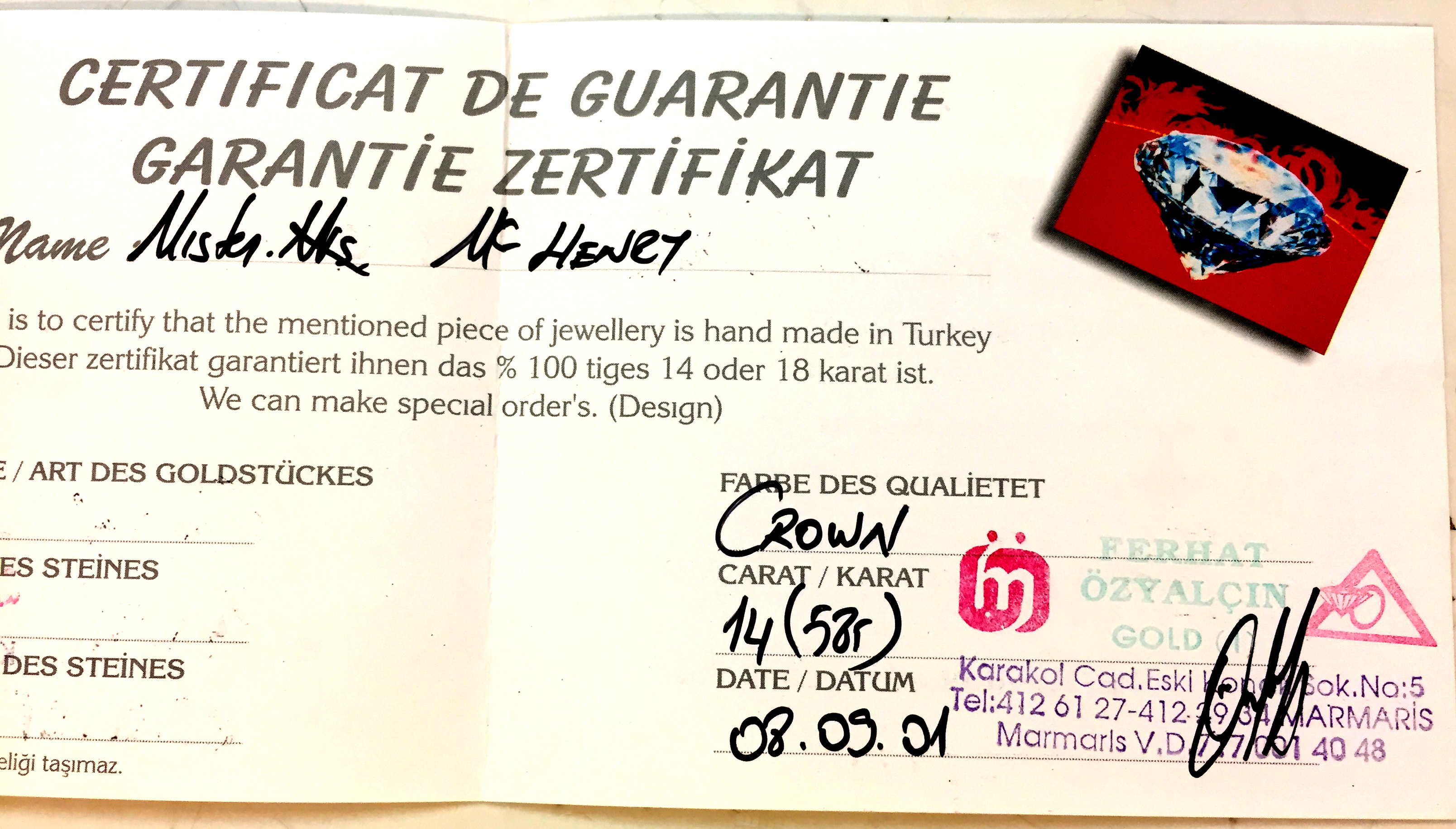 The crown was handcrafted by Turkish jeweler Ferhat Özyalçın at his shop in Marmaris, Turkey. He designed the crown from Travis' description after trying several drafts of pen and ink drawings. The design is meant to evoke the laurel wreath of the Roman Imperial Crown in the style worn by the Roman Emperors. A semi-circlet shape was selected rather than a full circlet to ensure proper fit as well as to emulate the crown of Julius Caesar.
Description
The Consular Crown was made of solid 14 karat gold and weighed exactly 58 grams. Travis paid $490 total and paid a deposit of $98 on the day it was ordered. The crown took three days to create and was finished on 8 September 2001, the same day as the Coronation of the Consul-General.
Fate of the crown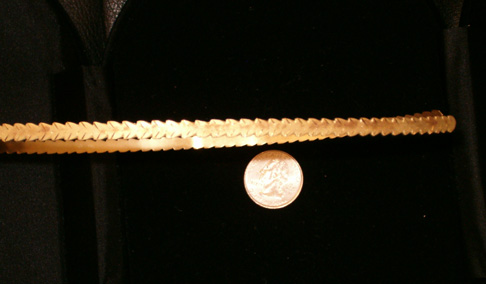 Following the coronation ceremony, the crown remained the centerpiece of the Crown Jewels until early 2005, when it was deemed no longer suitable as a symbol of the monarchy. It was melted down on 18 April 2005, along with two white gold rings, and sold to a gold dealer. The funds from the sale were used to fund Westarctica's first printing of stamps as well as several rubies and other gems that became part of the Crown Jewels.
External links