Mount Noville
Jump to navigation
Jump to search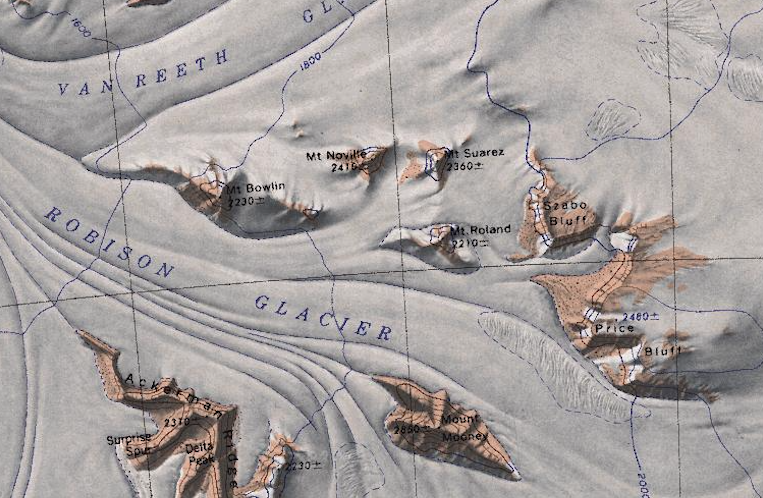 Mount Noville (86°27′S 146°10′W) is a 2,410 meter high mountain located between the Van Reeth and Robison Glaciers and 4 nautical miles (7 km) east of Mount Bowlin, in the Queen Maud Mountains.
Discovery and name
It was discovered by the geological party under Quin Blackburn as part of the Byrd Antarctic Expedition during the years 1933–35. Mount Noville was named by Admiral Byrd for George O. Noville, who was the executive officer of the expedition.
Peerage title
On 15 March 2017, Marco Bellomo was granted the peerage title Baron of Noville in recognition of his support of Westarctica. The name of his title is tied to this mountain.