Principality of Hutt River
Jump to navigation
Jump to search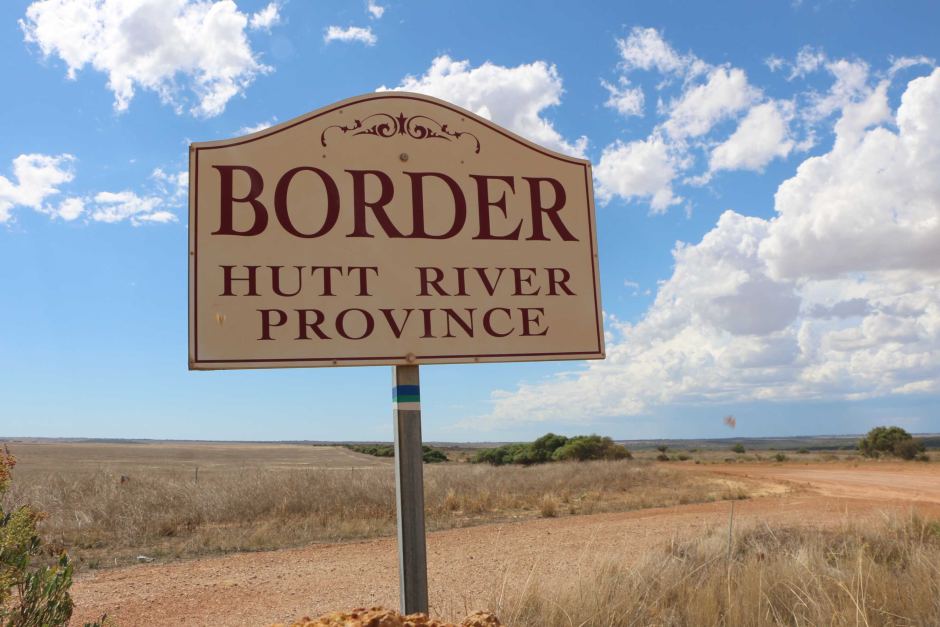 The Principality of Hutt River, often referred to by its former name, the Hutt River Province, was a micronation in Australia. The principality claimed to be an independent sovereign state founded on 21 April 1970. The territory was located 517 km (354 mi) north of Perth, near the town of Northampton in the state of Western Australia. It had an area of 75 square kilometers (29 sq mi), making it larger than several independent countries. It was not recognized as a country by the Australian Government or any other national government, and the High Court of Australia and Supreme Court of Western Australia had rejected submissions arguing that it is not subject to Australian laws.
The Principality was a regional tourist attraction that issued its own currency, stamps and passports (which were not recognized by the Australian Government or any other government). The micronation was founded on 21 April 1970 when Leonard Casley declared his farm to be an independent country, the Hutt River Province. He attempted to secede from Australia over a dispute concerning wheat production quotas. A few years later, Casley began styling himself 'Prince Leonard' and granting family members royal titles, although he did not include the word "principality" in his country's official name until 2006.
In February 2017 at the age of 91 and after ruling for 45 years, Prince Leonard abdicated the throne in favor of his youngest son, Prince Graeme. In January 2020, Prince Graeme announced that Hutt River would be closing its borders and ceasing all internal and external government activity.
On 3 August 2020, Prince Graeme announced that the Principality would rejoin Australia after all its property was sold off to repay the family's tax debts.
History
Impetus for creation
Leonard Casley declared the Principality an independent province in 1970 in response to a dispute with the government of Western Australia over what the Casley family considered draconian wheat production quotas. The Casley farm had around 4,000 hectares (9,900 acres) of wheat ready to harvest when the quotas were issued, which allowed Casley to sell only 1,647 bushels or approximately 40 hectares (99 acres). Initially, the five families who owned farms at Hutt River banded together to fight the quota,[citation needed] and Casley lodged a protest with the Governor of Western Australia, Sir Douglas Kendrew. The Governor did not assist. Casley lodged a Court claim in tort against the Governor for A$52 million in the hope the claim would force a revision of the quota. Casley also claims he made a successful Court claim using the law of unjust enrichment to successfully seize government land surrounding his farm which he hoped would increase his wheat quota.
Succession from Australia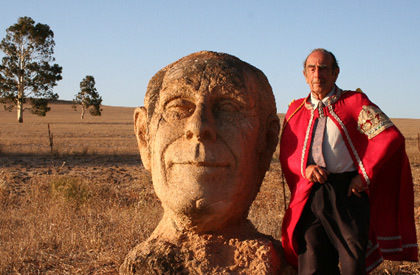 Two weeks later, Casley claims the government introduced a bill into Parliament to "resume" his and the other families' lands under compulsory acquisition laws. At this point, Casley claimed that international law allowed them to secede and declare independence from the Commonwealth of Australia. Casley has said that he nonetheless remains loyal to Queen Elizabeth II. From this time on Casley asserted that the Principality had successfully seceded from Australia. Casley claims that in correspondence with the Governor-General's office, Casley was on one occasion inadvertently addressed as the "Administrator of the Hutt River Province". Casley claims this constitutes legally binding recognition of the Principality.
At about this time, Casley styled himself "His Majesty Prince Leonard I of Hutt". Casley did this because he believed it would enable him to take advantage of the British Treason Act 1495, which provides that the de facto king of a nation cannot be guilty of treason in relation to any act against the lawful king and that anyone who interfered with that monarch's duties could be charged with treason.[3] No government or legal scholar has ever accepted this legal theory of Casley's. Casley says he continued to sell his wheat in open defiance of the quota. Casley believes that under Australian law the federal government had two years to respond to Casley's declaration of sovereignty. Casley says the failure to respond gave the province "de facto autonomy" on 21 April 1972, but that the Western Australian government can still dispute the secession.
Legal struggles and war
On 15 February 1977, despite Casley's claims to sovereignty, Casley was successfully prosecuted for failing to comply with requirements to furnish the Australian Taxation Office (ATO) with required documents.
On 2 December 1977, famously, the Principality declared war on Australia. Casley notified authorities of the cessation of hostilities several days later. It may be more than coincidence that this declaration of war came in just a few months after a court decision where Casley was fined for failing to furnish the ATO with certain documents. The short state of war between the principality and Australia was a scheme where Casley's purpose was to argue that, under the Geneva Treaty Convention of 12 August 1949, a government should show full respect to a nation undefeated from a state of war. Casley then wrote to the Governor-General and asserted that: "Sovereignty is automatic to a country undefeated in a state of war...and if the state of war is not recognized by the other party, once the notice is given then these conventions apply to their relations." Again, there is no support for this theory.
In 1978, Casley appealed to the Supreme Court of Western Australia against a conviction for conducting a shop on his property without a permit. His appeal was dismissed, except to alter the penalty.[15] Casley did not suggest his land was not subject to Australian law in this appeal.
In 1970 and 1984, Casley unsuccessfully defended civil legal actions brought against him by private parties - in the former case, an injunction was granted against him in relation to a land deal, and in the latter case, he was ordered to pay debts owed to a publishing company he had contracted to print copies of a book called The Man, which was about himself and his achievements. Casley did not suggest in these cases that he was not subject to the jurisdiction of the courts of Australia.[16][17]
1980s and onward
In the early 1980s, the Principality declared itself to be a kingdom, but soon reverted to its original status of a principality. The Principality released a number of stamps and coins. In about 2006, Casley was again successfully prosecuted by the ATO. He sought special leave to appeal to the High Court of Australia, but his application was dismissed with the comment that his arguments were "fatuous, frivolous and vexatious."
In September 2006, Prince Leonard decided to change the Province's name to "Principality of Hutt River." In January 2017, Prince Leonard announced that, after ruling for 45 years, he would be stepping down as prince, to be succeeded by his youngest son, Prince Graeme. With a number of potential sons and daughters, the successor was nominated by the Prince and approved by a crown committee. Some commentary at the time had expected his older son, Prince Lan, to be the successor. In June 2017, Prince Leonard was ordered by the Supreme Court of Western Australia to pay $2.7 million unpaid tax, and Prince Wayne was ordered to pay $242,000 unpaid tax.
Death of Prince Leonard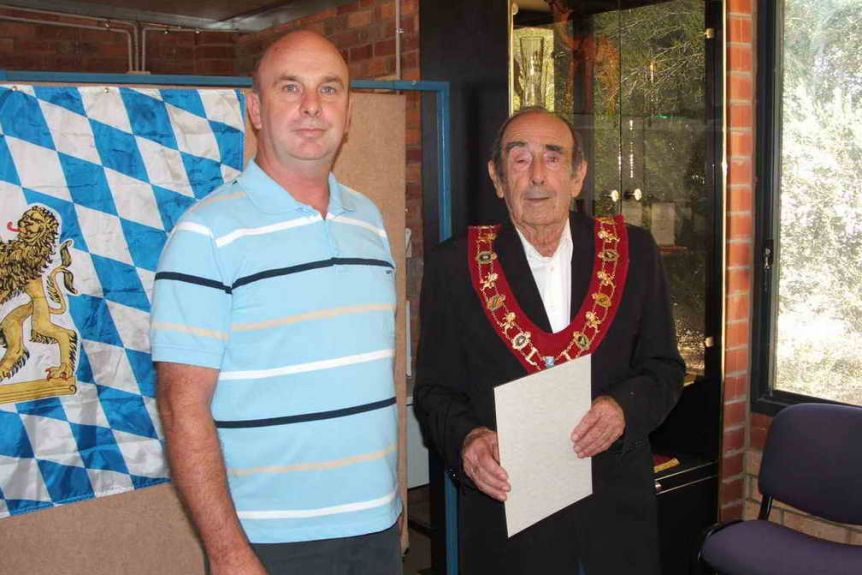 On 12 February 2019, Prince Leonard passed away peacefully in his sleep at St. John of God Hospital in Geraldton, Australia. His Royal Highness had been battling emphysema for 20 years and succumbed to a severe chest infection. In a public statement following his father's passing, Prince Graeme said: "He was a man of small stature but a man of big shoes ... He's a man that lived three lifetimes, and he did very well to get to 93."
The Principality's Acting Minister for Electronic Communications, Lord Steven Baikie, said the border to Hutt River would be closed for three weeks and no visitors would be permitted.
Westarctica's response
Immediately upon confirming the Prince's death through multiple news sources, Grand Duke Travis declared Westarctica's first-ever official Day of Mourning.
Relations with foreign nations
From 1984 to 2010, Australian diplomatic missions in 28 countries exchanged 120 diplomatic cables with Australia concerning activities relating to the Principality. In 2008, the Council of the European Union issued a memorandum identifying Hutt River passports among known "fantasy passports ... issued by private organisations and individuals" to which a visa should not be affixed.
Hong Kong does not recognize the Principality, but its corporate registry did at one point recognize the Principality as a place where a company could be incorporated. The Hong Kong Registry, however, were looking at reviewing their list of accredited places for company incorporation after the issue was raised in an adverse manner by Australian media.
In 2008, a 48-year-old French man who claimed to be an ambassador representing the Principality to the United Arab Emirates, his 36-year-old female compatriot and a 28-year-old Pakistani man, were charged by the UAE over issuing travel documents and selling land in the Principality to UAE residents under false pretenses. Casley stated the man had no diplomatic standing in the Principality and had only made a single visit to the province.
In April 2016, the Principality received a letter from Queen Elizabeth II which communicated the Queen's good wishes on the anniversary of the founding of the Principality 46 years ago, on 21 April 1970. The letter from Buckingham Palace is signed by Sonia Bonici, Senior Correspondence Officer. It reads in part: "I am to convey Her Majesty's good wishes to you and to all concerned for a most enjoyable and successful celebration on 23rd and 24th of April to mark the forty-sixth anniversary of the Principality of Hutt River." The Queen was replying to a letter from Prince Leonard congratulating her on her 90th birthday.
Border Closure
In January 2020, Prince Graeme announced that Hutt River would be closing its borders and ceasing all activity as a micronation. The prince insists that he is not abdicating, but merely entering a period of inactivity during which no governmental actions will be taken. As of 31 January 2020, the Principality of Hutt River is closed to the public and no further tourists will be permitted to visit the country's territory.
Reunification with Australia
On 3 August 2020, Prince Graeme announced that the government of the principality would be dissolved and the country would reunite with Australia. He indicated a desire to sell the farm property in order to repay tax debts owed to the Australian government.
External links