Template:Westarctica.wiki:Today's featured article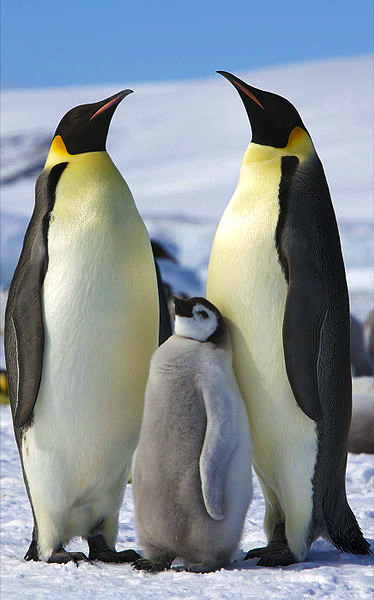 The emperor penguin is the tallest and heaviest of all living penguin species and is endemic to Antarctica. Like all penguins it is flightless, with a streamlined body, and wings stiffened and flattened into flippers for a marine habitat. Its diet consists primarily of fish, but can also include crustaceans, such as krill, and cephalopods, such as squid.
The only penguin species that breeds during the Antarctic winter, emperor penguins trek 50–120 km (31–75 mi) over the ice to breeding colonies which may include thousands of individuals. The female lays a single egg, which is incubated by the male while the female returns to the sea to feed; parents subsequently take turns foraging at sea and caring for their chick in the colony. The lifespan is typically 20 years in the wild, although observations suggest that some individuals may live to 50 years of age.