Crown of Sarnoff
Jump to navigation
Jump to search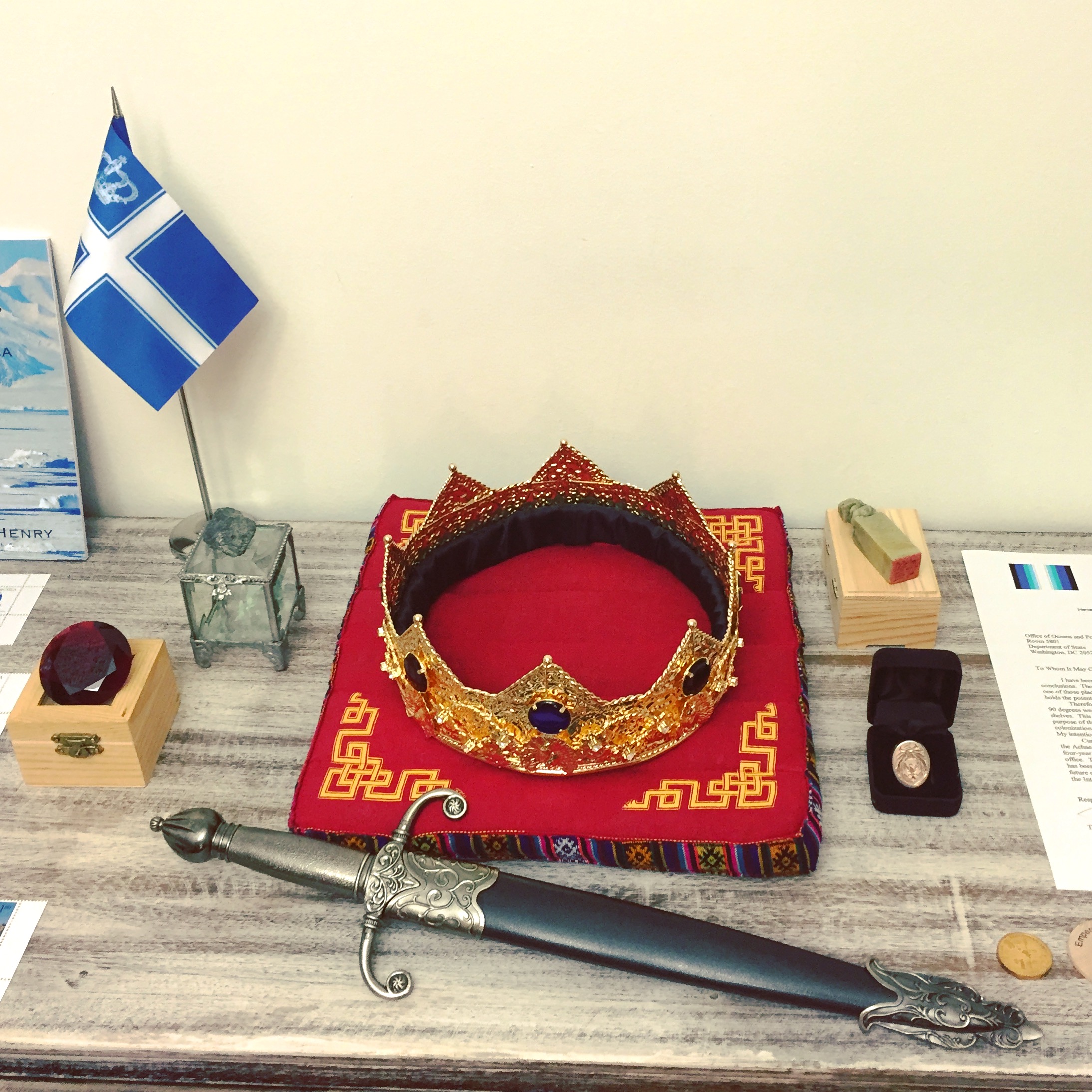 The Crown of Sarnoff is a brass crown that was given to Prince-Consort Dinny on 1 February 2015 when he was created Marquis of Sarnoff.
Origin
The Crown of Sarnoff was purchased by Grand Duke Travis in Hollywood, California as a birthday present for Prince Dinny. It was presented to the Prince at the same time as his titles, including the title Marquis of Sarnoff, which is derived from the Sarnoff Mountains on the western coast of Westarctica.
The crown was the personal property of Prince Dinny until he married Grand Duke Travis, at which time, the crown became a part of the Crown Jewels of Westarctica. It is rarely worn, except for the grandest occasions of state and it may be worn by any member of the Royal Family.
Materials
Unlike the Consular Crown, the Crown of Sarnoff is not made of real gold, merely polished brass. The stones in the crown are colored glass and not actual gemstones. There is a padded band on the inside of the crown that allows it to be worn comfortably for extended periods of time without irritation. The brass is malleable enough that the crown can be gently squeezed to more perfectly fit the wearer's head.