Prince Dinny
Jump to navigation
Jump to search
His Serene Highness
Prince Dinny, Marquis of Sarnoff
Count of Sinha
Knight of the Orca
Knight Grand Cross of the Snowflake
Companion of Westarctica
Knight of the Desert Heart

Consort of Westarctica

In Office
1 February 2015 - 7 November 2022
Preceded by
Grand Duchess Lisa
Successor
Post vacant

Captain of the Royal Guards

In Office
29 October 2017 - 29 October 2022
Preceded by
Position established
Successor
Viscount Atwood

Minister of Technology

In Office
5 December 2014 - 27 February 2020
Preceded by
Office established
Successor
Office vacant
Spouse
Grand Duke Travis (m. 28 Dec 2016 div. 7 Nov 2022)
Father
Nageswara Pulipati
Mother
Sivama Pulipati
Born
1980

His Serene Highness, Prince Dinny, Marquis of Sarnoff is the former royal consort of Grand Duke Travis.
From January 2015 - 27 February 2020, he served as Westarctica's Minister of Technology. On 29 October 2017, hours before the invasion of Calsahara, he was promoted to the position Captain of the Guard of the Royal Guards, a post he held for five years.
Minister of Technology
Prince Dinny was appointed to the post of Minister of Technology in the Royal Council in January 2015. This coincided with a drastic re-design and updating of Westarctica.info to make it more modern and aesthetically pleasing. His first tasks were quality assurance of the site and guidance on design elements. The Prince was also responsible for setting up the private server and network where Encyclopedia Westarctica is hosted. His Royal Highness was dismissed from the position by the Grand Duke in February 2020.
Title
After he had served as Minister of Technology for two months, Dinny was given the title Marquis of Sarnoff as a birthday present on 1 February 2015. As the consort of Grand Duke Travis, he was also made a royal prince and bore the title "Prince Dinny, Marquis of Sarnoff." During his investiture as prince, he was presented with the Crown of Sarnoff which later became a part of the Crown Jewels of Westarctica. As a royal prince, he was accorded the style His Highness.
On 28 December 2016, Prince Dinny was married to Grand Duke Travis and his princely title was elevated to Prince-Consort of Westarctica. He was made a member of the Royal Family and given the style His Royal Highness.
His subordinate title, Marquis of Sarnoff, is derived from the Sarnoff Mountains on the western coast of Westarctica.
After the couple's divorce was finalized in November 2022, the prince's title was converted to that of a noble prince.
Honors and awards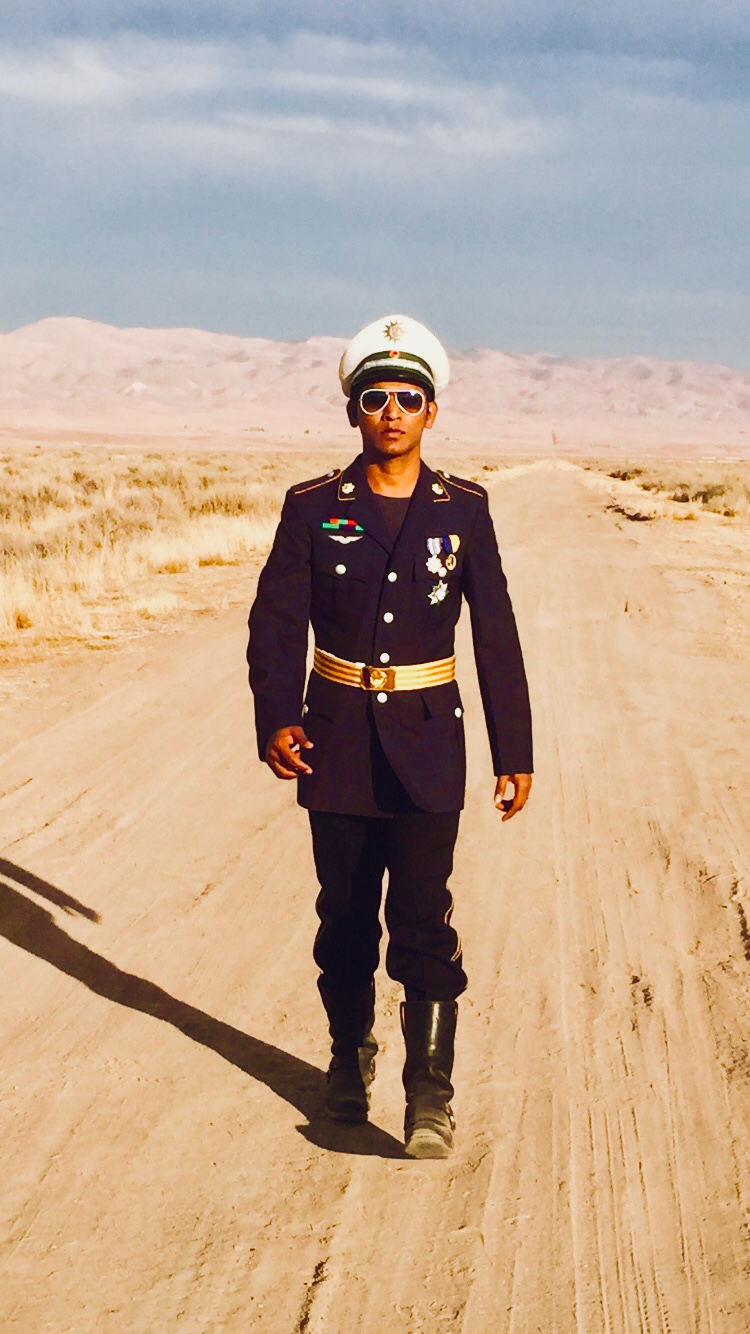 Honored Servant of Westarctica
On May 1st, 2018 Prince-Consort Dinny was awarded the newly established Honored Servant of Westarctica, (then known as the Honored Service ribbon). The award citation read:
"...for long and tireless service to Westarctica as the Minister of Technology. In addition to his Royal Council duties, His Highness has admirably executed his role as Prince-Consort to the Grand Duke. During this time, he has represented Westarctica at a number of diplomatic functions and inter-micronational summits. His Highness is a shining example for not only Westarctica, but people of every nation. This Honor is bestowed with the utmost respect and deepest gratitude of Westarctica's leadership on this, the 1st day of May in the year Two-Thousand and Eighteen."
Westarctica Civilian Corps awards
Westarctica Civilian Corps Awards and Decorations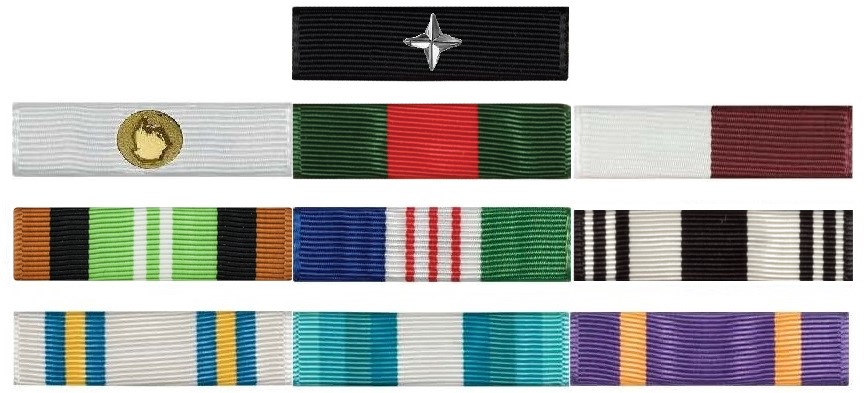 Shown, from left to right, are:
Top row: Order of the Orca ribbon (with silver Polar Star device)
Second row: Order of the Snowflake ribbon (with gold Knight Grand Cross device), Order of the Desert Heart ribbon, Honored Servant ribbon
Third row: Civilian Corps Achievement ribbon, Calsahara Expeditionary ribbon, Government Service ribbon
Bottom row: Global Campaign Service ribbon, Civilian Corps Service ribbon, Nobles ribbon