Denfeld Mountains
Jump to navigation
Jump to search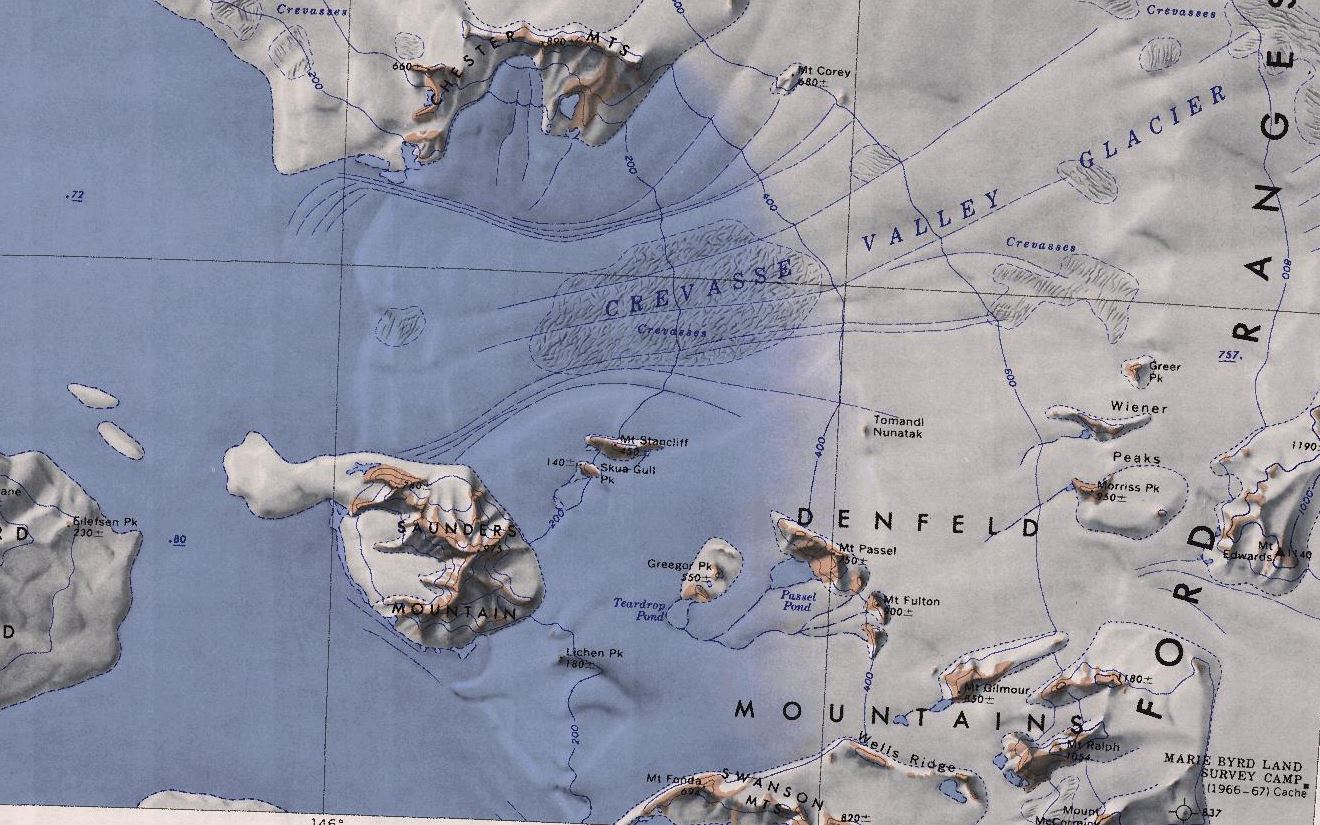 The Denfeld Mountains (76°55′S 144°45′W) are a group of scattered mountains between Crevasse Valley Glacier and Arthur Glacier in the Ford Ranges of Westarctica.
Discovery and name
The mountains were explored by the Byrd Antarctic Expeditions (1928–30 and 1933–35) and by the United States Antarctic Service (1939–41) all led by Rear Admiral Richard E. Byrd. They were named for Admiral Louis E. Denfeld, Chief of Naval Operations and a member of the Joint Chiefs of Staff (1947–49), who helped in the planning and organization of Operation Highjump (1946–47) for which Byrd was leader.
Noble title
On 21 March 2022, Westarctica's Consul-General to Australia, Sean Austin, was granted the peerage title Duke of Denfeld in recognition of his support of Westarctica.