May Peak
Jump to navigation
Jump to search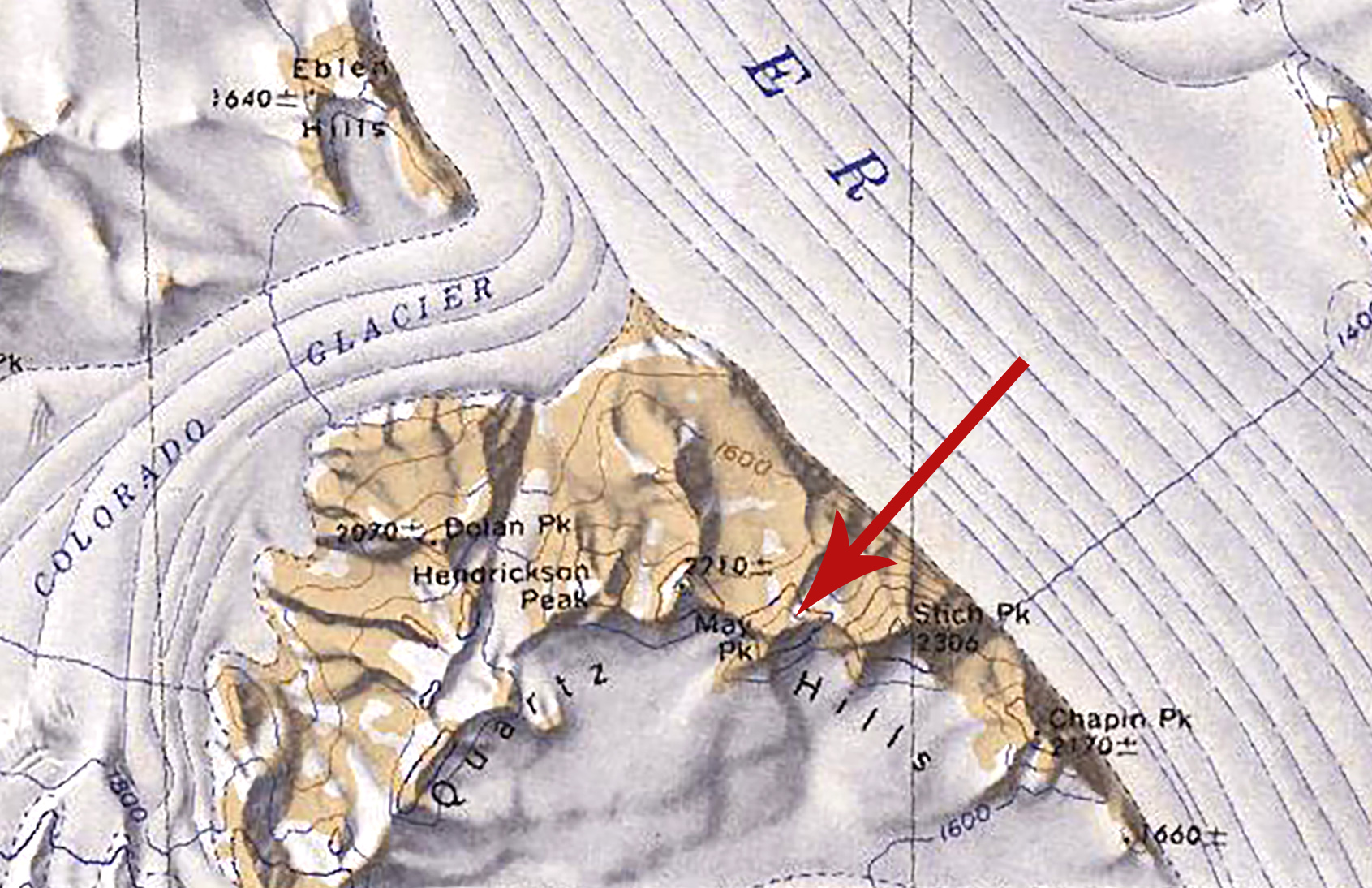 May Peak (85°57′S 132°23′W) is a pyramidal peak rising to over 2,200 meters (7,200 ft) at the west side of Reedy Glacier, standing 1 nautical mile (2 km) west of Stich Peak in the Quartz Hills of Westarctica.
Discovery and name
The peark was mapped by the United States Geological Survey from surveys and U.S. Navy air photos collected during the years 1960–64. May Peak was named by the Advisory Committee on Antarctic Names in honor of Lieutenant Commander Robert L. May, a U.S. Navy helicopter pilot who served at McMurdo Station during the 1962–63 research season.
Peerage title
On 15 November 2020, Aaron Vincent Nußer was granted the peerage title Count of May.