Mount Langway
Jump to navigation
Jump to search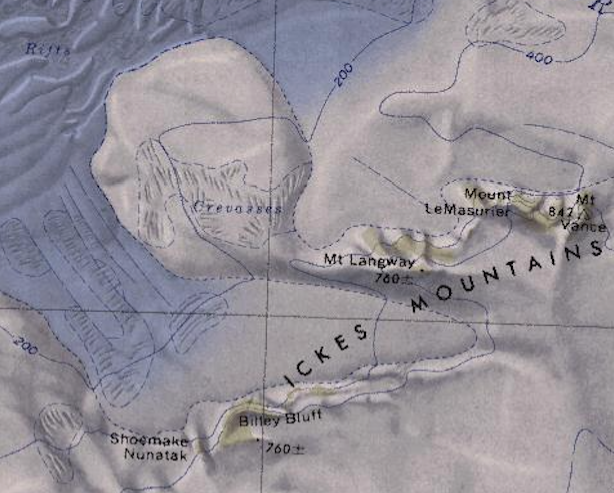 Mount Langway (75°29′S 139°47′W) is a coastal mountain, 760 meters (2,500 ft) high, located 2.5 nautical miles (5 km) southwest of Mount LeMasurier in the Ickes Mountains of Westarctica.
Discovery and name
The mountain was first photographed from aircraft by the United States Antarctic Service during the years 1939–41. It was named by the Advisory Committee on Antarctic Names in honor of Chester C. Langway, a United States Antarctic Research Program glaciologist at Byrd Station, during the 1968–69 research season.
Peerage title
On 2 November 2019, on the 18th anniversary of Westarctica's sovereignty, Daniel Lotric was granted the peerage title Viscount of Langway. Daniel had previously met Grand Duke Travis in person when he attended the 2018 Chiefs of Mission Meeting in Berlin, Germany.