Mount LeMasurier
Jump to navigation
Jump to search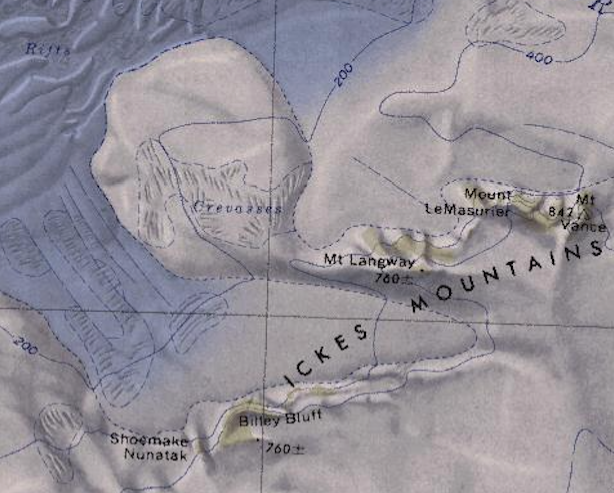 Mount LeMasurier (75°27′S 139°39′W) is an ice-free coastal mountain which rises to more than 800 meters (2,600 ft) between Mount Vance and Mount Langway, in the central part of the Ickes Mountains of Westarctica.
Discovery and name
The mountain was discovered and photographed from aircraft of the United States Antarctic Service during the 1939–41 seasons. Mount LeMasurier was named by the Advisory Committee on Antarctic Names for Wesley E. LeMasurier, a geologist with the Marie Byrd Land Survey II during the 1967–68 season. The naming of the mountain was in recognition of Dr. LeMasurier's contributions to exploration and scientific research in Antarctica.
Life Peerage
On 21 August 2018, Jennifer Schaller was granted a Life Peerage as Viscountess of LeMasurier in recognition of her support of Westarctica.