Wesley E. LeMasurier
Jump to navigation
Jump to search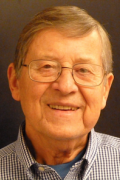 Wesley E. LeMasurier is an igneous petrologist/volcanologist who specializes in the study of Cenozoic volcanoes in the Marie Byrd Land region of Antarctica. He was responsible for geological research around many of Westarctica's volcanic mountains. Mount LeMasurier was named in his honor.
Education
In 1952, LeMasurier attended Union College Schenectady, New York and received his B.S. degree in 1956. During his undergraduate studies, he was an Exchange Scholar at St. Andrews University in Fifeshire, Scotland from 1954-55. After receiving his B.S, LeMasurier attended the University of Colorado and completed his Master of Science degree in 1962. Dr. LeMasurier received his PhD in volcanology and igneous petrology in 1965 from Stanford University.
Work in Antarctica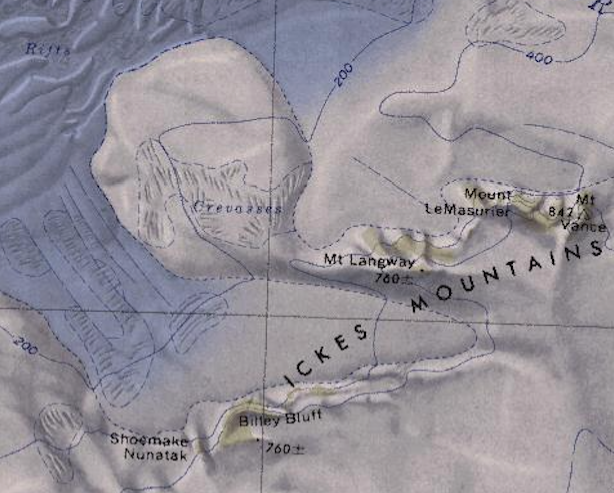 Dr. LeMasurier's work includes studying the origin and evolution of Cenozoic volcanic rocks, the nature of the tectonic environment of volcanism, and the volcanic record of glacial history.
In 1968, as part of the Marie Byrd Land Survey II field survey team, Wesley LeMasurier conducted an in-depth geologic survey of Mount Takahe. During that survey, numerous samples of igneous rocks were collected, with most of them being pieces of basalt. LeMasurier noted that the Jaron Cliffs were inaccessible to the survey team, but were most likely composed of tuff breccia.
From 1976 - 1978, while teaching at the University of Colorado, Boulder, LeMasurier was awarded a grant by the National Science Foundation and Office of Polar Programs to study the volcanic history of Marie Byrd Land.
In 1990, after conducting a survey of Mount Berlin, he declared the volcano to be "potentially active." Later, in 1994, during field work around Mount Siple, Dr. LeMasurier knocked off a piece of rock from the mountain and sent it to Ruth Siple, the widow of Paul A. Siple, for whom the mountain was named.
Legacy
In 1971, Mount LeMasurier in Westarctica was named in honor of his contributions to Antarctic science. The same year, he was awarded the Antarctic Service Medal by the United States. He is currently retired and serves as Professor Emeritus of Geology at the University of Colorado at Denver.
Awards
Selected Publications
Volcanoes of the Antarctic Plate and Southern Oceans - Antarctic Research Series, vol. 48
Dual origins for pantellerites, and other puzzles, at Mount Takahe volcano, Marie Byrd Land, West Antarctica
Shield volcanoes of Marie Byrd Land, West Antarctic rift: Oceanic island similarities, continental signature, and tectonic controls - Bulletin of Volcanology, 75: 726
What supports the Marie Byrd Land Dome? An evaluation of potential uplift mechanisms in a continental rift system
External links