Shepard Island
Jump to navigation
Jump to search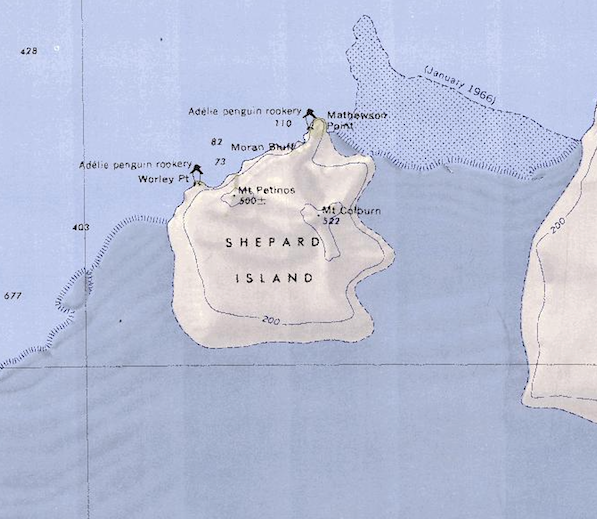 Shepard Island or John Shepard Island is an island about 11 miles long, lying 6 miles west of Grant Island off the coast of Westarctica. Shepard Island is ice-capped except at its northern, seaward side, and is almost wholly embedded in the Getz Ice Shelf.
Discovery and name
Shepard Island was discovered by the United States Antarctic Service (USAS) Expedition (1939–1941) and named for John Shepard, Jr., a contributor to the expedition.
Peerage title
On 25 August 2020, James Hayashi was granted the peerage title Count of Shepard in recognition of his support of Westarctica.