Viscount of Bursey
Jump to navigation
Jump to search
His Lordship
The Viscount of Bursey
Companion of Westarctica

Viscount of Bursey

Title held
12 February 2019 - Present

Justice of the Grand Ducal Court

In Office
18 October 2019 - Present
His Honor Christian Klempsmann, the Viscount of Bursey is a member of Westarctica's Grand Ducal Court, and is also a member of the Peerage of Westarctica.
Biography
His Lordship was born in Bielefeld, Germany, and completed his compulsory military service at a rocket artillery battalion in northern Germany after graduating from high school.
Since 1993, he has worked as an administrator for the city of Bielefeld. In this capacity, he has been responsible for various tasks ranging from housing administration to the arrangement of road construction sites and application support for special municipal software. The ranks in German public service are comparable to military ranks, and during his time working for Bielefeld, he rose from a rank comparable to a Private First Class to a rank comparable to a Mayor. The Viscount is has also served as a lay judge at the local district court for many years. Prior to that, he was a lay judge at the county court.
The Viscount of Bursey has been fascinated by space and the universe for many years, having collected old books about astronomy from a young age. His passion for astronomy led him to work as a volunteer for the European Southern Observatory, whose headquarters are in Garching near Munich. In this role, his tasks include translating program announcements and other publications of the ESO Supernova Planetarium & Visitors Center.
When ESO offers an open day, the Viscount travels to Garching to guide visitors through the buildings of the ESO headquarters and tell them the story of the world's most productive ground-based observatory.
Career with Westarctica
On 12 February 2019, he was granted the title Viscount of Bursey in recognition of his support of Westarctica. This occurred at a time when many Germans were seeking citizenship in Westarctica, and his arrival was part of a larger influx of German and Austrian nationals. His peerage title is derived from Mount Bursey in the Flood Range. During this time, he also joined the Westarctica Civilian Corps.
On 18 October 2019, on the advice of Prime Minister Farmer, the Viscount was appointed as a Justice in the Grand Ducal Court by Royal Decree from Grand Duke Travis. He was the second Justice appointed upon the Court's creation.
Personal arms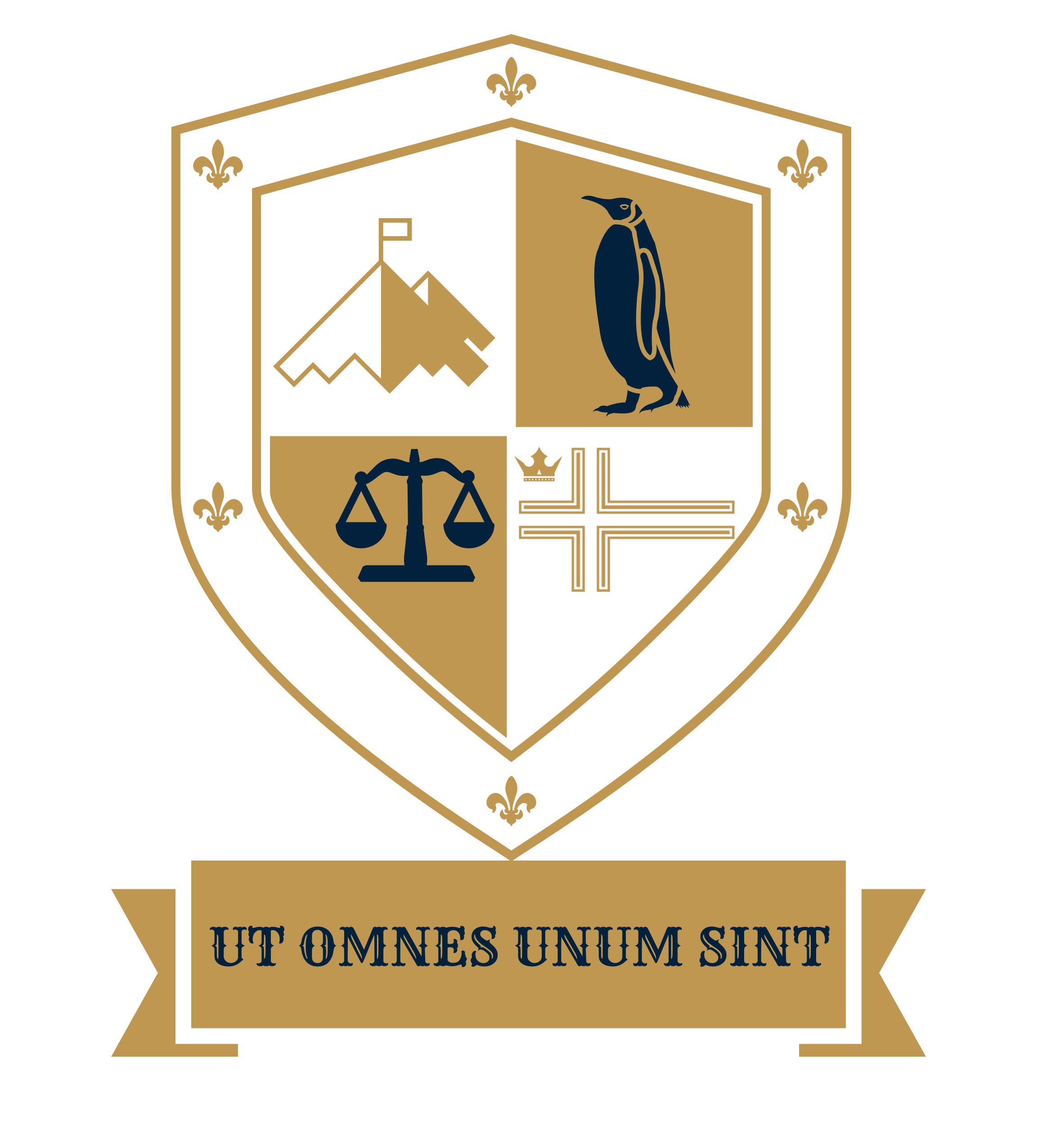 The Viscount of Bursey's personal arms bear the motto UT OMNES UNUM SINT ("That they all may be one"), and contain the following symbology:
Mountain = Mount Bursey
Penguin = National animal of Westarctica
Scale = Justice
Flag = Westarctica
Honors and awards
External links