Boyd Ridge
Jump to navigation
Jump to search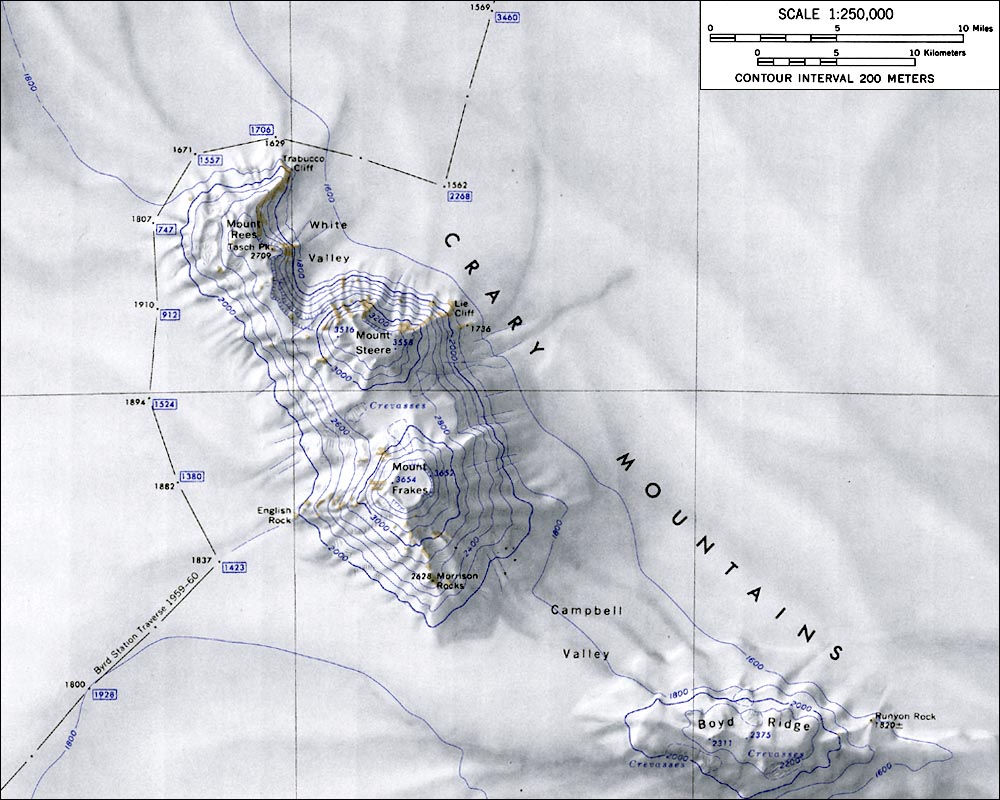 Boyd Ridge ( 76°57′S 116°57′W) is an ice-covered ridge, 22 nautical miles (41 km) long, which extends in an east-west direction and forms the south end of the Crary Mountains in Westarctica. It is separated from the main peaks of the group by Campbell Valley. The northernmost point of the ridge is an area of exposed rock called Runyon Rock.
Discovery and name
It was mapped by the United States Geological Survey from ground surveys and from U.S. Navy air photos, 1959–66, and named by the Advisory Committee on Antarctic Names for John C. Boyd, a United States Antarctic Research Program biologist at McMurdo Station during the 1965–66 and 1966–67 seasons.
Peerage title
The Viscount of Boyd, a member of the Peerage of Westarctica takes his title from this ridge. However, the name of the noble was not recorded when the title was bestowed in 2005, and no one has yet stepped forward to claim the title. It is one of only two titles (along with the Baron of Ellis) whose holders' names are not known.