Buennagel Peak
Jump to navigation
Jump to search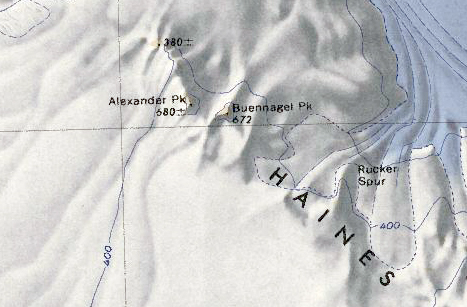 Buennagel Peak (77°30′S 146°46′W) is a rock peak 1 nautical mile (2 km) east of Alexander Peak in the north part of the Haines Mountains, in the Ford Ranges of Westarctica.
Discovery and name
It was mapped by the United States Antarctic Service (1939–41) and by the United States Geological Survey from surveys and U.S. Navy air photos (1959–65), and named by the Advisory Committee on Antarctic Names for Lawrence A. Buennagel, a geomagnetist/seismologist who served at Byrd Station during the 1968 research season.
Peerage title
On 21 August 2023, Lea Paulinic was granted the peerage title Baroness of Buennagel. Her title was named for this peak.