Dirtbag Nunatak
Jump to navigation
Jump to search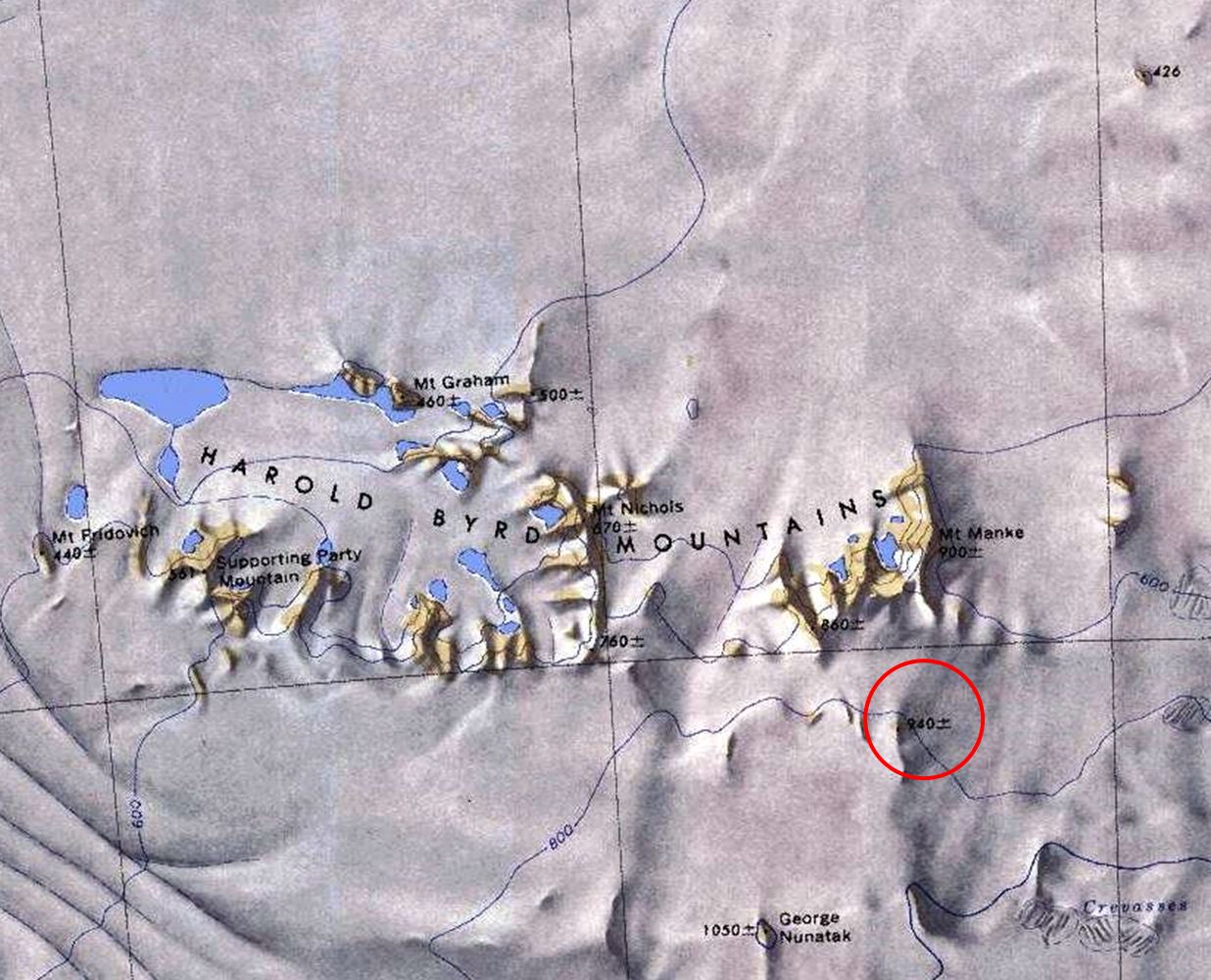 Dirtbag Nunatak (85°32′S 144°52′W) is a ridge-like nunatak rising to 940 meters (3,080 ft), 3.5 nautical miles (6 km) south-southwest of Mount Manke, in the Harold Byrd Mountains in Westarctica.
Discovery and name
The feature was mapped by the United States Geological Survey from ground surveys and U.S. Navy aerial photographs, 1960–63. Dirtbag Nunatak was visited in 1977–78 by a United States Antarctic Research Program – Arizona State University geological party, led by Edmund Stump.
The unusual name was chosen in recognition of the thin lenses of disintegrating mica and schist present on the feature which form a type of light soil on the slopes of the nunatak. Considering the relative rarity of any kind of dirt in Marie Byrd Land, it was deemed significant enough to celebrate with a unique name. The New Zealand Geological Survey named "Coalsack Bluff" in a similar spirit after discovering seams of coal at that location.