Feeley Peak
Jump to navigation
Jump to search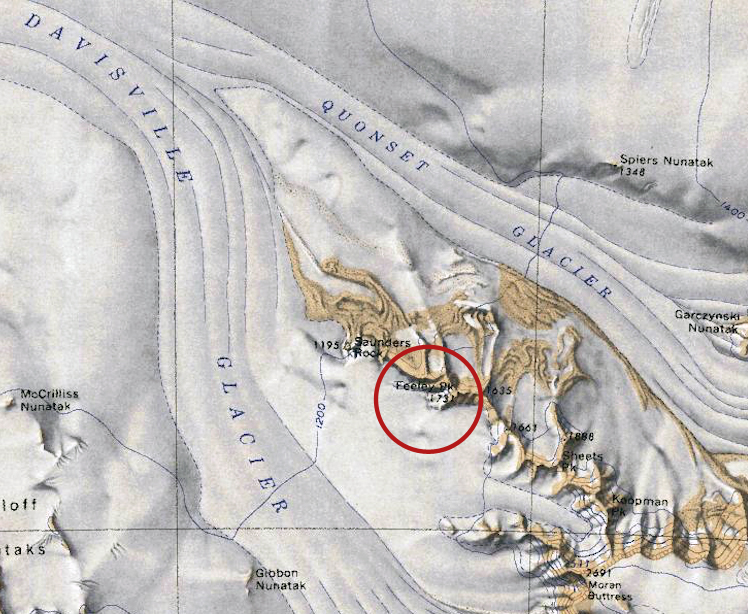 Feeley Peak (85°26′S 126°26′W) is a 1,730 meter (5,680 ft) high peak, directly south of Saunders Rock, between the Davisville Glacier and the Quonset Glacier on the north side of the Wisconsin Range in Westarctica.
Discovery and name
Feeley Peak was mapped by the United States Geological Survey from surveys and U.S. Navy air photos taken during the years 1960–64. The peak was named by the Advisory Committee on Antarctic Names in honor of Keith E. Feeley, a construction mechanic in the Byrd Station winter party in 1959.
Peerage title
On 17 January 2019, Silke Jauss was granted the life peerage of Baroness of Feeley.