GISH
Jump to navigation
Jump to search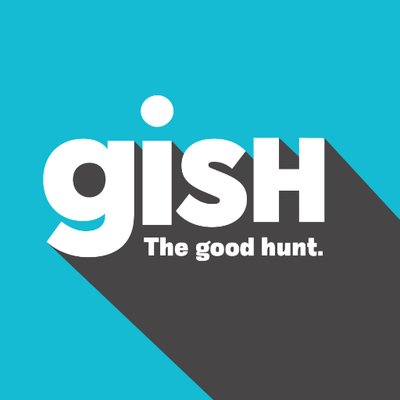 The Greatest International Scavenger Hunt or GISH is an annual week-long web-based international scavenger hunt competition that began in 2011 as The Greatest International Scavenger Hunt the World Has Ever Seen (GISHWHES for short). Persons who participate in the event are commonly known as "GISHers"
Creation and Overview
GISH began in 2011 when actor Misha Collins created the event as a combination publicity stunt for award voting for the television program Supernatural, which he then starred on, and to promote Random Acts, a non-profit organization he had recently founded. The event has been held every year since, with tens of thousands participating.
The formula for the competition is that teams of up to 15 compete by posting pictures or videos of them completing tasks to social media. There are usually over 150 tasks to choose from, with a portion of the tasks aimed at altruism.
2016 GISHWHES
GISHWHES 2016 was held from 30 July - 6 August. One of the tasks for that year was to join a micronation. Westarctica's relatively painless application process initially drew a fair number of new citizens. However, citizenship requests began to pour in after a few new citizens shared the link to the application on several GISHWHES forums and groups, and an announcement that applications would be expedited for GISHers. This strained the application page to the point that alternate means of sending in applications had to be created. Grand Duke Travis worked frantically to process the more than 1,000 requests in a matter of days.
After it was all said and done, Westarctican citizenship had more than doubled, and thousands of dollars had been donated to Westarctica by grateful GISHers. In recognition of this historic week, August 2nd was declared a national holiday.
2018 GISH
On 29 July 2018, Grand Duke Travis began receiving requests from participants of GISH (as the name had been shortened to) who were seeking to obtain a deed of land that had been granted to a rock, tree, or other natural object. This was in the spirit of the Jackson Oak, a 95-year old oak tree in Athens, Georgia that legally owns itself and the land under its branches. As Westarctica has no trees, the Grand Duke decided to name rocks or pebbles after whomever made the request for the land deed. That rock or pebble was then legally granted one square foot of land in Westarctica with 99 years of tax exemption. Shortly after the beginning of the week-long event, the Grand Duke made a public announcement that created a similar deluge of requests for aid in the task.
The location selected for the property handout was Mount Isherwood, partly because it had attractive satellite photos showing its rocky geography, and partly because the name was extremely close to "GISHER." On 31 July 2018, the entire area surrounding the mountain was declared a preserve dedicated to GISH and its participants. A total of 640 one-square-foot plots were ultimately deeded to natural objects, mostly to rocks and pebbles.
Winning 2018 GISH Team
The winner of the 2018 GISH competition was Team Scrumtrulescent, which had received a one-square-foot land deed for Scrumtrulescent Rock on 31 July 2018. The winning team's rock's property is located on the northwest slope of Mount Isherwood at coordinates: 74°58'19.8"S 113°43'04.8"W.
External links