Citizen's Day
Jump to navigation
Jump to search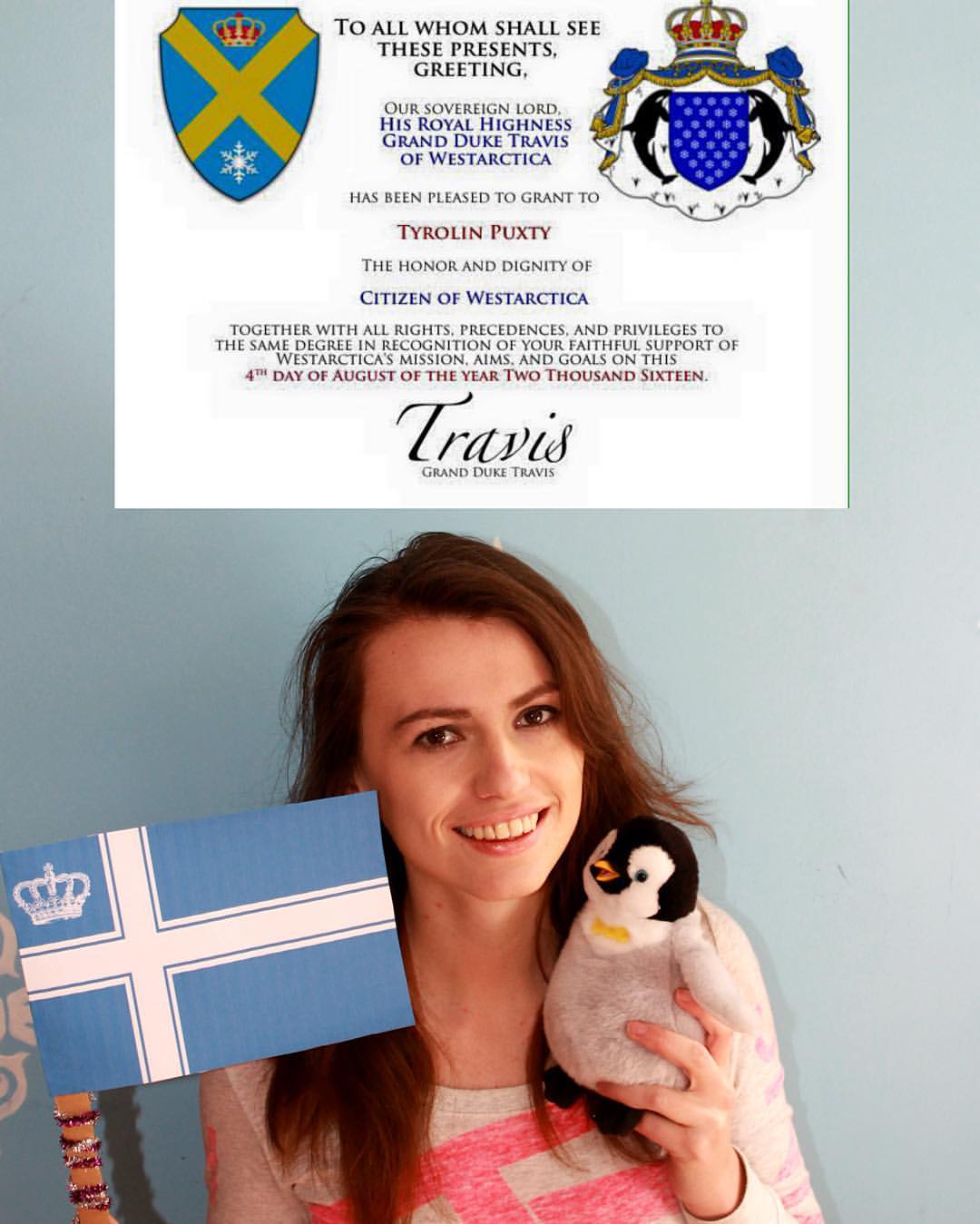 Citizen's Day, August 2nd, is a public holiday in Westarctica that celebrates the citizens of the nation.
Background
In 2016, Westarctica was one of several well-known micronations offering a relatively easy citizenship process: essentially anyone who took the time to fill out the application and pledged to follow the Charter of Westarctica was approved. As a result of this ease of procuring citizenship, Westarctica became an extremely popular stop for participants of the Greatest International Scavenger Hunt the World Has Ever Seen (GISHWHES, pronounced gish-wes), an annual week-long competitive media scavenger hunt held each August. GISHWHES was created by actor Misha Collins in 2011 after a publicity stunt to help the television series Supernatural (on which Collins appears) win a People's Choice Award. The competition holds a world record for being the largest media scavenger hunt ever to take place, and several additional world records.
That year, one of the items participants were required to collect was a citizenship certificate from an unrecognized country. Westarctica, Ruritania, and Flandrensis were three common micronations whose citizenship was highly prized during this event.
During the last week of July through the first week of August, Grand Duke Travis personally processed over 1,000 citizenship applications, creating a personalized citizenship certificate for each new citizen. The extraordinary effort took him between four and eight hours each night. The number of requests was heightened even further after the Grand Duke posted a public notice on Facebook and Instagram announcing expedited citizenship for any GISHers (as the participants of the scavenger hunt are affectionately called).
Creation of holiday
After seeing how many of new citizens went on to become members of the Hereditary Nobility as well as the vast number posting pictures of their citizenship certificates on social media, Grand Duke Travis felt compelled to celebrate and recognize their love of Westarctica by creating a special day to recognize all citizens. As the impetus for the creation of the holiday, the GISHers continue to hold a special place among the citizen rolls of the nation.
August 2nd
The date of August 2nd was selected because it was the first day the floodgates of citizenship were opened to the public as well as being the approximate mid-point of that first week of August.
Donation of Mount Isherwood
On 29 July 2018, Grand Duke Travis began receiving requests from GISHERs who were seeking to obtain a deed of land that had been granted to a rock, tree, or other natural object. This was in the spirit of the Jackson Oak, a 95-year old oak tree in Athens, Georgia that legally owns itself and the land under its branches. In response, His Royal Highness began donating tiny plots of land surrounding Mount Isherwood, located on the coast of Westarctica between the Martin Peninsula and the Bear Peninsula.
External links