Karaali Rocks
Jump to navigation
Jump to search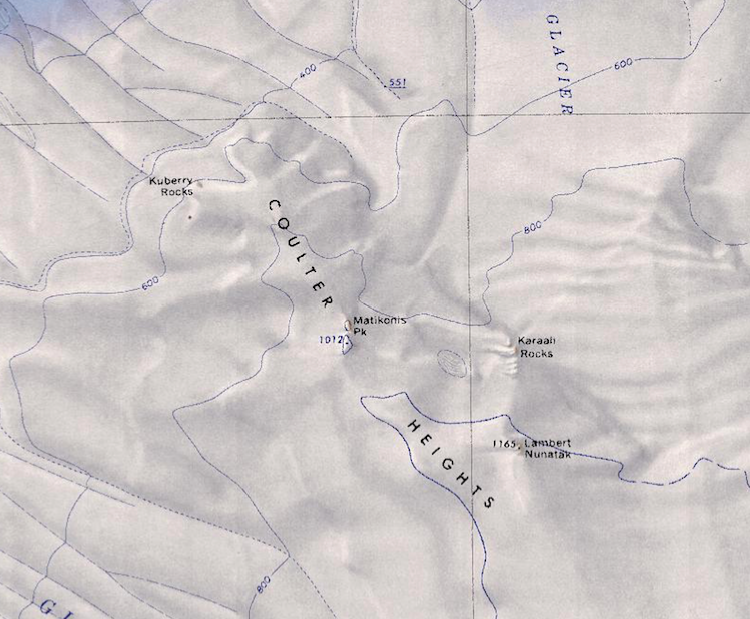 The Karaali Rocks (75°22′S 137°55′W) are a small group of rocks along the east side of the mainly snow-covered Coulter Heights, 5 nautical miles (9 km) east of Matikonis Peak in Westarctica.
Discovery and name
The rocks were mapped by the United States Geological Survey from surveys and U.S. Navy air photos, 1959–65. They were named by the Advisory Committee on Antarctic Names for Atok Karaali, an ionospheric physicist at Plateau Station in 1968.
Life Peerage
On 16 August 2018, Krysia Heathcote (then Krysia Crofft), an Australian citizen of Westarctica, was granted a Life Peerage as Viscountess of Karaali in recognition of her support of the nation.