McKinzie Islands
Jump to navigation
Jump to search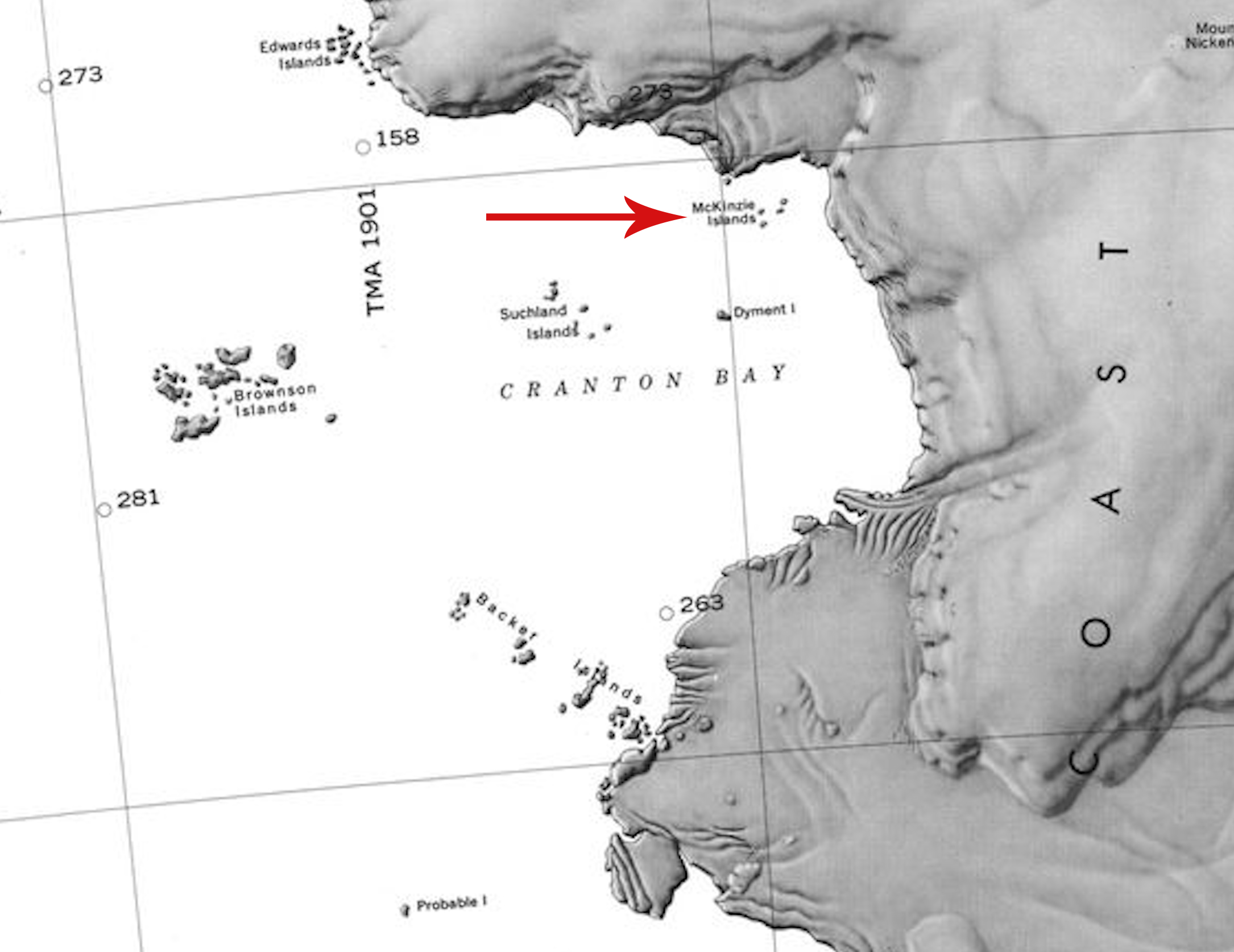 The McKinzie Islands are a group of small islands in the northeastern extremity of Cranton Bay.
Discovery and name
The islands were mapped by the United States Geological Survey from surveys and U.S. Navy air photos taken during the years 1960–66. The McKinzie Islands were named by the Advisory Committee on Antarctic Names for Richard H. McKinzie, U.S. Navy, a hospital corpsman at Byrd Station in 1967.
Geology
According to a survey team that visited the islands in 2017, the geology is characterized by glacial deposits comprising large fields of rounded boulders of varying compositions and sizes. This is similar to the geology of nearby Dyment Island, which was also visited by the same team. There are marked deposits of red granite on the islands.
Peerage title
On 15 July 2020, Joseph Benedetto was granted the peerage title Baron of McKinzie in recognition of his support of Westarctica.