Melville Point
Jump to navigation
Jump to search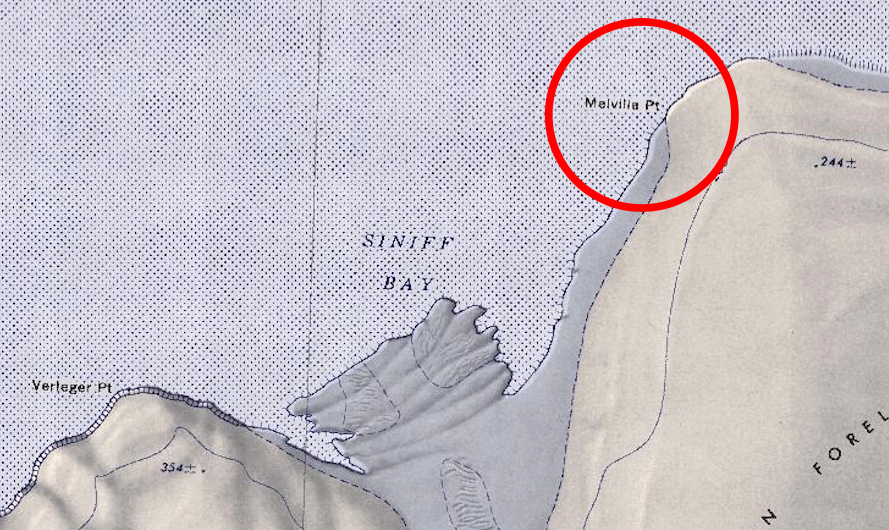 Melville Point (74°35′S 135°31′W) is a point marking the east side of the entrance to Siniff Bay on the coast of Westarctica. It is directly north of the Hanessian Foreland and east of Cape Burks.
Discovery and name
It was mapped by United States Geological Survey from surveys and U.S. Navy air photos taken from 1959–65. The point was named by the Advisory Committee on Antarctic Names for Captain Frederick C. Melville, Master of the City of New York in voyages to the Bay of Whales during the Byrd Antarctic Expedition from 1928–30.
Peerage title
On 3 August 2018, Australian-Westarctican citizen Dany-el Baker was granted a Life Peerage as Viscountess of Melville in recognition of her support for Westarctica. Her Ladyship's title was derived from Melville Point. Her title was later upgraded to a hereditary peerage and she became the Duchess of Hanessian, giving her dominion over the entire Hanessian Foreland.