Mitchell Peak
Jump to navigation
Jump to search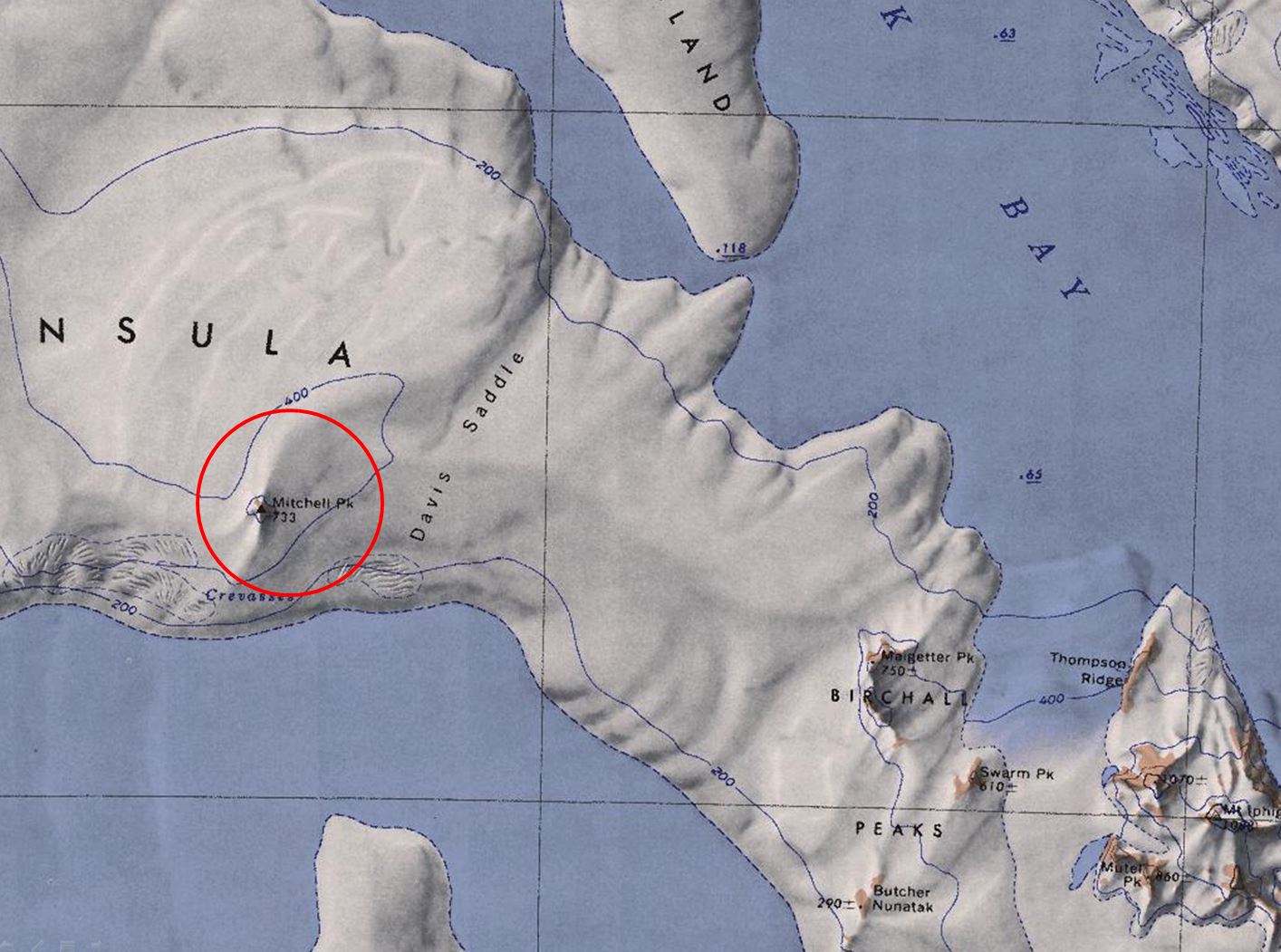 Mitchell Peak (76°25′S 147°22′W) is a solitary peak 13 nautical miles (24 km) west of the Birchall Peaks on the south side of Guest Peninsula in Westarctica.
Discovery and name
It was sighted by Rear Admiral Richard E. Byrd on December 5, 1929, while on an airplane flight over this coast, and was named by Byrd for Hugh C. Mitchell, a mathematician of the U.S. Coast and Geodetic Survey, and a member of the National Geographic Society committee of experts which determined that Byrd reached both the North Pole and the South Pole by airplane in 1926 and 1929, respectively.
Noble title
As part of the 20th Anniversary Honors and Appointments celebrating Westarctica's 20 years of sovereignty, Baron Stogner, who had previous held his title from the defunct Kingdom of Vikesland was granted the peerage title Baron Mitchell.