Montague Square
Jump to navigation
Jump to search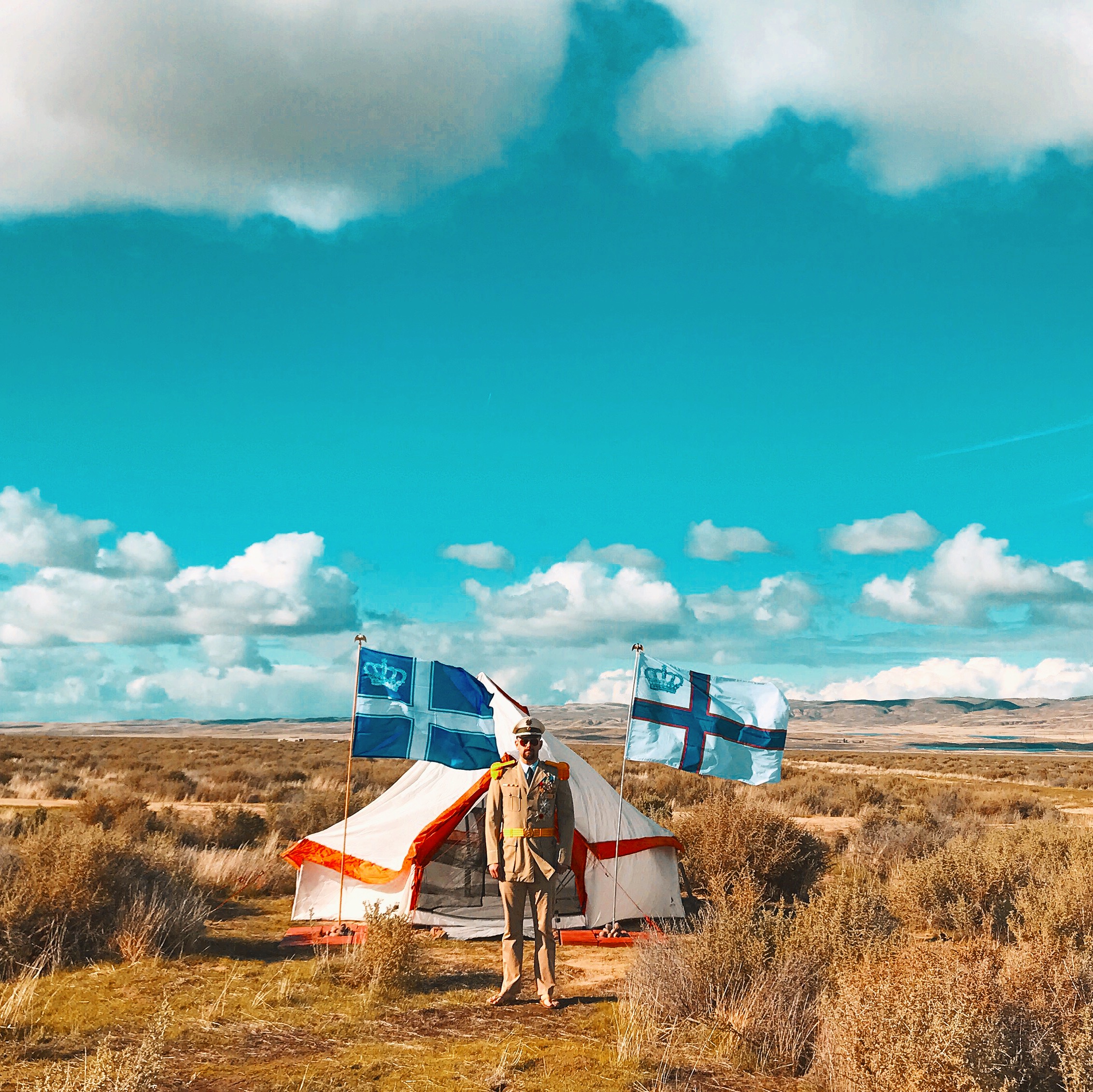 Montague Square is the central square in the city of Otisburg, the capital of the Colony of Calsahara. It is located inside the Principality of Travonia, which is the geographic point where Calsahara was first founded in 2009. The square is where Grand Duke Travis receives visitors and performs award ceremonies.
Name
Montague Square was named for the first King of Calsahara, "King Montague," which was the regnal name of Grand Duke Travis from 2009 - 2014.
Construction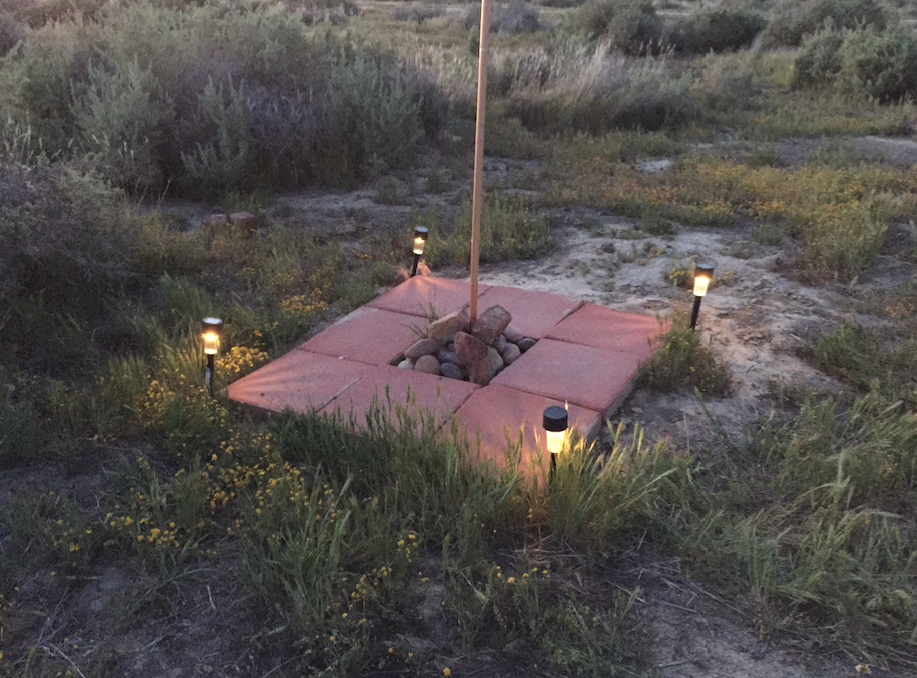 Construction on the square was started by His Majesty's Corps of Engineers in 2011. It originally consisted of eight 1x1 square foot red paving stones with an empty square in the center for a portable flagpole. This construction design was similar to Molossia's Baugh Terrace in Desert Homestead Province, which had been built by Grand Duke Travis in 2008 during his tenure as Governor of Desert Homestead.
In 2018, Montague Square was expanded to accommodate two flagpoles. Eight solar lights were also added to the square to provide light at night. This made Calsahara the first nation to utilize 100% solar power.
On 21 May 2020, it was greatly renovated and expanded with the assistance of then-Captain-General Schroeder.
Buy-a-Brick program
In 2012, the Calsaharan Trade Authority was tasked with helping speed construction of Montague Square by selling personalized 1 square foot paving stones to anyone who felt a special kinship with Calsahara. This program was called "Buy-a-Brick." Personalization was limited to: Three lines of text with twenty characters on each line. Obscene or profane remarks were prohibited.
The Buy-a-Brick program was not successful at all, only selling one brick. It was discontinued shortly after launching.
External link