Norfolk Glacier
Jump to navigation
Jump to search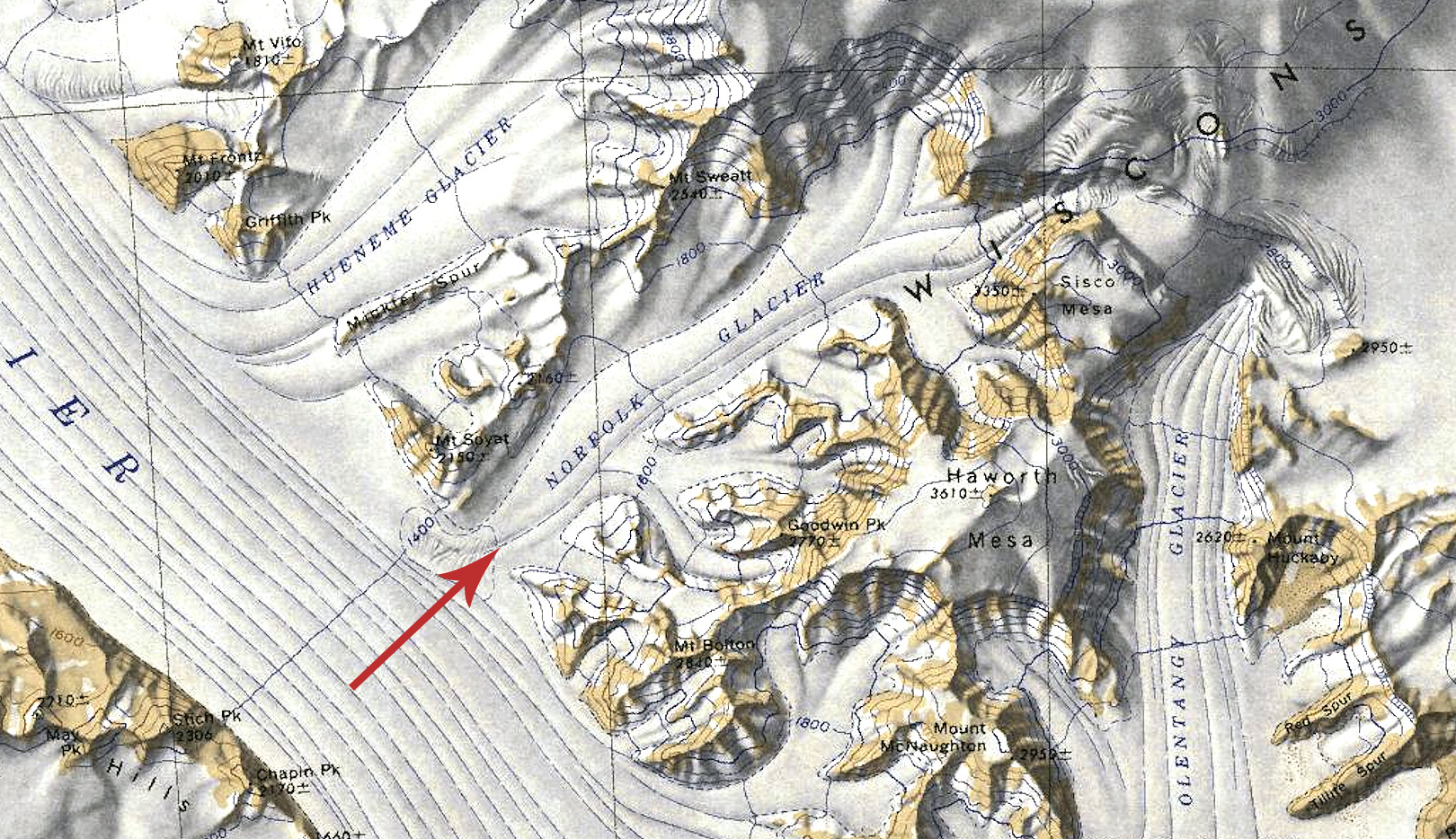 Norfolk Glacier (85°53′S 130°18′W) is a 12 nautical miles (22 km) long glacier that drains westward from the Wisconsin Range to enter Reedy Glacier between Mount Soyat and Mount Bolton.
Discovery and name
The glacier was mapped by the United States Geological Survey using surveys and U.S. Navy air photos collected during the years 1960–64. Norfolk Glacier was named by the Advisory Committee on Antarctic Names after Norfolk, Virginia. The city was the location of Detachment Three of the Meteorological Support Unit of the U.S. Naval Support Force, Antarctica.
Peerage title
On 31 March 2020, Samuel Cummings was granted the peerage title Count of Norfolk in recognition of his support of Westarctica. His title is named for this glacier.