Radford Island
Jump to navigation
Jump to search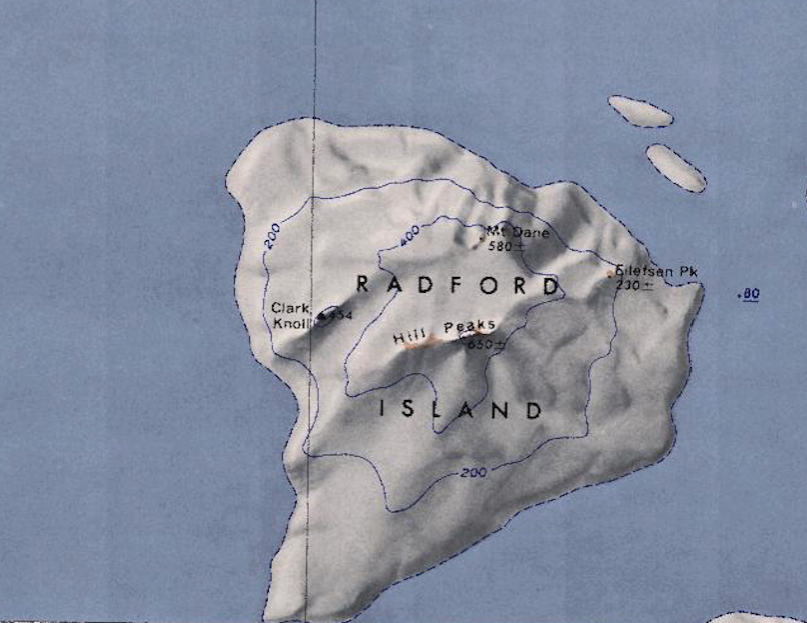 Radford Island (76°54′S 146°36′W) is an ice-covered island surmounted by several peaks, lying 6 nautical miles (11 km) west of Saunders Mountain in the east part of Marshall Archipelago.
Discovery and name
The island was discovered by the Byrd Antarctic Expedition on the Eastern Flight of 5 December 1929. It was further mapped as a part of the mainland by the United States Antarctic Service during the years 1939–1941. The feature was finally determined to be an island by the U.S. Geological Survey using air photos taken by the U.S. Navy throughout the years 1962-1965.
Radford Island was named by Richard E. Byrd in honor of Vice Admiral Arthur W. Radford, U.S. Navy who served as Deputy Chief of Naval Operations (Air) during the 1946-1947 exploration of Antarctica by U.S. Navy Operation Highjump. Radford was later promoted to Admiral and appointed as Chairman of the Joint Chiefs of Staff.
Peerage title
On 4 June 2020, Rachelle Unutmaz was granted the peerage title Duchess of Radford in recognition of her support of Westarctica.