Reddick Nunatak
Jump to navigation
Jump to search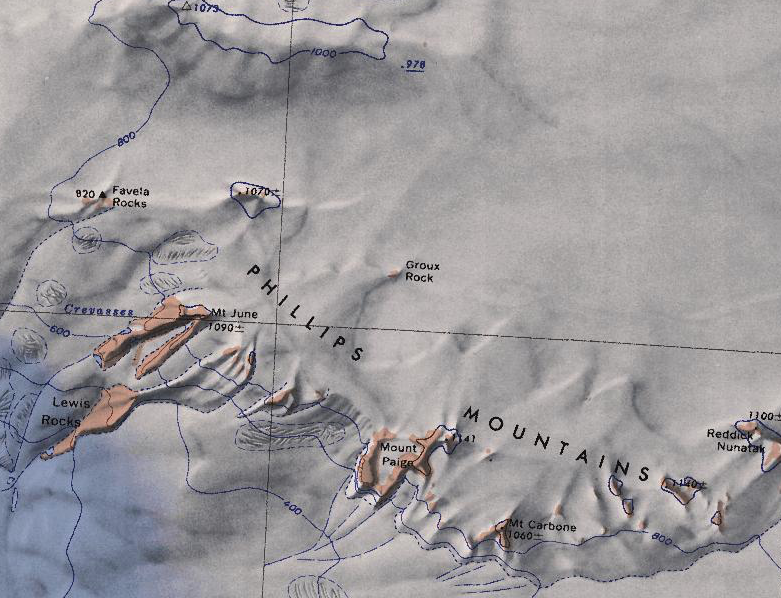 Reddick Nunatak (76°17′S 144°1′W) is a nunatak in the east part of the Phillips Mountains, 8 nautical miles (15 km) east-northeast of Mount Carbone.
Discovery and name
Reddick Nunatak was mapped by the United States Antarctic Service over the years 1939–41 and by the United States Geological Survey from surveys and U.S. Navy air photos taken during the years 1959–65. The nunatak was named by Advisory Committee on Antarctic Names in honor of Warren W. Reddick, Jr., a construction electrician with the U.S. Navy, at Byrd Station in 1967.
Peerage title
On 28 January 2018, Frank Lambert was granted the peerage title Baron of Reddick in honor of his support of Westarctica.