Slater Rocks
Jump to navigation
Jump to search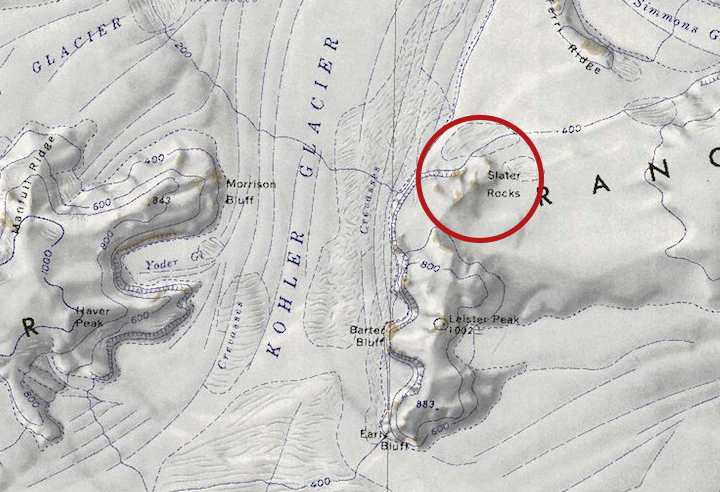 Slater Rocks (75°5'S 113°53'W) is a cluster of rock outcrops or low rock hills 4 nautical miles (7 km) north of Leister Peak in the Kohler Range of Westarctica. The rocks are directly across the Kohler Glacier from Morrison Bluff.
Discovery and name
The rocks were mapped by the United States Geological Survey from ground surveys and U.S. Navy air photos taken during the years 1959-71. Slater Rocks were named by the Advisory Committee on Antarctic Names for EO2 Robert T. Slater, U.S. Navy, who served as an Equipment Operator at the South Pole Station in 1974.
Baron of Slater
On 17 January 2019, Lucas Noll was granted the peerage title Baron of Slater in recognition of his support of Westarctica.