Szabo Bluff
Jump to navigation
Jump to search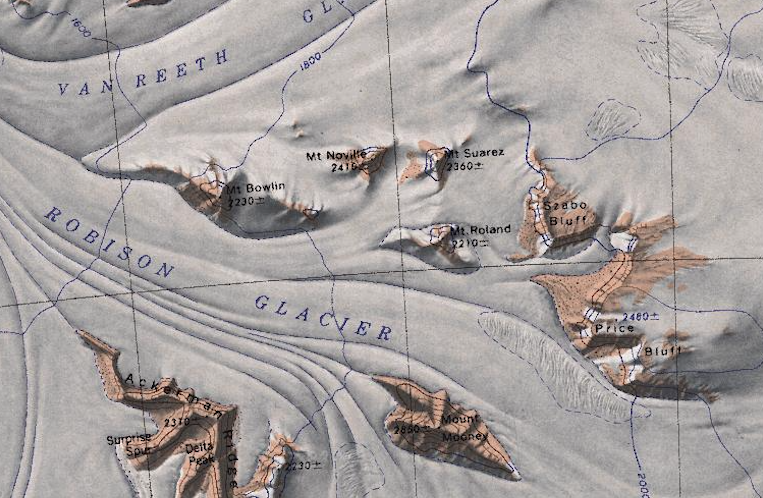 Szabo Bluff also known as Seabo Bluff is a bluff standing just north of Price Bluff on the divide between the Van Reeth and Robison Glaciers, in the Queen Maud Mountains.
It is southeast of Mount Noville.
Discovery and name
The bluff was mapped by the United States Geological Survey from surveys and U.S. Navy air photos collected during the years 1960-64. Szabo Bluff was named by the Advisory Committee on Antarctic Names in honor of Lieutenant Alex J. Szabo, who served as an aircraft pilot of U.S. Navy Squadron VX-6 during Operation Deep Freeze in 1966 and 1967.
The bluff was re-named "Seabo Bluff" by Grand Duke Travis of Westarctica due to the difficulty in pronouncing the actual name of the bluff when he decided to create a peerage title connected to the bluff.
Peerage title
On 24 July 2017, Claire Williams was granted the hereditary peerage title Baroness of Seabo Bluff in recognition of her support for Westarctica.