Backer Islands
Jump to navigation
Jump to search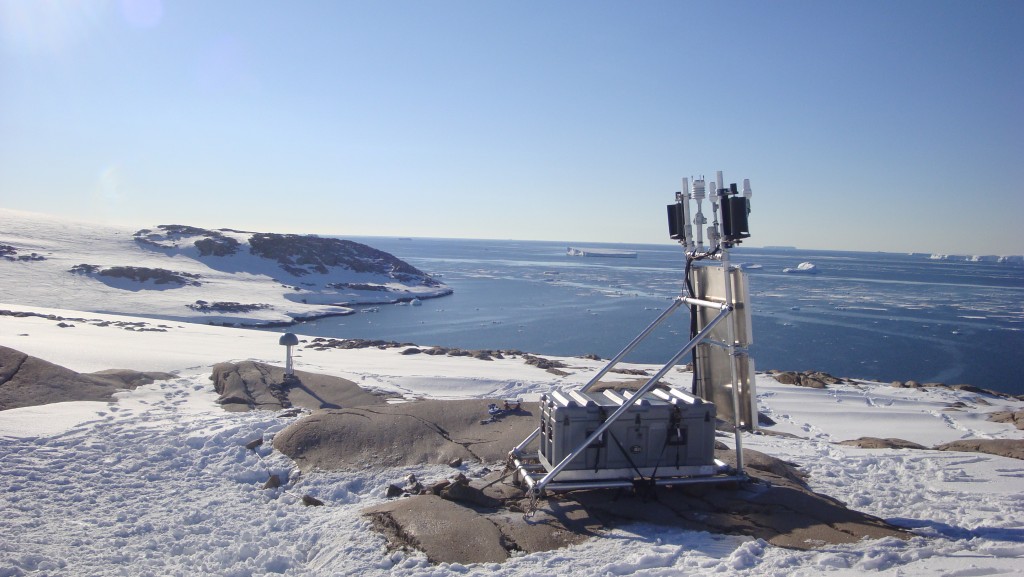 The Backer Islands are a chain of small islands at the south side of Cranton Bay. The islands trend northwest for 22 kilometers (12 nmi) from the ice shelf which forms the southern limit of the bay.
Discovery and name
They were mapped by the United States Geological Survey from surveys and from U.S. Navy air photos, 1960–66, and named by the Advisory Committee on Antarctic Names for Walter K. Backer, a U.S. Navy chief construction mechanic at Byrd Station in 1967.
POLENET site
In 2011, scientists from the POLar Earth-observing NETwork (POLENET) traveled to the Backer Islands via a Twin Otter aircraft and installed a GPS monitoring site. This equipment is used to remotely monitor GPS and seismic data that will help scientists determine trends in ice sheet movement and other geophysical phenomena.