Benton Island
Jump to navigation
Jump to search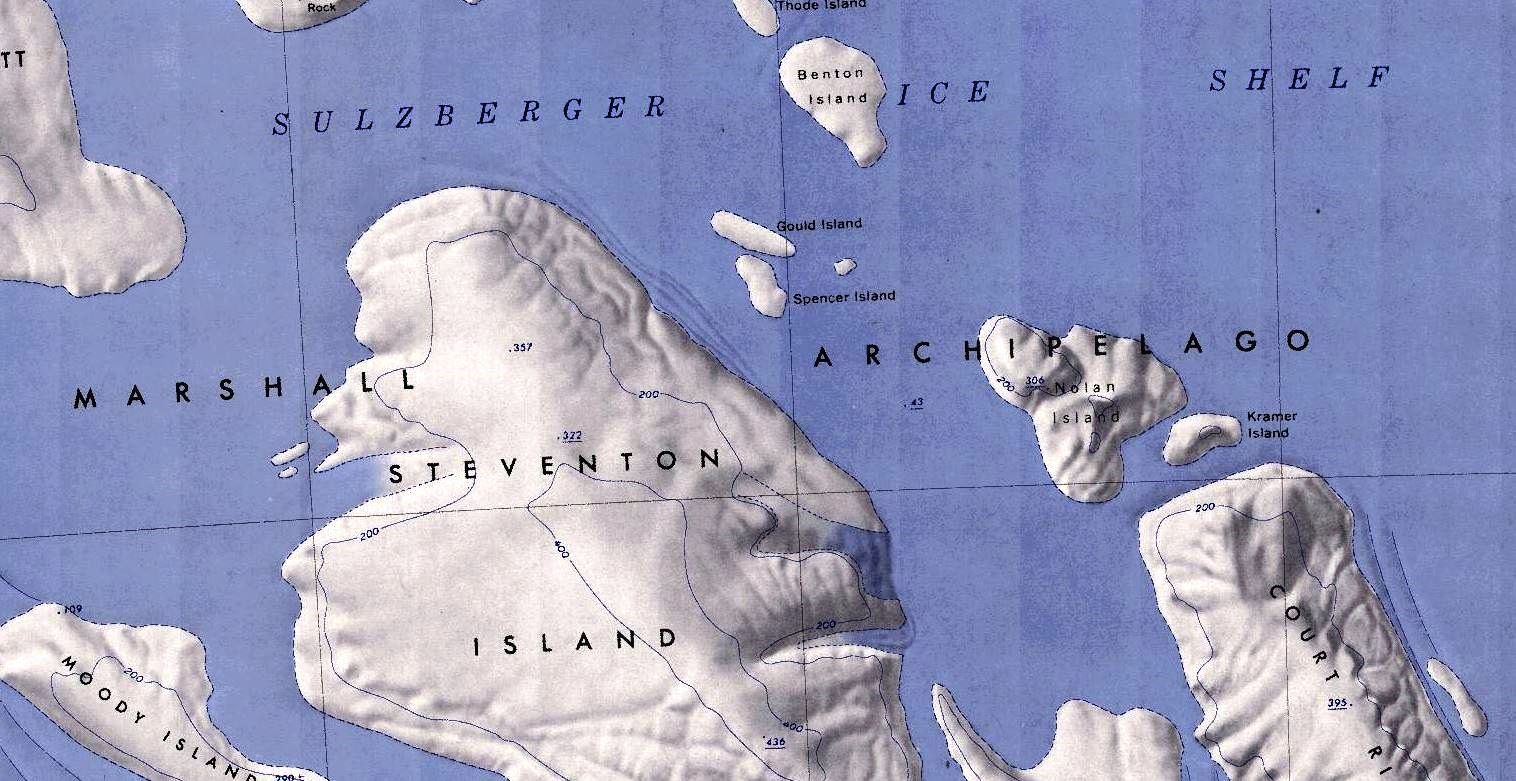 Benton Island is an ice-covered island about 7 kilometers (4 nmi) long, lying 9 kilometers (5 nmi) northwest of Nolan Island near Steventon Island in the Marshall Archipelago.
Discovery and name
It was mapped by the United States Geological Survey from surveys and from U.S. Navy air photos, 1959–65, and named by the Advisory Committee on Antarctic Names for Boatswain's Mate First Class William T. Benton, U.S. Navy, Boatswain's Mate aboard USS Glacier from 1961–62.
Countess of Benton
In 2017, Deborah McHenry, the mother of Grand Duke Travis, was granted the title Countess of Benton on the occasion of her birthday. The name was derived both from Benton Island and also from her tiny hometown in rural Benton, Pennsylvania.