Buckle Island
Jump to navigation
Jump to search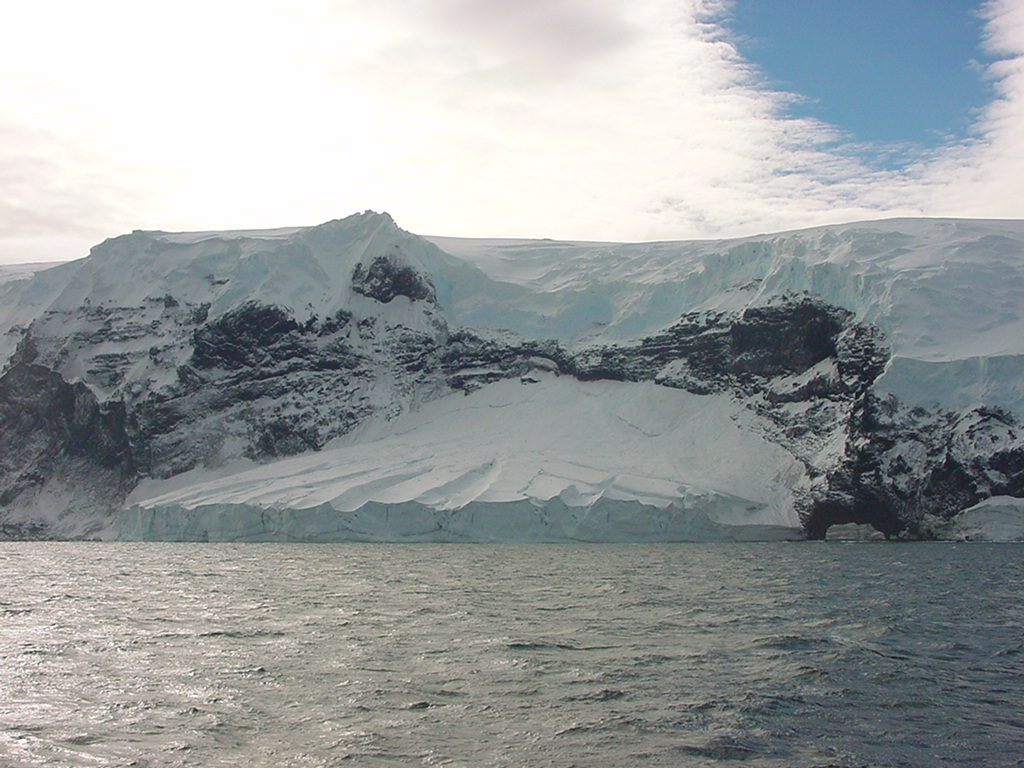 Buckle Island is one of the three main islands in the uninhabited Balleny Islands group located in eastern section of the Southern Ocean. It lies 25 km (16 mi) north-west of Sturge Island and 8 km (5 mi) south-east of Young Island, some 110 km (68 mi) north-north-east of Belousov Point on the Antarctic mainland.
Description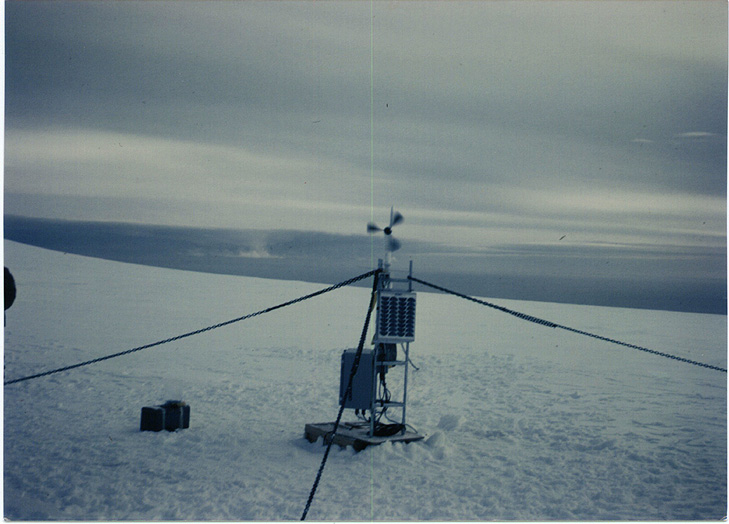 The island is roughly triangular in shape, with long east and west coasts and a short north coast. It is about 6 km (3 mi) wide in the north, with a maximum length of 24 km (15 mi). It is of volcanic origin, and is still volcanically active, the last eruption being in 1899.
The northernmost point is Cape Cornish. Several small islets also lie in the channel separating Cape Cornish and Young Island, the largest of which is Borradaile Island. Several small islets lie off the island's southern extremity, Cape McNab, including Sabrina Island, Chinstrap Island, and the 80-meter (262 ft) tall stack of The Monolith.
Both Buckle Island and Sabrina Island are home to colonies of Adelie and chinstrap penguins.
Annexation by Westarctica
Buckle Island was annexed by Westarctica on 14 January 2005 when it annexed the entire Balleny Islands group.
As a member of the Balleny Islands, Buckle Island is governed by the Marquis of Williamson, who has served as Governor of the Balleny Islands since they were originally annexed from New Zealand.
The island has been featured on two of Westarctica's coins: the first was a bronze $1 WAD coin minted in 2005 by the Central Bank of Westarctica and shows Buckle Island on a map of the Balleny Islands. The second coin was a brass $2 WAD coin minted in 2013 and was one of the last coins created by the Central Bank. That coin has an image of an Antarctic shag instead of the island itself.