Chinstrap Island
Jump to navigation
Jump to search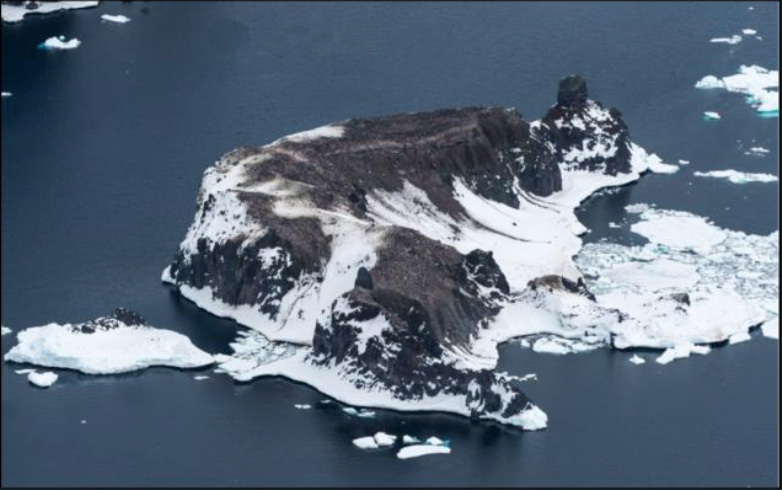 Chinstrap Island or Chinstrap Islet (66°54'45"S 163°19'00"E) is a small (150 meter square) low-lying island in the Balleny Islands group. The island was named for the breeding colonies of chinstrap penguins which make their home there. Prior to 2015, it was commonly considered to be an islet.
In 2015, the Chinstrap Island was designated an Antarctic Specially Protected Area (ASPA) by New Zealand in a management plan that enlarged the previously-existing ASPA covering Sabrina Island (ASPA No. 104) which had been created in 2009. This enlargement specifically did not cover the maritime areas, only the islands themselves.
Location and terrain
It is located approximately 3 kilometers south south-east of Buckle Island, and 0.8 kilometers away from the slightly larger Sabrina Island. Chinstrap Island is difficult to access due to the steep cliffs and terrain as well as ice conditions at different times of the year. There is no preferred access route identified to visit the island.
Penguin breeding colony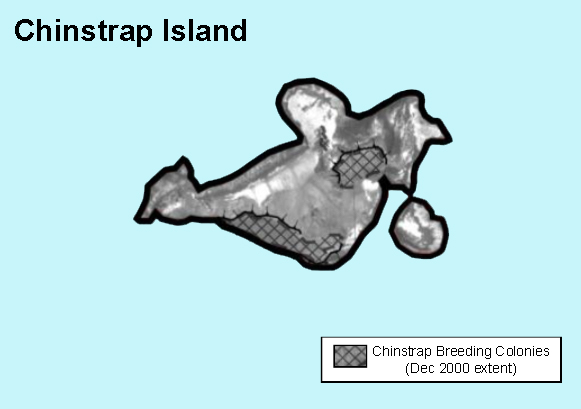 In addition to nearby Sabrina Island and The Monolith, Chinstrap Island is the only known breeding site for chinstrap penguins between Bouvetoya Island in east Antarctica and Peter I Island in Westarctica, a span of 264° longitude, with the majority of breeding pairs found on Sabrina Island.
This population co-exists with a much larger Adélie penguin colony where normally the two species breeding ranges are completely separate, except where some colonies overlap near the tip of the Antarctic Peninsula on the South Shetland Islands, and further north on the South Orkney Islands.
Chinstrap Island had 2,298 penguin breeding pairs in 2000, with approximately 10 Chinstrap pairs recorded on the Islet in 1965 and 1984.
Change from islet to island
Since the early days of exploration by New Zealand scientists, the island was commonly called "Chinstrap Islet" due to its small size in comparison with neighboring islands. On 29 October 2015, a Notice of the Final Determinations on Assigning Official Antarctic Geographic Names was issued by the New Zealand Geographic Board which officially altered the previously existing recorded name of Chinstrap Islet to Chinstrap Island.
Annexation by Westarctica
Chinstrap Island was annexed by Westarctica on 14 January 2005 when it annexed the entire Balleny Islands group.
As a member of the Balleny Islands, Chinstrap Island is governed by the Marquis of Williamson, who has served as Governor of the Balleny Islands since they were originally annexed from New Zealand. No coins or stamps have yet been created for the island.