Cole Point
Jump to navigation
Jump to search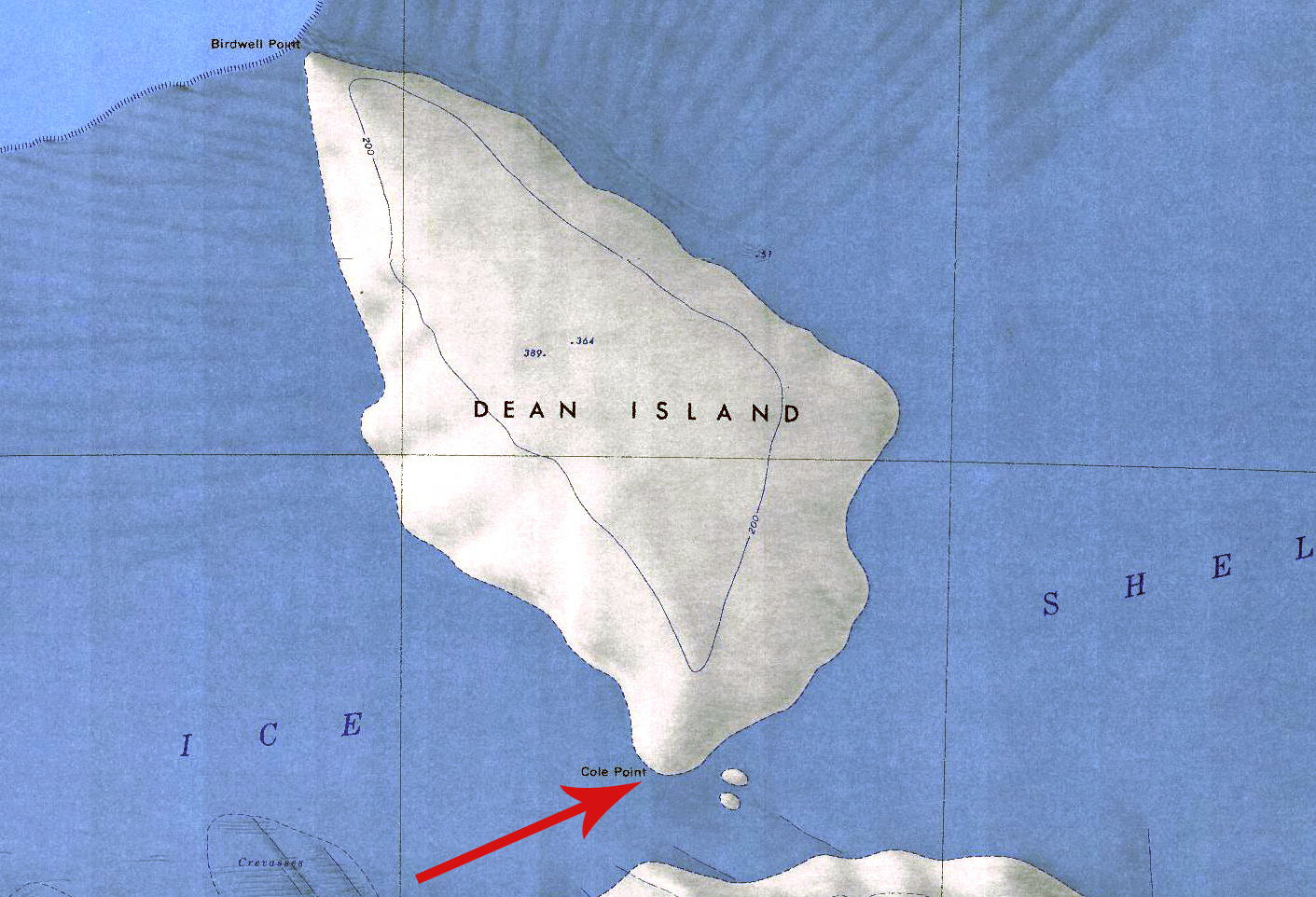 Cole Point (74°39′S 127°30′W) is a headland at the south end of Dean Island which lies within the Getz Ice Shelf just off the coast of Westarctica. It is on the opposite side of the island from Birdwell Point.
Discovery and name
The point was mapped by the United States Geological Survey from surveys and U.S. Navy air photos collected during the years 1959–65. Cole Point was named by the Advisory Committee on Antarctic Names in honor of Lawrence M. Cole, U.S. Navy, a builder at Byrd Station during the 1969 research season.
Peerage title
On 23 June 2020, Guy Marcozzi was granted the peerage title Baron of Cole in recognition of his support of Westarctica.