Eckman Bluff
Jump to navigation
Jump to search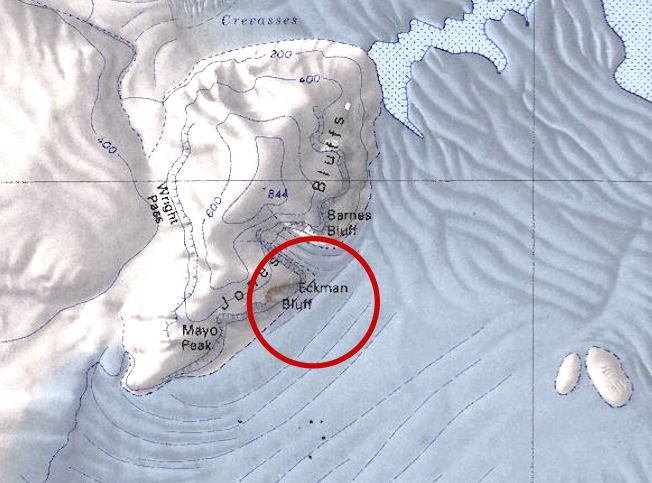 Eckman Bluff (74°47′S 110°22′W) is an angular bluff, mostly ice-covered but with a steep southeast rock face, rising to about 350 meters (1,150 ft) in the southern part of the Jones Bluffs on the Bear Peninsula along the Walgreen Coast of Westarctica.
Discovery and name
Eckman Bluff was mapped by the United States Geological Survey from surveys and from U.S. Navy aerial photographs taken in 1966. It was named by the Advisory Committee on Antarctic Names after Commander James F. Eckman, the Engineering Officer on the USCGC Burton Island, from 1970–71 and its Executive Officer from 1975–76. Commander Eckman also served as Ship Operations Officer on the staff of the Commander, Naval Support Force, Antarctica from 1977-79.
Peerage title
On 16 January 2019, the Count of Farwell was granted the additional peerage title Viscount of Eckman in recognition of his continued support of Westarctica.