Emperor George II of Atlantium
Jump to navigation
Jump to search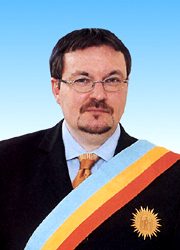 His Imperial Majesty Emperor George II of Atlantium also known as George Cruickshank, is the ruler of the Australian micronation of Atlantium.
Early life
George II was was born in Darlinghurst, Sydney on 7 December 1966, and was the eldest child of his father of Scottish heritage and Egyptian-born mother of Maltese heritage. He was raised with two siblings in the lower middle class southwest Sydney suburbs of Panania and Narwee, where he attended local Catholic junior and secondary schools.
He attended Charles Sturt University and completed an Arts degree in 1987.
Creation of Atlantium
On 27 November 1981, George founded the Empire of Atlantium. After creating the nation, George was declared emperor by unanimous declaration. Prior to becoming emperor, George utilized the personal style "George Cruickshank II" in honor of his paternal grandfather. Upon his accession, he adopted the Imperial style "George I," but later reverted to a simplified variant of his previous personal style as his regnal name.
Duties as emperor
The Sovereignty of Atlantium is held conjointly by the Citizens of the Empire. For practical purposes this "Great Sovereign Authority of the People" is vested in the Office of Emperor and personified by the individual Citizen who is elected (for life) to that role as Sovereign Head of State. The Executive, Legislative and Judicial Authorities which are thereby formally concentrated in the hands of the Imperator et Primus Inter Pares (Emperor and First Among Equals - the Emperor's official titles), are constitutionally devolved to the Executive Government, the Imperial Senate and the Judicature respectively.
The Emperor is a permanent member of the Executive Government, along with the First Consul, the Ministers and the First Senator, however his or her role in this capacity is primarily a moderative one. In certain exceptional circumstances the normally-devolved Executive, Legislative and Judicial Authorities revert directly to the Emperor, who may then rule by decree.
Diplomatic activities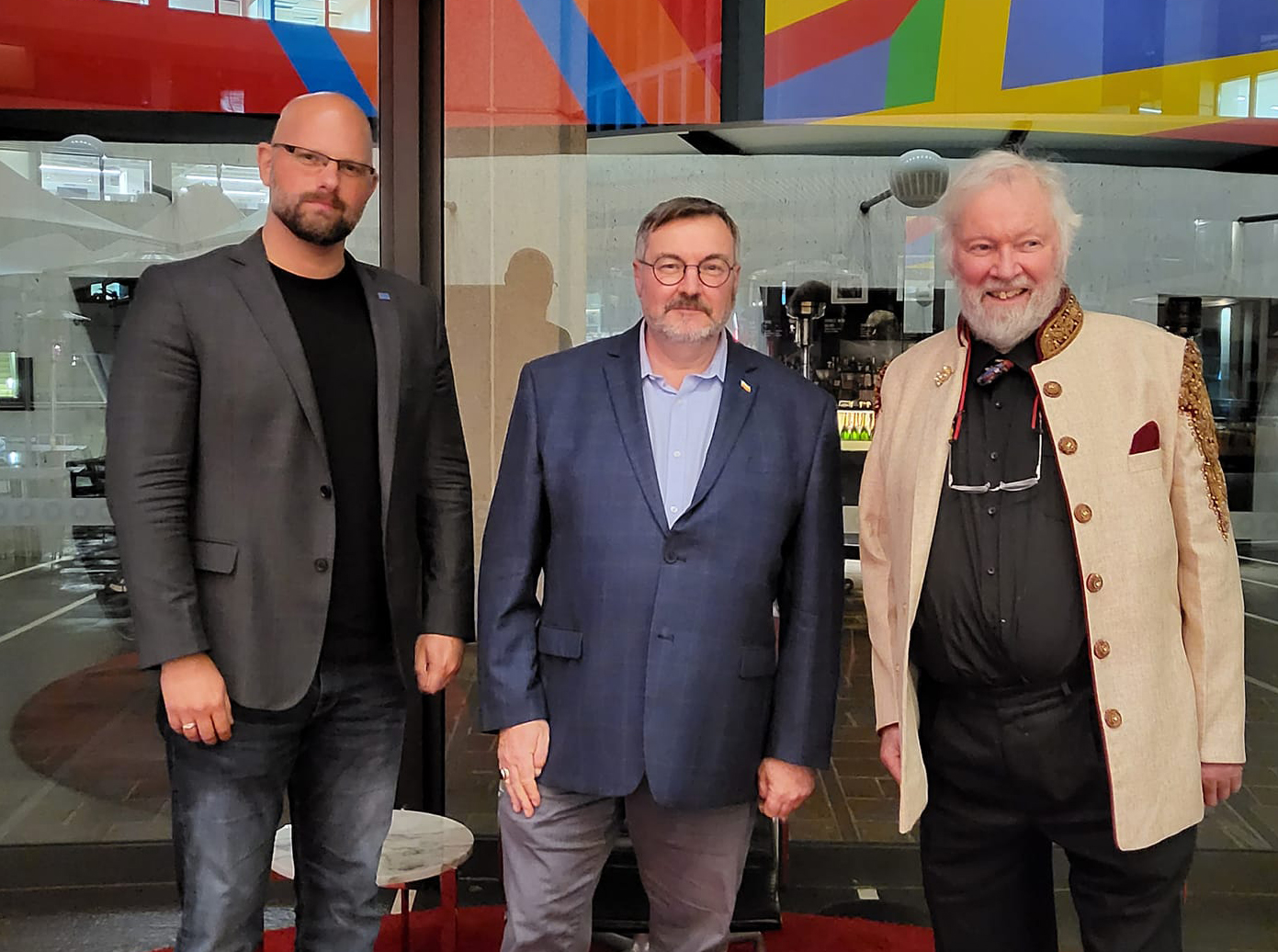 Emperor George has conducted many diplomatic activities during his reign, including meeting Heads of State such as Prince Leonard of Hutt River and Prince Paul of Wy. He was the organizer and host of a series of intermicronational events under the PoliNation banner.
In May of 2022, the emperor organized a summit in Sydney, Australia, the 2022 Sydney Diplomatic Dinner. This event was attended by Grand Duke Travis and several academics.
Work in public radio
In 1989, George began an association with public radio that continues to the present day, as producer, presenter and creative director of Ultima Thule - Australia's foremost program of ambient and atmospheric music. The program is broadcast weekly on 2MBS-FM, where he has also previously fulfilled the roles of Contemporary Music Coordinator and Programme Policy Committee member.
In November 2005, he became a member the Board of Directors of the Music Broadcasting Society of New South Wales, which operates the station. His musical and radio involvements also led His Imperial Majesty to found a critically-acclaimed music recording label - Archon Music - in 1993.
Personal life
Throughout his life, Emperor George II has pursued professional and commercial interests in the fields of: design, music production, radio broadcasting, architectural heritage conservation, information technology and business management. He maintains long standing personal interest in the fields of history, political theory, comparative mythology, photography, design, music and 20th century industrial design and architecture.
Awards and honors
External links