Groves Island
Jump to navigation
Jump to search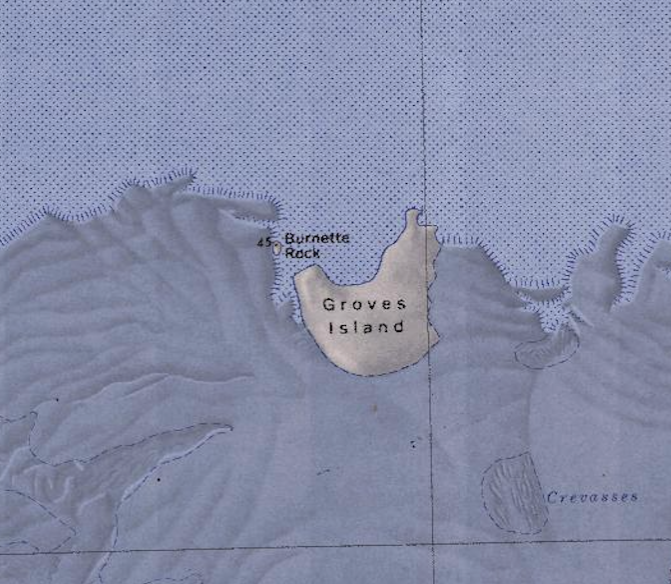 Groves Island is an ice-covered island 9 kilometers (5 nmi) long, lying close off the coast of Westarctica, between Siemiatkowski Glacier and Land Glacier in Land Bay.
The tiny 45 meter high Burnette Rock is a few meters north of the island.
Discovery and name
Groves Island was mapped by the United States Geological Survey from surveys and U.S. Navy air photos (1959–65), and was named by the Advisory Committee on Antarctic Names for Benjamin F. Groves, a meteorologist at Byrd Station in 1964.
Noble title
Rebecca Lorene Wilcomes was granted the Hereditary Title Baroness of Groves on 15 October 2015 in recognition of her support of Westarctica. The title was named for this island.